Confederate Memorial Day May Be Removed for South Carolina State Workers
South Carolina's Confederate Memorial Day may be removed from the state holiday list under a bill heading to the South Carolina Senate floor. Instead, state workers would have a floating holiday that they could use on a day of their choice.
The potential removal of the holiday comes as many states are working to rid themselves of remaining Confederate symbols and statues amid the ongoing reckoning with racial injustice in the United States.
The South Carolina bill began as a proposal to add another state holiday on June 19 to coincide with the Juneteenth celebration, which commemorates the emancipation of slaves in the U.S. On June 19, 1865, two months after the end of the Civil War, Union General Gordon Granger arrived in Galveston, Texas, and informed slaves that they had been freed.
But members of the Senate Family and Veterans Services Committee voted Wednesday to create a free holiday that state workers can take at a time of their choosing rather than tacking on another state holiday, of which there are already more than a dozen.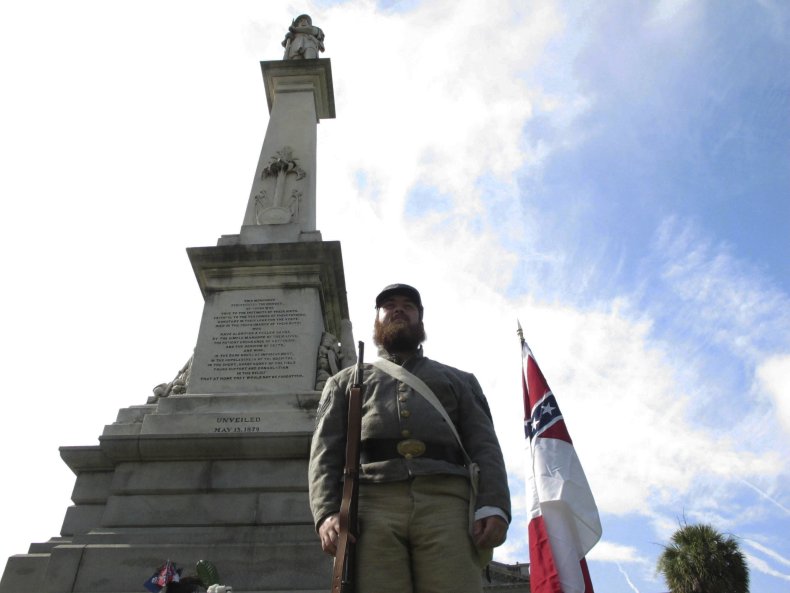 "This kind of spreads out the holidays so everybody wouldn't be missing from the DMV on the same day," Katrina Shealy, a Republican member of the State Senate, told the Associated Press.
Juneteenth was made into a federal holiday last year.
The South Carolina bill would remove the state's Confederate Memorial Day, which falls on May 10, from the holiday list. Employees would still be able to use their floating holiday on May 10, or on June 19, the AP reported.
Several other states throughout the country are currently working to establish Juneteenth as a state holiday.
A bill introduced in the Florida Senate last month aimed to remove the state's own Confederate Memorial Day, as well as two other holidays on the birthdays of Confederate figures Robert E. Lee and Jefferson Davis. Richmond, Virginia, has also been working to remove the last remnants of its Confederate monuments.
Tennessee's bipartisan bill passed a Senate committee Tuesday morning and was set to receive a full Senate vote, but it was stalled for the remainder of the legislative session.Utah's bill was passed by the state House earlier this month.
Update 02/23/22, 1:35 p.m. ET: This story has been updated with additional information and background.