A new law introduced to the Florida Senate could remove three state holidays from the calendar.
The Removing Memorializations of the Confederate States of America bill was written by Democratic state Senator Lauren Book and was officially introduced to the Senate earlier this month. The bill proposes the removal of three days formally recognized by the state legislature as holidays. Two of these holidays are birthdays, Robert E. Lee Day on January 19 and Jefferson Davis Day on June 3. The other day that the bill aims to remove is Confederate Memorial Day on April 26.
However, the removal of these holidays is not the only thing that the bill aims to tackle. The bill is also expected to remove all memorials of the Confederate States of America, including monuments and flags.
This has not been the first time that Senator Book has attempted to pass this bill through the Senate. She first filed this piece of legislation in 2017 following the deadly rallies in Charlottesville, North Carolina, and most recently attempted to get it passed in February 2021.
"As a State, we must underscore diversity and undercut tributes to Confederacy, which upheld the institution of slavery," said Senator Book in a statement released upon her second attempt to introduce the bill. "With the hate and divisiveness we're seeing today, it is more important than ever to condemn racism and reaffirm that we are indeed 'one nation, indivisible, with liberty and justice for all—not just for some."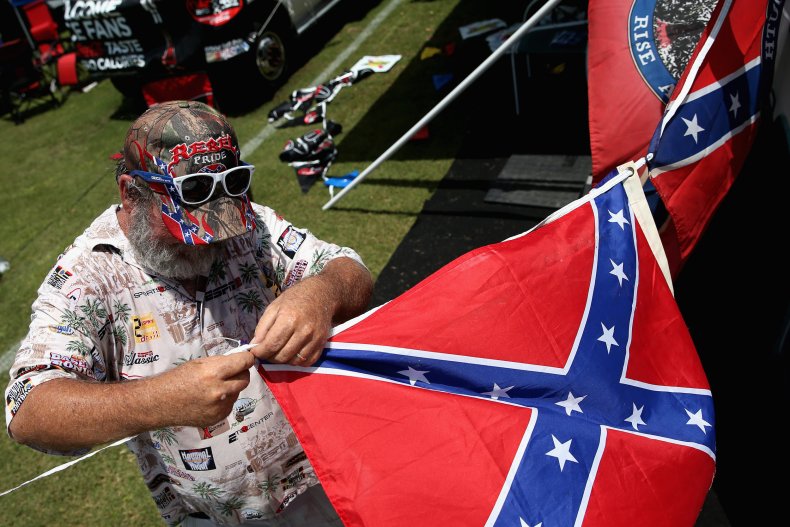 Although designated as holidays, the days that Senator Book is attempting to remove are not officially recognized as such in Florida. State buildings, such as courthouses and government departments, continue to operate on Confederate Memorial Day and the birthdays of Robert E. Lee and Jefferson Davis, according to the state's WUSF radio.
However, there are still states that formally celebrate these controversial days. Alabama, Mississippi and South Carolina still recognize all three days as statewide holidays, with the first two states being the only ones in the country to celebrate Lee's birthday with Martin Luther King Jr.'s birthday, Alabama's WSFA-TV has reported.
But changes could potentially be on the way. Alabama state Representative Chris England has officially sponsored a bill that would eliminate Jefferson Davis Day as a statewide holiday.
"We should not give Davis, a traitor and racist who live in our state for less thn a year, his own state holiday," wrote England in a letter to Alabama Governor Kay Ivey that was posted to Twitter. He has also expressed support for celebrating Martin Luther King Jr. Day on a separate day than Robert E. Lee Day, as well as advocating for the removal of the latter holiday.
Newsweek has reached out to Senator Book for comment.