Confederate Statues Removed Overnight From University of Texas in Austin Campus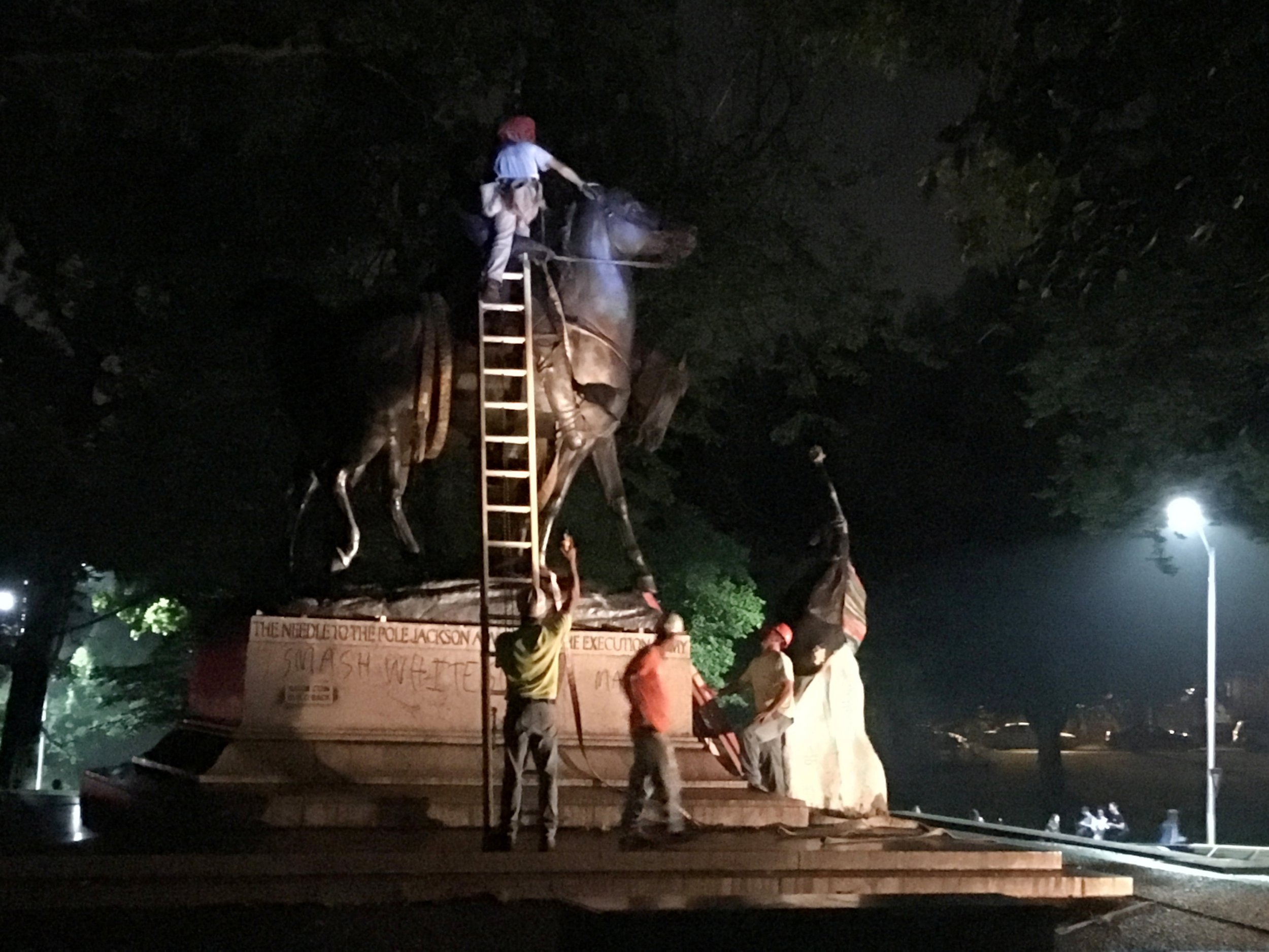 The University of Texas in Austin (UT-Austin) removed its four remaining statues honoring Confederate figures overnight.
The removal of the statues of General Robert E. Lee, Albert Sidney Johnston, John Reagan and James Stephen Hogg began just before midnight local time, KSAT 12 reported.
University President Greg Fenves, who announced the removal of the statues in a written statement, said the decision had been reached in consultations among student leaders, faculty, staff and alumni after a white nationalist rally in Charlottesville, Virginia, erupted into violence August 12.
The events of Charlottesville "make it clear, now more than ever, that Confederate monuments have become symbols of modern white supremacy and neo-Nazism," Fenves said.
The Charlottesville rally was held to protest the planned removal of a statue of Lee in the town. Activist Heather Heyer was killed when a car reportedly driven by a white nationalist plowed into a crowd of other counterprotesters.
In the wake of the violence, several towns and institutions accelerated plans to remove Confederate monuments, with four statues of Confederate figures removed in Baltimore Tuesday.
Early Saturday, Duke University removed a statue of Lee that had been vandalized, while protesters have called for the statue of a Confederate soldier on the campus of the University of North Carolina in Chapel Hill to be removed.
UT-Austin had removed a statue of Confederacy President Jefferson Davis from its campus after the 2015 Charleston, South Carolina, shooting by white supremacist Dylann Roof in an African-American church, which killed nine people.
Roof had posed with Confederate flags and white supremacist emblems in pictures posted online.
Fenves said the statues of Lee; Johnston, a Texas general; and Confederacy postmaster Reagan will be removed to a museum for "scholarly study." The statue of Hogg, a Texas governor and son of a Confederate general, will be relocated to another campus, he said.