U.S. Could Fuel War in Africa By Dropping Conflict Minerals Rule Argue Senators, Rights Groups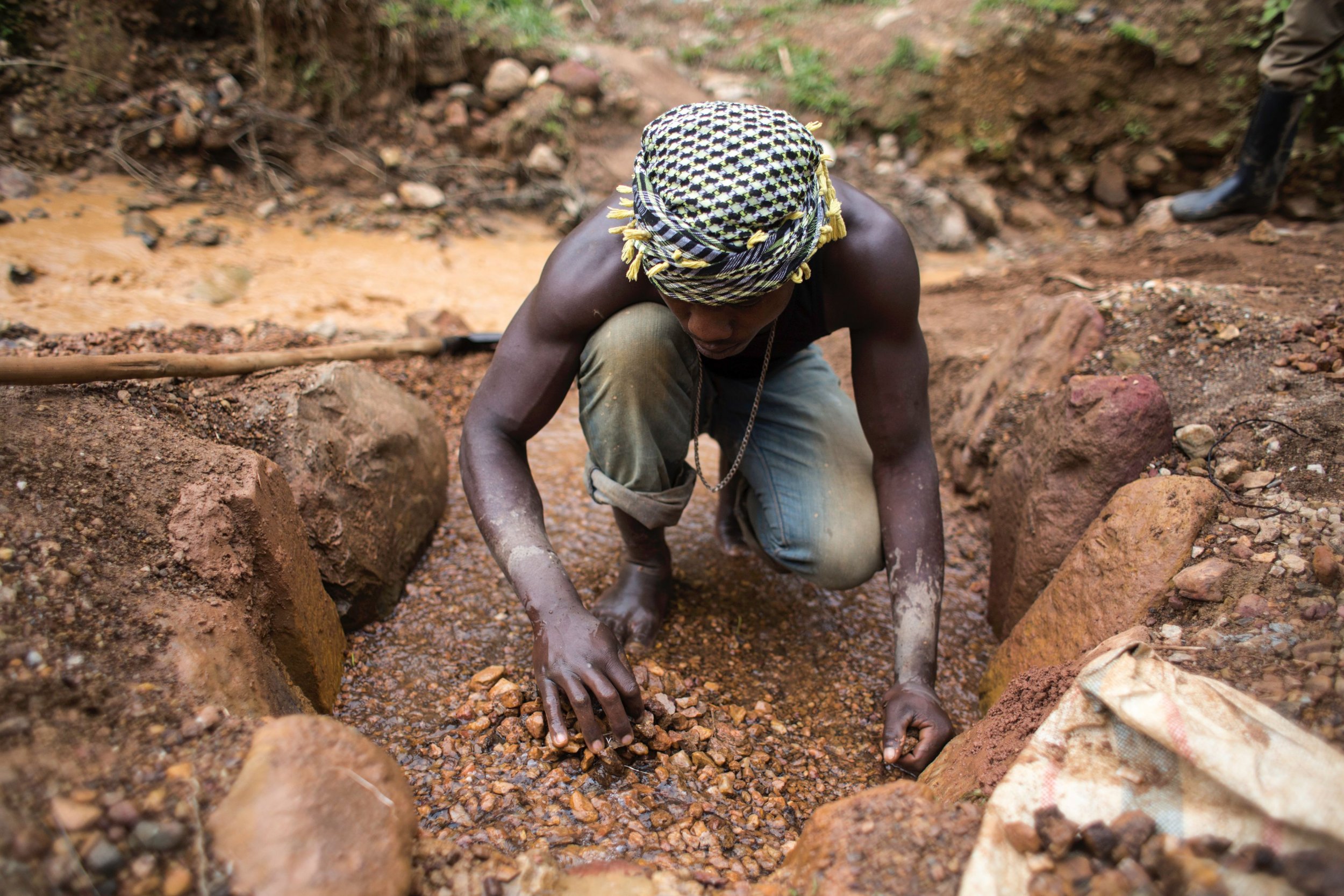 The United States could fuel widespread violence and corruption in central Africa if it drops a rule requiring American companies to account for their use of conflict minerals, according to U.S. senators and rights groups.
A section of the Dodd-Frank Wall Street Reform and Consumer Protection Act passed under President Barack Obama in 2010 requires U.S. companies to disclose whether any of the minerals used in their products come from Democratic Republic of Congo.
The vast central African country is rich in rare and valuable minerals. Its untapped mineral reserves are estimated to be worth up to $24 trillion, according to the United Nations.
Eastern Congo, the main battleground in Africa's deadliest war between 1998 and 2003, has huge deposits of coltan, a metallic ore that is widely used in smartphones, laptops and other electronic devices.
Mike Piwowar, the acting chairman of the U.S. Securities and Exchange Commission, said in April that the SEC would no longer require companies to verify that their products did not use minerals that may have been mined or trafficked from Congo or other African countries.
Read more: Nikki Haley calls for a U.N. probe of experts' deaths in Congo
Piwowar, a Republican, was first appointed by Obama in 2013 and was designated as acting chairman of the SEC by President Donald Trump until May 4.
Democratic Senator Chris Coons, who recently signed a letter with five other senators asking the SEC to uphold the rule, told the AP that the rule "played a critical role in reducing violence in mining areas" in Congo.
Up to 2 million people in Congo engage in artisanal mining, the largest workforce in the world, but the country's natural wealth has not translated into development. Congo was ranked 176 out of 188 countries in the 2016 U.N. Human Development Index; millions of people remain displaced by past and current conflicts; and the country suffers from a crippling lack of infrastructure.
The mining of conflict minerals helped to finance the Second Congo War, a bloody and complicated conflict that broke out in 1998 and involved a large number of rebel groups—allegedly backed by Rwanda and Uganda—trying to topple the government in Kinshasa, Congo's capital. As a result of the war and its aftermath, more than 5 million people are thought to have died, and the conflict has been dubbed Africa's World War.
Conflict is currently wracking the Kasai region in central Congo, after a tribal leader, Kamuina Nsapu, was killed by security forces in 2016. Almost 1.3 million people have been displaced by the conflict and at least 400 people have been killed. Two U.N. experts, including an American, were killed after disappearing in the region in March.
U.S. conflict minerals regulation meant that "the activity of other armed groups in the mining sites had decreased substantially as well as their capacity for violence," Leonard Bierre, president of the Coalition of Anti-Slavery Civil Society Organizations in Goma, eastern Congo, told the AP.
As well as the action taken by the SEC, Republicans are currently trying to roll back the Dodd-Frank law as a whole, which would repeal the rule on conflict minerals. The move would fit with President Trump's focus on cutting regulations for business.