After the Murder of Two U.N. Experts, What Next for Congo's Peacekeeping Mission?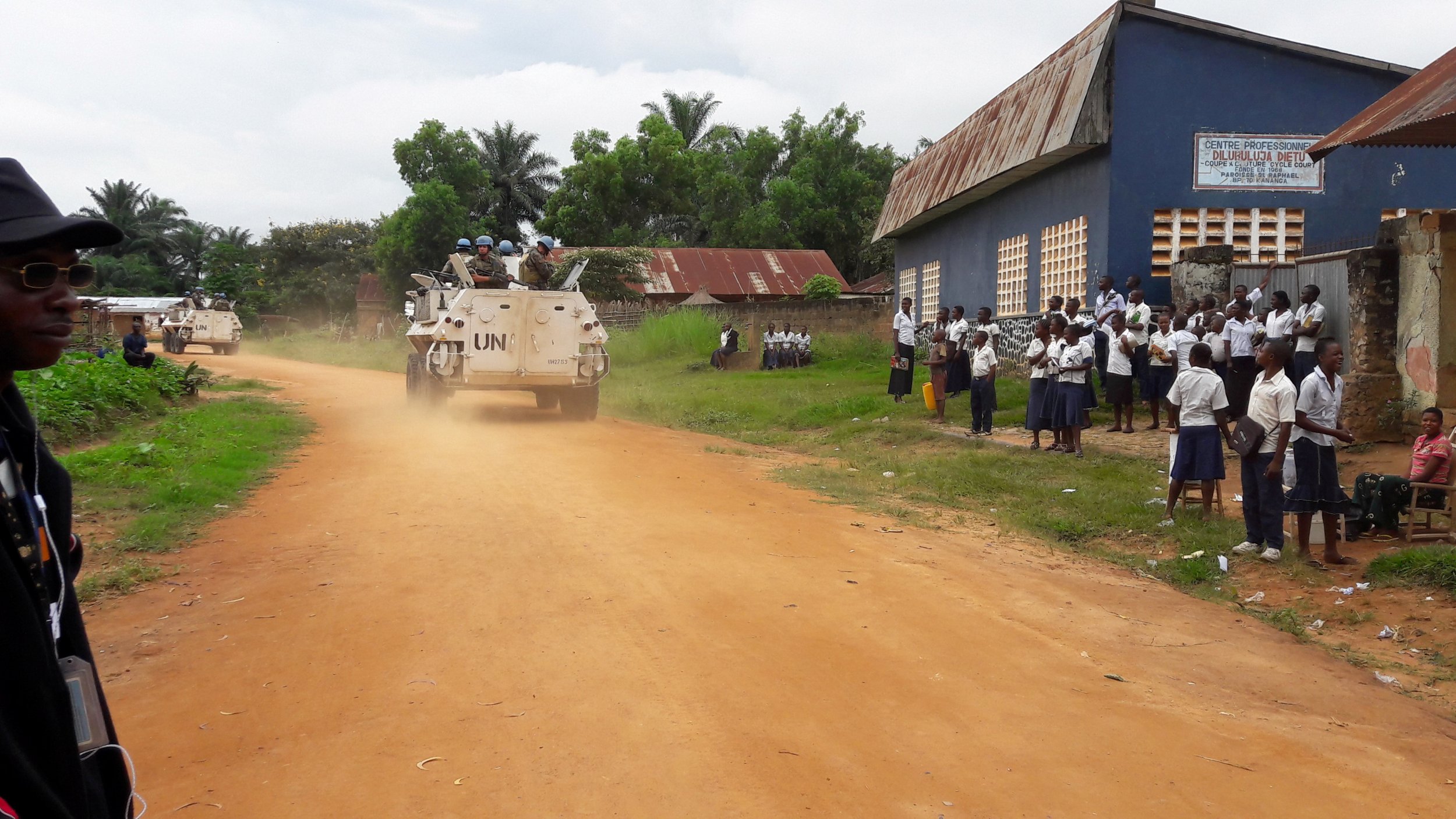 Michael Sharp and Zaida Catalan were traveling in Congo's Central Kasai province with four Congolese colleagues when they were abducted on March 12 near the remote village of Ngombe. The pair belonged to the U.N. Group of Experts on Congo and were in the region investigating a bloody conflict between the government and a militia that, since August 2016, has been seeking revenge for the death of its traditional chief, who was killed in a military attack. Sharp, a U.S. national and the group's coordinator, and Sweden's Catalan were traveling with a Congolese interpreter and three motorcycle-taxi drivers when they were kidnapped, the government said at the time.
On Monday, after two weeks of frantic searching by U.N. peacekeepers, villagers in Ngombe brought the saga to a grim conclusion when they found the remains of Sharp and Catalan in a shallow grave outside the province's main city of Kananga. Government spokesman Lambert Mende said that the body of the interpreter had also been found, and told the BBC that Catalan had been beheaded.
The discovery of the remains of the two foreigners in central Congo rattled the humanitarian community—particularly at a time when the troubled country's future is already hanging in the balance.
"It's exceedingly rare for foreign humanitarian workers, U.N. workers, U.N. investigators in this case to be targeted or killed," says Jason Stearns, the head of the Congo Research Group at New York University. Stearns previously held Sharp's position as head of the U.N. expert group in Congo in 2008 and says that while he received threats, he was never directly targeted in the country, which has been mired in civil conflict for decades. "It is a very troubling development."
Read more: Congo militia beheads 42 police officers in deadliest attack yet
Speaking from Kinshasa, David Gressly, a senior U.N. official in Congo, tells Newsweek that it is "too early to make a definitive statement" on who was behind the killing, but that the U.N. was working with the military prosecutor in the nearby city of Kananga to bring the perpetrators to justice.
The tragedy also comes at a time when the U.N.'s peacekeeping mission in Congo is being tested from multiple angles. The 20,000-strong mission—known as MONUSCO—is the first U.N. peacekeeping operation to have its mandate come up for renewal under the new Trump administration. President Donald Trump vowed to slash U.S. funding for peacekeeping missions in a budget proposal earlier in March, while his ambassador to the U.N., Nikki Haley, recently singled out MONUSCO for criticism ahead of the deadline for renewing the mission's mandate on Friday. It appears that MONUSCO's new mandate will include a reduced number of troops. Reuters reported on Thursday that a cap of 16,215 had been set, slightly more than the cut to 15,000 that the U.S. was reportedly seeking, but Washington seems to have got its way on blocking the deployment of an extra 320 police officers to the mission.
The deaths also come at a time when Congo, already home to countless militias and rebel groups, is struggling with security threats and political instability. The Kamwina Nsapu insurgency, involving the followers of the slain traditional chief in Central Kasai, has also resulted in the deaths of more than 600 people and displaced 216,000 so far; in the course of the fighting, video footage emerged in February appearing to show the summary execution of civilians, while the U.N. claimed in March to have discovered mass graves in the region.
Meanwhile, President Joseph Kabila, who has been in office since 2001, is refusing to leave power—despite his mandate expiring at the end of 2016. An agreement to organize elections before the end of 2017 appears on the brink of collapse after the Catholic bishops who were mediating between the government and opposition pulled out on Tuesday, citing a lack of political will to find a solution.
Along with these upheavals, U.N. peacekeepers have a mandate of protecting civilians and humanitarian workers in the vast country, which is almost a quarter of the size of the United States, as well as supporting the Congo government to establish a lasting peace. U.N. military personnel have been deployed in Congo since a precursor mission, MONUC, began in 1999; this evolved into MONUSCO in 2010. Peacekeepers have witnessed the Second Congo War between 1998 and 2003, often described as the deadliest conflict since World War II; sporadic rebel uprisings in the country's east; and a Kabila dynasty that has remained stubbornly in power despite contested elections and an expired mandate.
As well as being the U.N.'s largest mission—with mandated military, civilian and volunteer personnel totaling more than 22,000—MONUSCO is also the biggest drain on U.N. peacekeeping funds, more than a quarter of which are currently provided by the United States. MONUSCO has an approved budget of $1.2 billion for the current year running from July 2016 to June 2017.
While Sharp and Catalan were working under U.N. auspices—and more specifically those of the Security Council, which oversees the Group of Experts—it's significant that they were not peacekeepers. "The Group of Experts has always been at great pains to distance itself from the peacekeeping mission from the point of view that it could jeopardize their ability to investigate all sides of the conflict if they were seen as synonymous with MONUSCO," says Phil Clark, a Congo expert at SOAS University of London.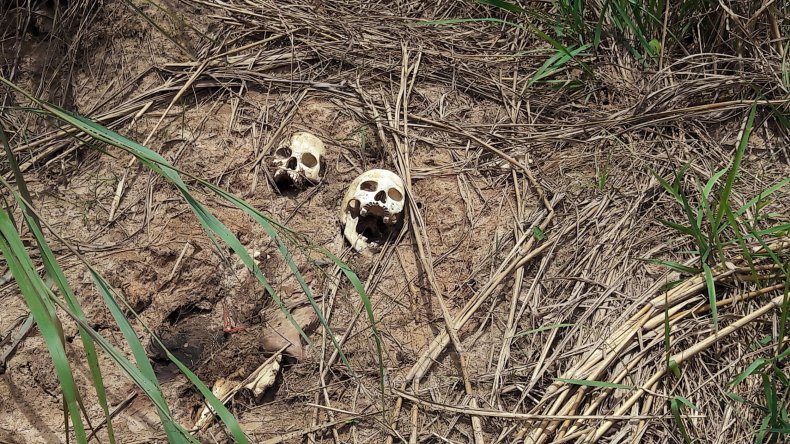 But despite the distinction, those keen to pull back on peacekeeping could see the incident as evidence of the mission's ineffectiveness. In a speech at the Council of Foreign Relations in New York on Wednesday, Ambassador Haley characterized MONUSCO as a prop for an illegitimate government. "In other words, the U.N. is aiding a government that is inflicting predatory behavior against its own people. We should have the decency and common sense to end this," said Haley, a vocal critic of the organization and has described the U.N. as a "club" in need of disrupting.
Responding to Haley's comments, Gressly, the Deputy Special Representative for the Secretary-General in Congo, tells Newsweek that while the mission seeks to maintain a "good working relationship" with the Congolese government, it also has a "very strong human rights due diligence policy" in order to avoid endorsing or cooperating in any military action likely to result in human rights violations. For example, Gressly says, MONUSCO vets the Congolese military commanders involved in proposed operations in order to identify "risk factors" that could lead to abuses.
Proposing a troop cut is not an inherently bad idea, says Stearns of the Congo Research Group, but only if MONUSCO will gain political influence as a result. And Congo's political crisis appears to be escalating: After the main opposition coalition struck a deal with Kabila's government on New Year's Eve to hold elections in 2017, there has been little progress on implementation. The death of de facto opposition leader Etienne Tshisekedi in February left the opposition mired in confusion without its charismatic figurehead. The U.N. has been "on the sidelines" of the political negotiations, says Stearns; if it could use a potential troop cut as leverage against the Congo government—which has long been calling for a reduction in MONUSCO's size—for a greater role in the political process, the tradeoff could be a useful solution. "But if it's just cutting troops and money for the sake of it, then I don't think that's going to be helpful," says Stearns.
It would also appear that, given the recent uprising in Kasai, peacekeepers are needed as much as ever in Congo. The Kamwina Nsapu militia has been locked in conflict with the Congolese military since its eponymous leader was killed in August 2016 after threatening to rid Central Kasai of state security forces. Members of the militia, which does not appear to have a clearly defined structure, have been engaged in tit-for-tat killings, most recently decapitating 42 policemen traveling through the province. Congo's army, however, has been heavy-handed in its response to the militia. Video footage has emerged appearing to show Congolese soldiers massacring civilians in the province and seven officers have since been charged in relation to the incident.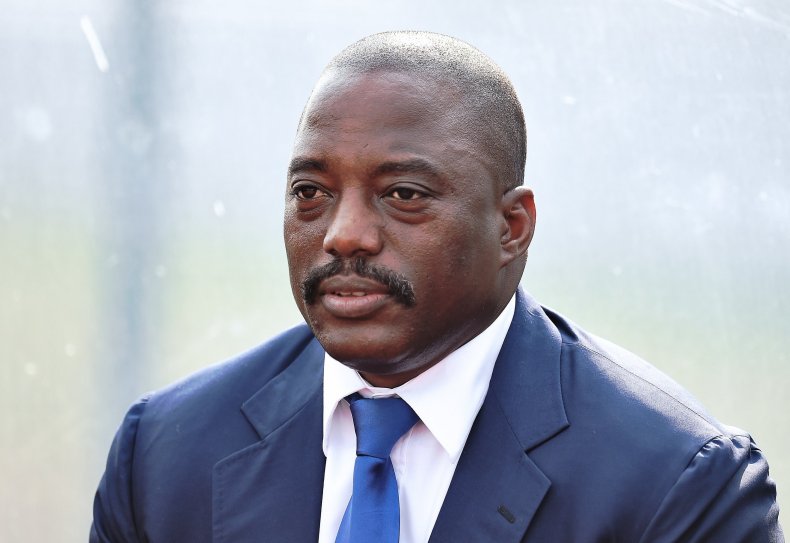 But MONUSCO's effectiveness and popularity remains a matter of debate in Congo. Civilians have made 144 allegations of sexual exploitation and abuse against MONUSCO peacekeepers since 2010, 32 of which have been substantiated. A 2016 survey by the Congo Research Group found that 55.1 percent of Congolese believed the mission should remain, while almost 30 percent thought they should pull out. However, in the restive North and South Kivu provinces, the majority of Congolese thought that the mission should pull out. Nationwide, more than 60 percent of Congolese thought that the mission did a good job of protecting civilians.
Some of the criticisms of MONUSCO are rooted in a misconception of its mandate, according to Hans Hoebeke, senior Congo analyst at the International Crisis Group. "We should not see it as the force that can go in and stabilize the Kasai," says Hoebeke. "It can contribute to [obtaining] international access and at least to stop government and militia forces committing human rights violations in impunity."
There is little doubt that the Security Council will renew MONUSCO's mandate, albeit perhaps with a slight troop reduction. But with the current U.S. administration emphasizing its desire to cut back where necessary—Haley has pledged to conduct a review of all 16 current peacekeeping operations—those involved in maintaining stability in Congo recognize that change may be afoot. "Any criticism, any recommendations for improvement, we're quite open to and we will continue to work to improve the overall effectiveness of our mission," says Gressly. "We're happy to have hard discussions."