Congo: Three in Four Want President Joseph Kabila to Go, Survey Finds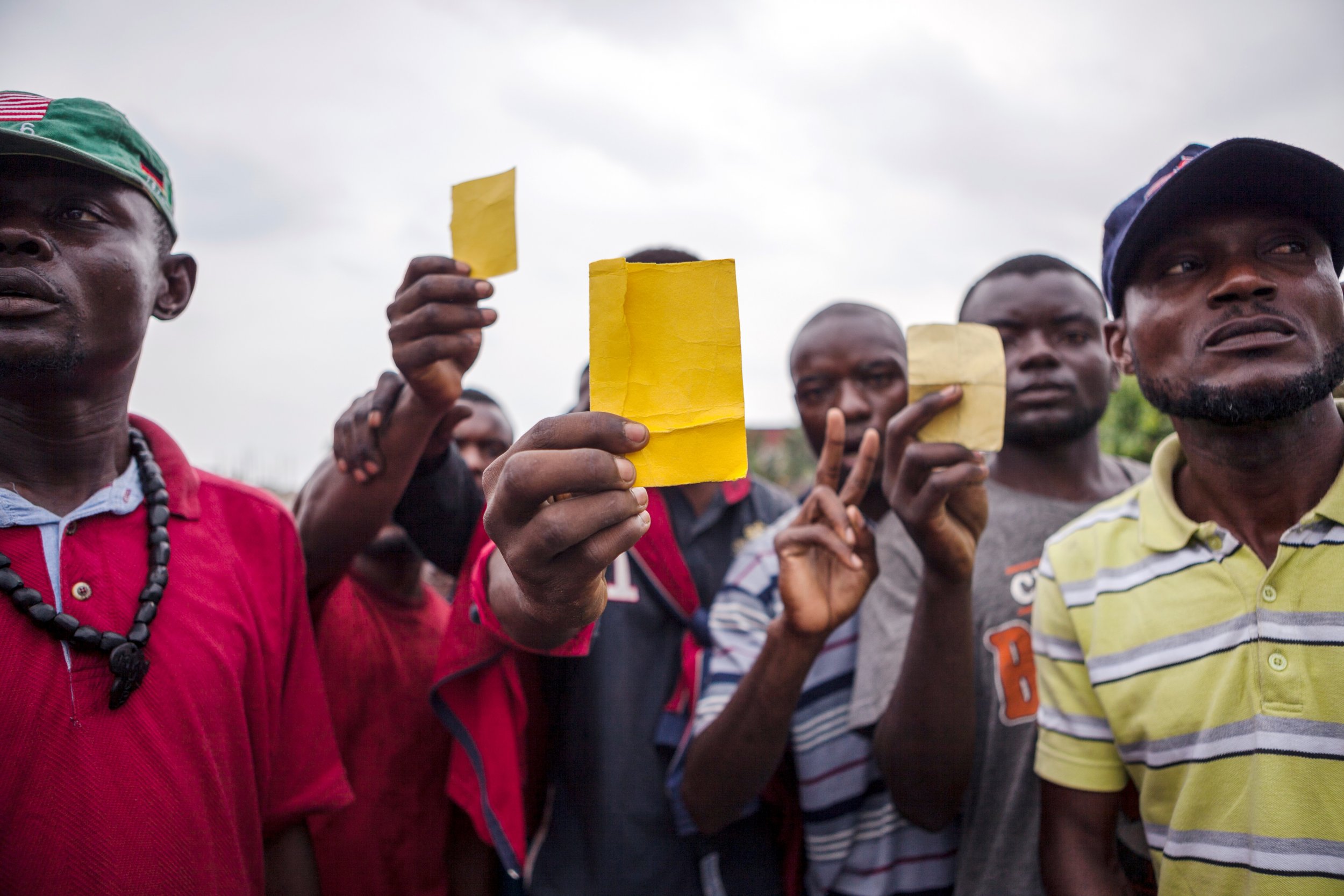 Three-quarters of Congolese want President Joseph Kabila to step down when his final term ends in December, according to a survey.
Researchers found that 74.3 percent of respondents said that Kabila ought to leave power by the end of 2016. Four in five Congolese also rejected any change to the constitution that could allow Kabila to seek a third term.
Kabila has been in power in Democratic Republic of Congo (DRC) since 2001 and is approaching the end of his second consecutive term. He is constitutionally barred from standing for re-election. Leaders in neighboring countries, such as Uganda and Republic of Congo, have changed their respective constitutions in order to stay in power.
DRC was due to hold elections in November, but the country's electoral commission announced earlier in October that the polls would be suspended until 2018. Kabila said the delay is necessary to allow the country's electoral register to be updated, but political opponents have claimed that the president is attempting to cling to power.
The survey was carried out by the Congo Research Group, based at New York University, and Congolese research organization BERCI. Researchers interviewed more than 7,500 Congolese face-to-face across the vast country between May and September.
The survey found that, if elections were held in 2016, Kabila would be extremely unlikely to be re-elected. Thirty-three percent of respondents said they would vote for Moïse Katumbi, a former Kabila ally and owner of Congo's most successful football club, while 18 percent said they would vote for veteran opposition leader Étienne Tshisekedi. Just 7.8 percent said they would vote for Kabila.
A so-called national dialogue between Kabila's party and a faction of the opposition concluded earlier in October and proposed April 2018 as a prospective date for the country's next elections. The dialogue stated that Kabila would remain in power until the elections were held.
But neither Tshisekedi nor Katumbi participated in the dialogue, and it was criticized by an opposition group, known as the Rassemblement coalition, as unrepresentative. Following the dialogue's conclusion, Rassemblement organized a general strike across the capital Kinshasa on October 19 that left the normally bustling city deserted.
Tensions in the mineral-rich country have begun to boil over. Opposition groups claimed that more than 50 protesters were killed in clashes with security forces in the capital Kinshasa in September, and the offices of opposition parties were torched. The United Nations envoy to DRC, Maman Sidikou, told the U.N. Security Council in October that the country was at "extreme risk" of descending into large-scale violence.