Congo Presidential Candidate Moise Katumbi Summoned on Mercenary Accusation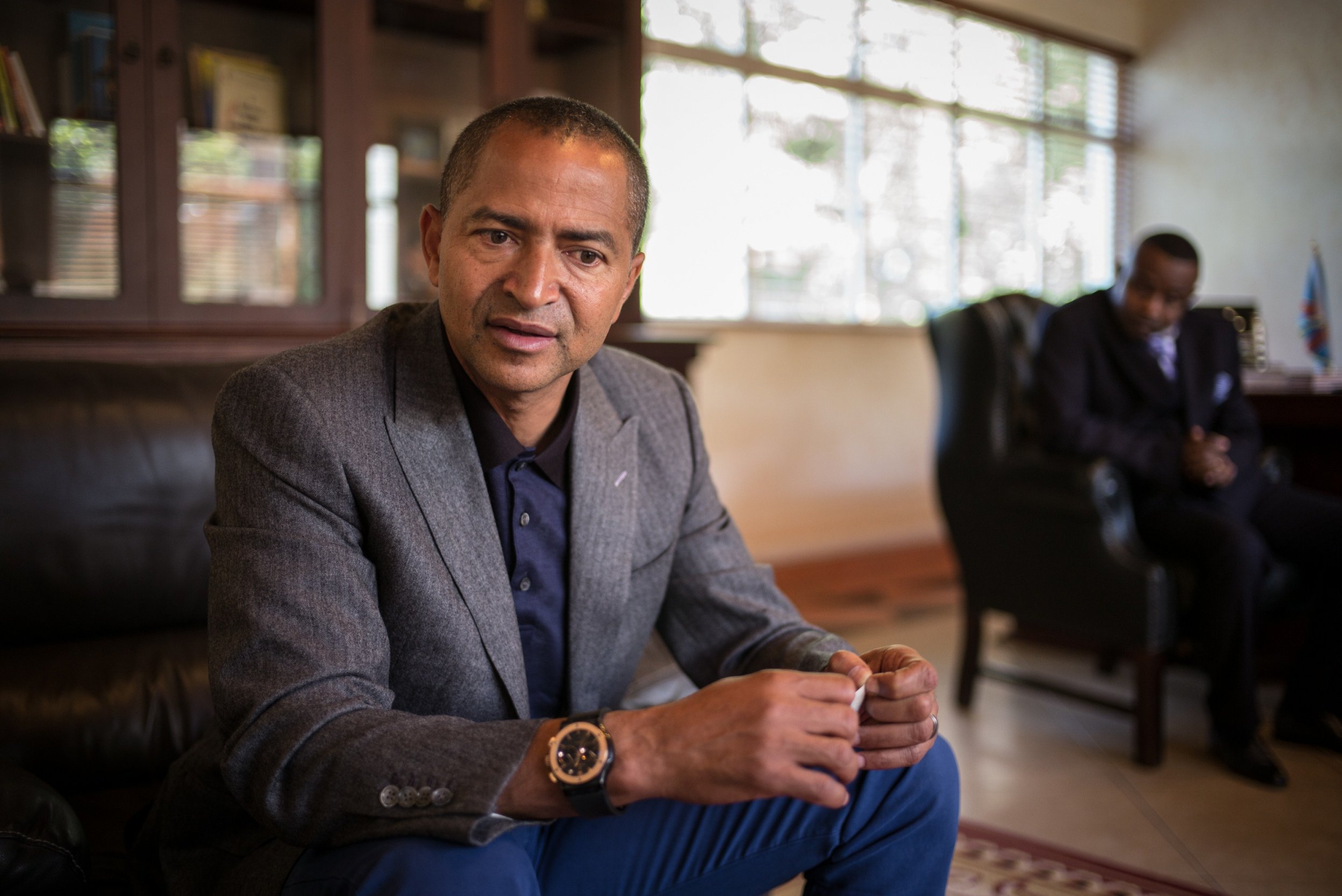 Congolese football magnate and presidential candidate Moise Katumbi will appear before a prosecutor on Monday to respond to an accusation that he hired foreign mercenaries.
The owner of successful Congolese club TP Mazembe, Katumbi declared on Wednesday that he would stand for the presidency of Democratic Republic of Congo (DRC) in elections scheduled to take place in November. Katumbi was a former ally of current president Joseph Kabila and governed the mineral-rich Katanga province from 2007 until September 2015, when he left the ruling party after accusing Kabila of attempting to delay the 2016 elections.
Katumbi's announcement of his candidacy came hours after DRC Justice Minister Alexis Thambwe Mwamba ordered an investigation of the candidate's alleged use of mercenaries, including several retired American soldiers. Katumbi has denied the accusation and accused the government of "low maneuvers ," while the U.S. embassy in the capital Kinshasa has also said it is "deeply concerned" and believes the allegations to be false.
Katumbi's lawyer, King Kasongo Mushilanama, told Reuters that the presidential candidate had received a summons to appear before the prosecutor general in DRC's second city, Lubumbashi, on Monday, and that he would comply with the summons.
Kabila is due to step down in November after two consecutive terms as president of DRC, one of Africa's largest and mineral-rich countries but which has been blighted by conflict for decades. DRC's electoral commission said in January that it would take at least 13 months to update voter lists, pushing the election back into 2017. Kabila is yet to publicly confirm whether the elections will go ahead as planned nor whether he will attempt to run for a third term in office.