Congress Can't Find NFL Team Owner Dan Snyder Ahead of Scheduled Testimony
On Monday, the House Committee on Oversight and Reform said that Daniel Snyder, owner of the NFL's Washington Commanders, was scheduled to be interviewed by the panel via Zoom on Thursday. But it remains unclear how the interview will be conducted, as well as where Snyder is located.
Last October, the committee began its investigation into the Commanders' workplace culture and allegations that the NFL mishandled abuse reports. The panel is also investigating sexual misconduct accusations made by a former employee against Snyder.
In April, the committee sent a letter to the Federal Trade Commission that said the franchise and Snyder "may have engaged in a troubling, long-running, and potentially unlawful pattern of financial conduct that victimized thousands of team fans and the National Football League." The panel added in a June press release that it is probing "the NFL's role in setting and enforcing standards across the League, and legislative reforms needed to address these issues across the NFL and other workplaces."
One crucial step the committee has not been successful in completing is serving Snyder with a subpoena issued by Committee Chairwoman Carolyn Maloney, a New York Democrat, that would force Snyder to provide a deposition under oath. This is because Snyder's whereabouts are not publicly known.
A new Twitter account, called Dan Snyder Yacht Tracker, has attempted to track his movements using publicly available data on the locations of his yachts and private jets. According to the account, Snyder's yachts have recently visited France, Monaco and Italy.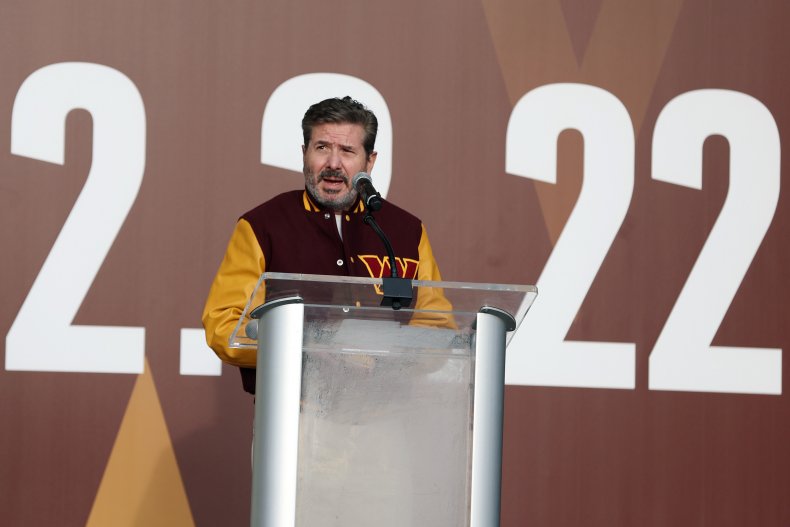 Some people have speculated that Snyder spends much of his time on his luxury superyacht known as Lady S. The $192 million vessel was last seen off the coast of Italy. However, another yacht owned by Snyder joined one of his private jets in Israel on Wednesday.
"Did Danger Danny bring his lawyer over to Israel to prep him for testifying? We havent had any statements from @OversightDems or the @Commanders in a while," read a message posted by Dan Snyder Yacht Tracker.
On Tuesday, lawyers who represent over 40 former Washington Commanders employees sent a letter to an attorney representing Snyder that requested the team owner waive nondisclosure agreements for former employees appearing before the House committee. A press release from the firm representing the ex-employees said the letter was a response to claims from Snyder's attorney to the committee that NDAs have not been invoked to prevent witnesses from sharing information with the panel.
The NFL has already conducted its own investigation into claims made against the Washington franchise, which ended in a $10 million fine against the team. The claims involved "bullying, intimidation, multiple allegations of sexual harassment and a general lack of respect in the workplace," the league said. Following the NFL's probe last summer, Snyder announced he was turning over his control of team operations to his wife, Tanya.
Maloney filed a notice of deposition regarding Snyder as a procedural move. There has been speculation that he may not appear for the Zoom interview, although The Washington Post reported on Monday that lawyers for the committee and Snyder came to an agreement on the testimony.
It is not known the extent to which Snyder will participate during the questioning. His lawyer, Karen Patton Seymour, previously objected to Maloney's subpoena in a letter and said Snyder would instead volunteer to testify.
Since voluntary testimony is not considered a sworn deposition, Snyder would not be compelled to answer questions he chooses not to address.
Newsweek reached out to Snyder's lawyer for comment.