Congress Must Empower the FTC To Fight Big Tech's Abuses | Opinion
In April, the U.S. Supreme Court stripped the Federal Trade Commission of a powerful tool for holding trillion-dollar Big Tech monopolists—Google, Amazon, Facebook and Apple—accountable for their outrageous market abuses. In many respects, the agency's ability to secure hefty equitable relief—such as restitution or disgorgement—in federal court was the one thing preventing these Goliaths from abusing the American people without consequence. Absent new legislation, the public is sure to suffer at the hands of Big Tech. Congress must act to empower the FTC to do its job.
The FTC is the nation's premier consumer-protection agency. Every year, it holds countless bad actors accountable for abuses committed against everyday Americans, ranging from identity theft and fraud to anticompetitive practices in violation of federal antitrust law. The agency has proven to be a particularly effective tool for holding Big Tech accountable for its many misdeeds. While the FTC can, and does, enforce the law through administrative proceedings, it often takes its claims against bad actors directly to court, which can provide quick and effective relief. Many times, the mere threat of FTC action is enough to prevent illegal conduct.
For decades, the FTC has used Section 13(b) of the Federal Trade Commission Act not only to obtain injunctions preventing future unlawful conduct, but also to force companies and individuals to relinquish money they wrongfully obtained from the public. That all changed on April 22, when the Supreme Court issued its long-anticipated decision in AMG Capital Management, LLC v. FTC. In a unanimous opinion authored by Justice Stephen Breyer, the high court ruled that Section 13(b) does not authorize the FTC to seek monetary disgorgement from businesses that engage in abusive practices. While the FTC may still obtain a court order forbidding a company from continuing its bad conduct, the agency must rely on a less efficient—and less effective—administrative process to recoup money taken as a result of that conduct.
It would be an understatement to say that the Court's decision represents a setback for the FTC's efforts to hold Big Tech accountable for abuses against Americans. Over the past five decades, the FTC had used Section 13(b) to return literally billions of dollars to everyday Americans—money that seedy companies wrongfully took from unsuspecting consumers. For example, Google and its subsidiary YouTube agreed to a record $170 million settlement in 2019 after the FTC brought an enforcement action in federal court challenging YouTube's practice of illegally collecting personal information from children without their parents' consent. The Supreme Court's elimination of the FTC's authority to seek disgorgement will make recoupments such as this impossible. In fact, even before the Court rendered its decision, companies under investigation by the FTC began refusing to agree to settlements, predicting (correctly) that the FTC would soon lack the ability to obtain court-ordered equitable relief.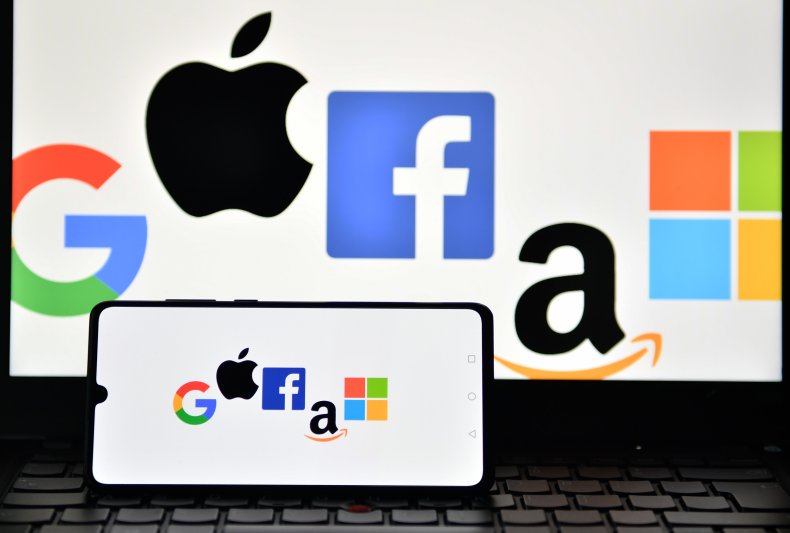 Now is not the time to let Big Tech run wild. Whether it was Twitter's decision to block a legitimate news story that risked harming the Biden campaign, Facebook's efforts to shield the founder of Black Lives Matter from embarrassment or Amazon's censorship of books critical of transgender ideology, conservatives are well-acquainted with Big Tech's unfair treatment.
Perhaps the most egregious example, of course, was the coordinated effort of Apple, Google and Amazon to destroy Parler, which progressives feared could provide a platform for independent voices challenging leftist orthodoxy. The Supreme Court's decision will only embolden such bad behavior. Indeed, Big Tech has already begun to leverage the Supreme Court's decision to avoid FTC enforcement entirely. For example, Facebook now argues that the FTC lacks the means to hold it accountable for allegedly maintaining an illegal monopoly through anticompetitive conduct. Until the FTC's power to seek equitable relief in federal court is restored, the American people will lack an effective tool for combating Big Tech's many and growing abuses.
Now is the time for our representatives in Washington to act. As the Supreme Court noted in its AMG Capital Management, LLC decision, Congress has already considered at least one bill that would restore the FTC's ability to make Big Tech pay for the harms it inflicts on everyday Americans. And in recent testimony before the Senate Committee on Commerce, Science and Transportation, the FTC encouraged Congress to introduce similar legislation once again. The American people depend on robust enforcement to hold giants like Google, Facebook, Amazon, Apple and Twitter in check; a toothless FTC simply isn't up to the task.
Congress should send a bill to the president's desk without delay. No one should be above the law—not even Big Tech.
Mike Davis is president and founder of the Internet Accountability Project. He is a former top attorney for the United States Senate Committee on the Judiciary and previously served in the United States Department of Justice. Davis also clerked for Justice Neil Gorsuch, both on the Tenth Circuit and on the Supreme Court.
The views expressed in this article are the writer's own.