Congressional Democratic Lawsuit Against Trump Alleging His Private Business Violates Constitution Can Proceed, Federal Judge Rules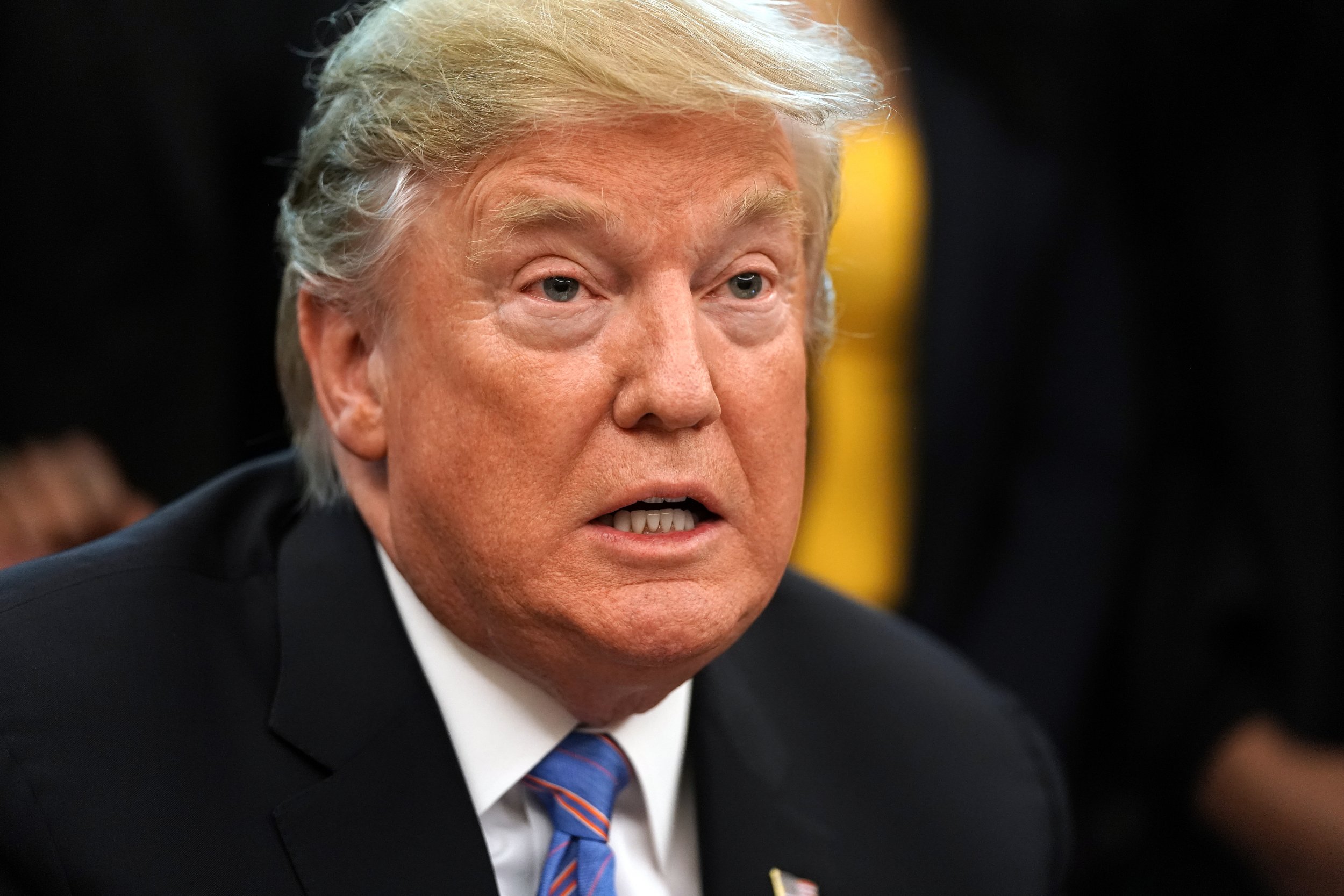 A federal judge on Tuesday allowed congressional Democrats to proceed with their lawsuit against President Donald Trump alleging that his private businesses violate the Constitution's anti-corruption ban, which disallows gifts or payments received from foreign governments.
In reaching his ruling, U.S. District Judge Emmet G. Sullivan applied a broad reading of the anti-corruption ban after the president's legal team attempted to present a case that focused on a more narrow interpretation of emoluments to dismiss the case, The Washington Postreported.
Trump's team argued that the clause should not apply to the president's private business transactions with foreign governments because it exists only to bar payments received by a sitting president in his official capacity. But Sullivan deemed the argument "unpersuasive and inconsistent" in his 48-page judgment and rejected the reasoning, according to The Post.
The lawsuit—filed last year by Democratic lawmakers—asked the judiciary to ban Trump from receiving private business payments made by foreign entities that violate the Constitution's emoluments clause without approval from Congress. Senator Richard Blumenthal, a Connecticut Democrat, and Representative Jerrold Nadler, a New York Democrat, championed the suit.
Sullivan's judgment on Tuesday confirmed that Trump's private businesses had been receiving payments from offshore governments—including for hotel rooms and event hires—without first consulting Congress.
Sullivan also agreed with the lawsuit's claims that the emoluments clause was designed to protect America from being influenced by foreign governments and corruption. "The Court is persuaded that the text and structure of the Clause, together with the other uses of the term in the Constitution, support plaintiffs' definition of 'Emolument' rather than that of the President," he wrote in the judgment.
After he was inaugurated in 2017, Trump, unlike his precesssors, refused to sever ties with his business or financial interests that could present the appearance of a conflict of interest. Although the president turned over day-to-day management of such businesses—including the hotel, office, golf and residential properties he owns—to other agents, the assets are still maintained in a family-managed trust, which Trump can revoke at any time he chooses.
As a result, foreign leaders have chosen to solicit services from the president's properties in exchange for payment—such as hosting events at Trump's Washington D.C. hotel—a practice which critics say has put Trump in the unique position to potentially profit from his public service.
"Foreign powers and other types of special interests can choose from a variety of different avenues to curry influence with elected officials, whether that be by payments to their business or whether that be through more transparent channels," Anna Massoglia, researcher at the Center for Responsive Politics, told Newsweek.
Sullivan's ruling on Tuesday to determine the definition of "emolument" and whether it was intended to be broad enough to cover Trump's situation comes as no surprise. Last September, he had already ruled that Democratic lawmakers had enough legal substance to proceed with a lawsuit of this nature and found that the foreign emoluments clause requires "the President to ask Congress before accepting a prohibited emolument," according to The Post.
The White House did not immediately respond to Newsweek's request for comment.