'This Was Part of a Pattern': Congressman Says Cohen's Prison Sentence Is Beginning of the End for Donald Trump
A member of the House Intelligence Committee has said that the jailing of Donald Trump's former lawyer Michael Cohen marks the start of a decline for the president and his administration.
Cohen became the first member of Trump's inner circle to be sentenced to prison as part of the inquiry by special counsel Robert Mueller into alleged Russian interference in the 2016 election.
Read more: Michael Cohen's lawyer says Trump knew Cohen planned to lie
Cohen pleaded guilty to lying to Congress about the timing of a Moscow real estate deal he negotiated on Trump's behalf, campaign finance violations and tax evasion, blaming his crimes on Trump who, he said, had led him "to follow a path of darkness rather than light."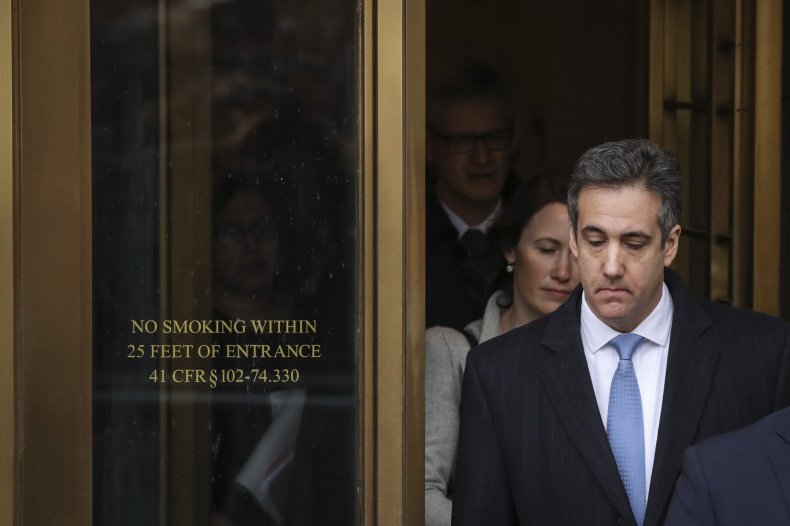 Representative Denny Heck, a Democrat from Washington, told Erin Burnett on CNN's Erin Burnett OutFront that Cohen's sentencing signaled the "beginning of the end for Trump."
He said Mueller's investigation into possible coordination between Russian operatives and Trump associates during the 2016 presidential campaign and through the transition was "getting closer and closer.
"In light of all the events of the last few weeks…I am prepared to say what I have never said, the writing is on the wall, the walls are closing in and this is the beginning of the end for the Trump administration."
When Burnett asked if this meant impeachment procedures against Trump, Heck replied: "The Mueller investigation is getting closer and closer. They now have the president as an unindicted co-conspirator for breaking campaign finance laws.
"They are also going down the Russian interference track… We already know that there was collusion. They are also exploring obstruction of justice of either the president or people on his behalf."
Heck pointed out that this week was the 50th anniversary of the Vietnam War's Battle of Mutter's Ridge in which Mueller fought as a young Marine lieutenant. He received the Medal of Valor for his actions. "I don't think Bob Mueller will be deterred here," Heck said.
Alleged Russian spy Maria Butina was expected to appear in a federal court on Thursday to plead guilty to conspiracy as part of a deal with prosecutors, NBC News reported. Butina was trying to increase Russian interests through connections with the National Rifle Association and prominent conservatives.
"We have now documented that there were at least 16 Trump operatives who had communication or interaction with Russians or Russian operatives during the course of the campaign, so she (Butina) doesn't stand out all by herself," Heck said.
"This was a part of a pattern that speaks to the Russian effort to, again, steal our election in 2016."
This story has been updated to include an additional quote by Representative Denny Heck.