Congressman Calls Out President Trump for 'Glorifying' General Robert E. Lee: 'He Always Said He Hates Losers'
Democratic Congressman James Clyburn called out President Donald Trump for praising slave-owning Confederate General Robert E. Lee, pointing out that the president was praising the military commander of the losing side of this nation's Civil War.
"He always said he hates losers," Clyburn, the House Majority Whip who represents South Carolina, said Sunday on ABC News' This Week .
The representative's comments came in response to a question by host George Stephanopoulos about Trump's decision last week to double down on his highly contentious 2017 remarks, made in the wake of a violent white supremacist demonstration in Charlottesville, Virginia. An anti-racist counter demonstrator was killed during the rally, but the president said afterward that there were "very fine people" on both sides, even though the rally had been explicitly organized by white supremacists, and the rally included a torchlit march with racists chanting : "The Jews will not replace us! The blacks will not replace us! Immigrants will not replace us!"
Former Vice President Joe Biden, who served under Barack Obama, officially announced his intention last week to seek the Democratic party's presidential nomination to challenge Trump in 2020. In his campaign launch video, Biden highlighted the Charlottesville incident and the president's response. Trump then shot back, defending his previous controversial comments.
"If you look at what I said, you will see that that question was answered perfectly," Trump told reporters. "And I was talking about people who went because they felt very strongly about the monument to Robert E. Lee, a great general. Whether you like it or not, he was one of the great generals."
Besides pointing out that Lee was "a loser," Clyburn also reminded This Week 's viewers that Lee was a slave owner known for treating his slaves poorly.
"The fact of the matter is, Robert E. Lee was a great tactician, was not a great person," the congressman explained. "Robert E. Lee was a slave owner and a brutal slave master. Thankfully, he lost that war."
As Clyburn quipped, Trump has previously said he dislikes losers. The president has often attacked Republican Senator John McCain, who is now deceased, criticizing him for getting captured during the Vietnam war and for losing in the 2008 election to Obama.
"So, I never liked him as much after that," Trump said in 2017, referring to McCain's failed presidential bid, "because I don't like losers."
"The president is now glorifying a loser," Clyburn pointed out on Sunday. "Robert E. Lee was a loser," he asserted. "And even if you could get beyond that, at the end of the Civil War, Robert E. Lee asked all of his comrades to lay down their guns and to furrow those Confederate flags, and if my memory serves, 'And put them in your attics.'"
"So, if the president is going to glorify Robert E. Lee, let's at least be consistent about it," the representative said.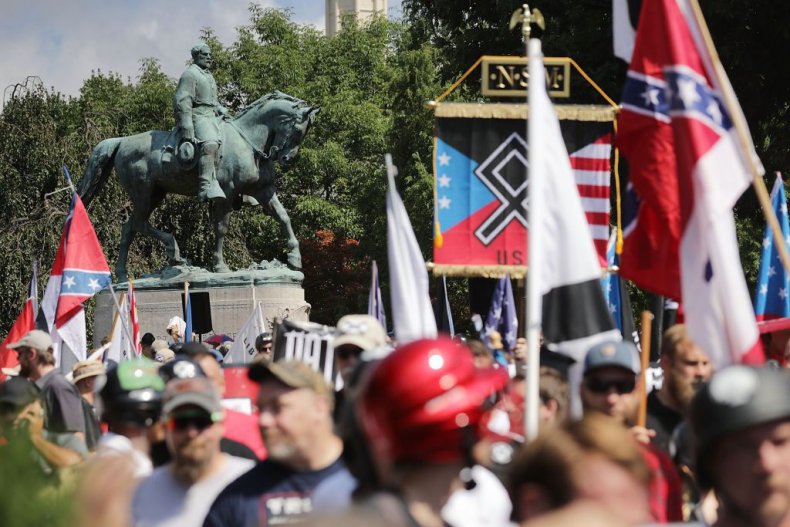 Fans of Lee often argue that he disliked slavery, pointing to an out of context statement, in which he referred to slavery as: "a moral & political evil." However, when the full passage is read, it reveals that the Confederate general believed that white people were superior to African Americans, and that slavery was necessary to educate and improve "the black race."
"I think it however a greater evil to the white man than to the black race, & while my feelings are strongly enlisted in behalf of the latter, my sympathies are more strong for the former," the general wrote in the 1856 letter. "The blacks are immeasurably better off here than in Africa, morally, socially & physically. The painful discipline they are undergoing, is necessary for their instruction as a race, & I hope will prepare & lead them to better things."
Historians have also documented his brutality as a slave master, detailing how he beat his slaves and purposely sold off family members to other plantations. Lee also led the Confederate army in rebellion against the North, serving as the top rebel commander in a war that was launched to preserve the South's right to continue slavery.