Former Vice President Joe Biden formally announced his candidacy for the Democratic Party's 2020 nomination on Thursday morning with a video that focused on President Donald Trump's reaction to the infamous rally in Charlottesville, Virginia, in 2017.
Biden, who was Barack Obama's vice president from 2009 to 2017 and a former U.S. senator representing Delaware, is the front-runner in the Democratic Party race, according to the polls. The wide and diverse field of candidates is now 21-strong with Biden.
The 76-year-old veteran Democrat's video highlights the torch-bearing far-right rally in Charlottesville, which was attended by neo-Nazis, Klansmen and white supremacists chanting such racist slogans as "Jews will not replace us."
"Their crazed faces, illuminated by torches, veins bulging and bearing the fangs of racism. Chanting the same anti-Semitic bile heard across Europe in the thirties. They were met by a courageous group of Americans and a violent clash ensued. A brave young woman lost her life," Biden says.
"And that's when we heard the words the president of the United States that stunned the world and shocked the conscience of this nation. He said there were, quote, 'some very fine people on both sides.'
"Very fine people on both sides? With those words the president of the United States assigned a moral equivalence between those spreading hate and those with the courage to stand against it.
"And in that moment I knew the threat to this nation was unlike any I had ever seen in my lifetime. I wrote at the time they were in the battle for the soul of this nation. Well that's even more true today."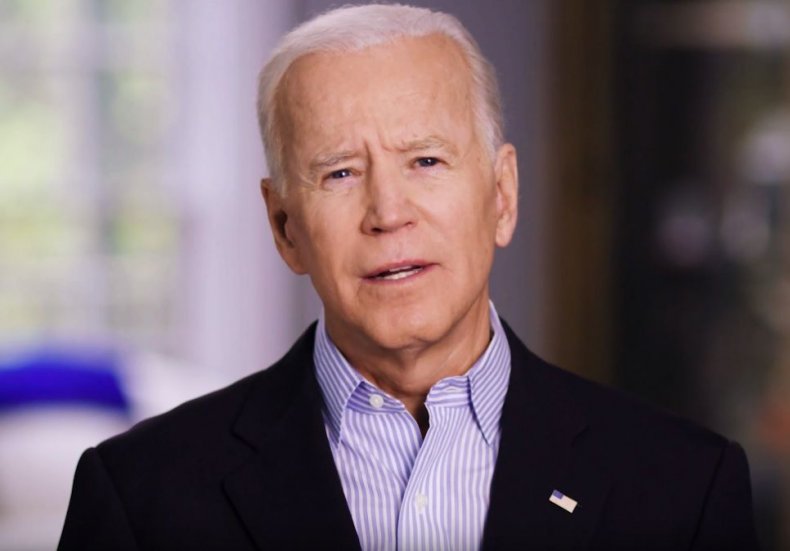 Following the Charlottesville rally, during which counter-protester Heather Heyer was killed by white supremacist James Alex Fields Jr. when he drove through a crowd of demonstrators, Trump sparked controversy with his remarks.
The president sought to draw a distinction between the far-right groups and other people at a demonstration in Charlottesville who were protesting the removal of a statue of Confederate General Robert E. Lee from a park that bears his name.
"You had a group on one side and you had a group on the other, and they came at each other with clubs and it was vicious, and it was horrible, and it was a horrible thing to watch," Trump said at a news conference the day after the rally.
"But there is another side. There was a group on this side, you can call them the left...that came violently attacking the other group...I think there's blame on both sides...I have no doubt about it."
Trump said there were some "very bad people" at the far-right rally.
"But you also had people that were very fine people on both sides... You had people in that group that were there to protest the taking down of, to them, a very, very important statue and the renaming of a park from Robert E. Lee to another name," he said.
The president continued: "You're changing history, you're changing culture, and you had people—I'm not talking about the neo-Nazis and the white nationalists because they should be condemned totally—but you had many people in that group other than neo-nazis and white nationalists, OK, and the press has treated them absolutely unfairly."
Biden, who has a reputation for making gaffes, came under pressure recently over allegations that he made women feel uncomfortable with inappropriate touching.
He said the touching was innocent and was the way he was used to interacting with people, but that he would learn from the criticism about respecting personal space. He hopes to put the controversy behind him and focus on on campaign issues.
"I believe history will look back on four years of this president and all he embraces as an abberant moment in time," Biden says in his announcement video. "But if we give Donald Trump eight years in the White House, he will forever and fundamentally alter the character of this nation, who we are. And I cannot stand by and watch that happen."
This is the third time Biden has entered a Democratic presidential primary having also done so in 1988 and 2008.
This article was updated with more background information.