Connecticut to Ban Gun Sales to People on Terrorism Watch Lists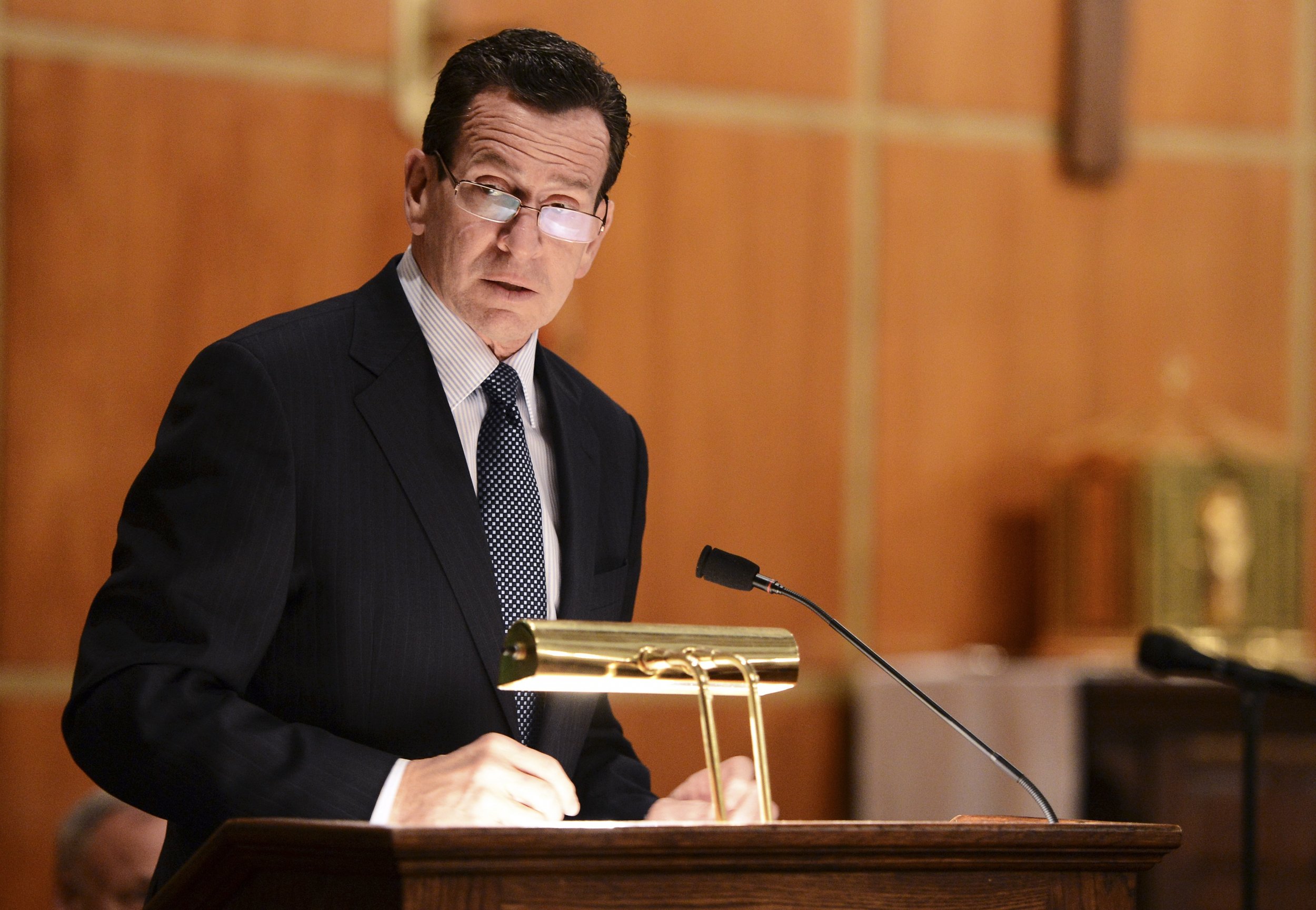 Connecticut Governor Dannel Malloy, an outspoken advocate for stronger gun laws, on Thursday announced that he would sign an executive order banning people on federal terrorism watch lists from buying firearms in his state, his office said.
Connecticut would be the first state in the country to adopt such a restriction. The state was the site of a mass at Sandy Hook Elementary School in Newtown in December 2012. Twenty-six people were killed.
"Since Congress so far has failed to act, we will,'' Malloy said in a statement Thursday. In November, he sent a letter to congressional leaders encouraging them to take action on the issue.
He is working directly with federal officials to use government watch lists for his intent and, upon approval, will sign the executive order. He urged Congress and other states to take similar action.
In the months following the massacre in Newtown, Malloy signed into law a historic gun bill that requires universal background checks on all purchases, and added more than 100 firearms to the state's existing ban on assault weapons.
His announcement Thursday came just more than a week after two attackers killed 14 people and injured 21 at a holiday party in San Bernardino, California, in what the FBI has deemed "an act of terrorism." A day later, Senate Republicans blocked a measure that would have prevented individuals on the watch lists from legally buying guns in the United States.
"There is nothing, nothing unconstitutional about keeping a terrorist from buying a gun," Senate Minority Leader Harry Reid said before that vote on December 3.
Individuals on the terrorism watch list are banned from flying.
"If you can't fly without clearing government watch lists, you shouldn't be able to buy a gun," Malloy said Thursday. "Why anyone would stand idly by and knowingly allow those on government watch lists to purchase guns is truly unbelievable."