Connecticut Town Demolishes House of Sandy Hook Shooter Adam Lanza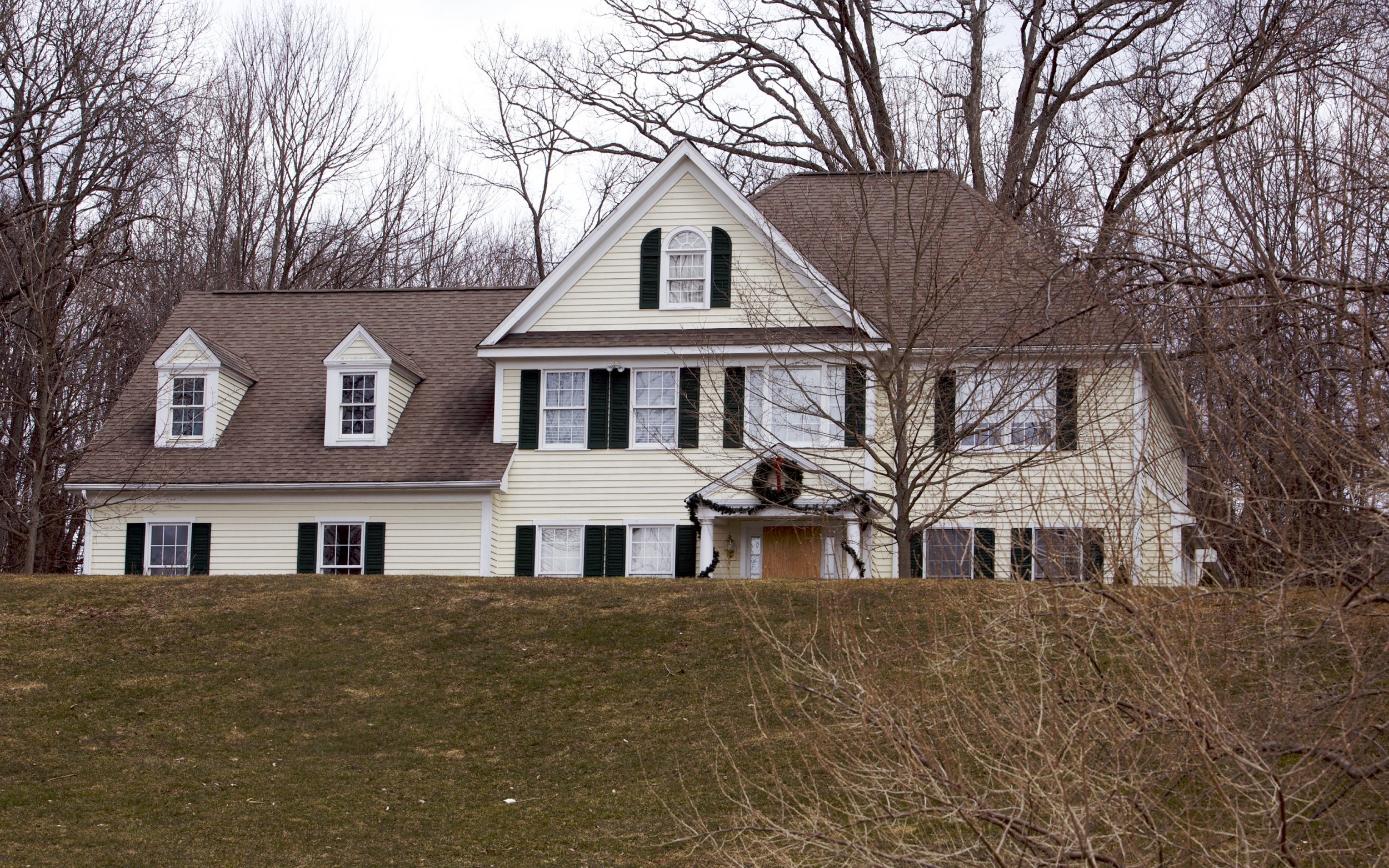 The house that shooter Adam Lanza lived in with his mother at the time of his deadly rampage through Sandy Hook Elementary School has been destroyed, Newtown officials said on Tuesday.
On December 14, 2012, Lanza killed his mother in their home before going on a shooting spree at his former elementary school. The 20-year-old killed 20 first-graders and six staff members at the school before taking his own life.
Newtown's Legislative Council decided in a unanimous vote in January to demolish Lanza's house based on a proposal by the board of selectmen, which came after Hudson Savings Bank of New Jersey turned over the house's title to the town at no cost. The bank had removed and burned all the objects left behind in the home to prevent the possibility of any becoming memorabilia items.
"I think that this is the best way we can honor the victims families and remove another obstacle to their healing, as well as for families who have children who live in that neighborhood," Mary Ann Jacob, chair of the Legislative Council, said after the January vote. "It's still an object of curiosity, and that's stressful I think for people who live there."
Plans to tear down the structure on Yogananda Street were carried out Monday, and Newtown's First Selectman Pat Llodra said Tuesday that the foundation and driveway would also be demolished within another day, the Hartford Courant reports.
According to a plan approved by town officials, the two-acre lot will be left as an open space. Llodra told reporters Tuesday that "plans call for the land to be leveled this spring and new plantings started."
After he completed high school in 2009, Lanza left the house that was razed Monday less and less, eventually refusing to leave his room, according to a report released by Connecticut's Office of the Child Advocate released in November. The 114-page document detailed Lanza's educational, developmental and mental health profile and assessed his condition leading up to the shootings. According to the report's authors, Lanza covered his windows with black garbage bags and communicated with his mother via email despite the fact that they lived together.
The elementary school Lanza targeted was also destroyed over several weeks beginning in October 2013, after it became clear that renovating it would be nearly as costly as building a new one. A newly designed and built school on the same property is expected to open in the fall of 2016.
Newtown will hold the third annual Sandy Hook 5K race on Saturday to raise money for the Newtown Memorial Fund, founded to help the families of the 26 victims as well as people who were wounded in the massacre, witnesses, first responders, and others in the community who were affected. The race organizers are expecting 1,500 adults and 250 children to participate this year.