Conservative Radio Host Claims He Received Email Threatening Restaurant to Stop Serving Him or It Will Be Shot Up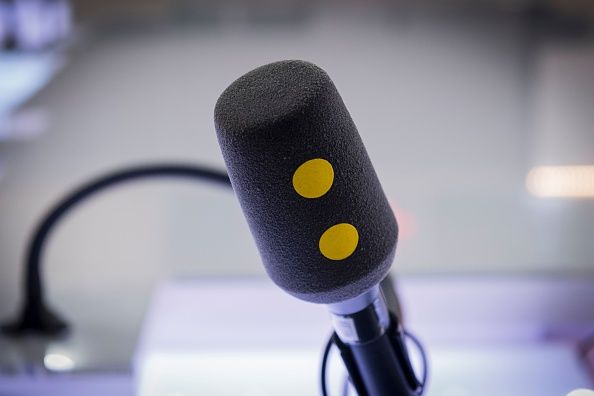 Radio host Michael Savage claims he is getting death threats and had to change his location because of the threatening remarks.
Savage told The Washington Times that federal authorities were looking into hateful and threatening emails he has received. In one email the radio host sent to The Washington Times, one person threatens to shoot up a restaurant if they continue to serve Savage.
"I DEMAND THAT YOU REFUSE TO ALLOW MICHAEL SAVAGE … IN YOUR F-ING RESTAURANT AGAIN. HE IS A RACIST WHITE SUPREMACIST PIECE OF SH— … DONT WANT TO LISTEN TO ME? WELL I GUESS YOURE ALL GONNA F—ING DIE THEN CUZ I AM WAITING FOR THE MOTHAF— AND I WILL WAIT AND WATCH YOUR F—ING BUSINESS AND WHEN I SEE HIM GO IN THERE IM GOING TO START SHOOTING EVERY BODY I CAN FIND," the email sent to The Washington Times reads.
The suspect then claims they own several guns and threatens to shoot "racist-supporting/enabling white supremacists."
"I OWN 3 GUNS AND I CAN DO SOME SERIOUS F—ING DAMAGE," the email continued. "I WILL KILL AS MANY OF YOU RACIST-SUPPORTING/ENABLING WHITE SUPREMACISTS AS I F—ING CAN."
Savage told the publication that due to all of the threats, he has changed his location, but did not go into detail about it.
"Over the years, I have received many threats and have chosen to ignore them. However, given the violent, vile times we are living in and the specific nature of this threat, both I and some serious agencies are taking this threat very seriously," Savage told The Washington Times.
Savage also tweeted about the threat on Wednesday, suggesting that the person who sent him the threatening email should turn themselves in, suggesting that Antifa supporters were behind the threats.
"WHOEVER E'D THAT DEATH THREAT AGAINST ME AND THREATENS TO 'SHOOT UP A RESTAURANT' I FREQUENT I STRONGLY ADVISE YOU TURN YOURSELF IN TO A LOCAL POLICE STATION. THEY ARE ON TO YOU AND YOUR ANTIFA FRIENDS. YOU HAVE COMMITTED A FEDERAL CRIME. MAYBE YOU CAN GET A LIGHTER SENTENCE," Savage tweeted on Wednesday.
Savage isn't the only conservative host who has been targeted with hateful and threatening comments. Fox News host Tucker Carlson's wife had called the police out of fear in November after Antifa protesters had gathered outside of their home.
"The incident that took place at Tucker's home last night was reprehensible," Fox News CEO Suzanne Scott and President Jay Wallace said in a statement after the incident. "The violent threats and intimidation tactics toward him and his family are completely unacceptable. We as a nation have become far too intolerant of different points of view.