Conservatives Owe Kamala Harris a Huge Apology | Opinion
Conservatives owe Kamala Harris an apology—and that includes me, too.
I'm a regular and vociferous critic of the Biden administration and progressive policy more broadly. But that criticism should always be fact-based, and many conservatives, myself among them, recently promoted an attack against Harris that has proven objectively false.
It all started when a copy of the vice president's children's book, Superheroes Are Everywhere, was spotted at a detention facility for child migrants, and quickly prompted viral outcry. But it was a New York Post report on the story that legitimized the social media rumor and led to its widespread amplification.
"Vice President Kamala Harris hasn't been to the border to address a crisis she was tasked to help fix—but a children's book she wrote is waiting there for young migrants who are being welcomed into the country," the Post originally reported in a since-updated story. "Unaccompanied migrant kids brought from the U.S.-Mexico border to a new shelter in Long Beach, Calif., will be given a copy of her 2019 children's book, 'Superheroes are Everywhere,' in their welcome kits."
The narrative that immigrant children were being given copies of the vice president's book in "welcome kits" quickly took hold. It was then reported by Fox News and further amplified by Republican officials.
"After learning officials are handing out Kamala Harris' book to migrants in facilities at the border, it's worth asking... Was Harris paid for these books?" GOP Chairwoman Ronna McDaniel tweeted. "Is she profiting from Biden's border crisis?"
Republican Senator Tom Cotton weighed in on Twitter as well, writing: "The Biden administration's weakness caused a surge of illegal immigration... Now they're forcing taxpayers to buy Kamala Harris's book to give to those illegal immigrants?"
These are just two examples of many high-profile Republicans who shared the story. The social media pile-on against the vice president was brutal. I myself contributed to it, retweeting and sharing several bombastic criticisms of Harris in the report's aftermath.
There's just one problem: The whole thing was a sham.
There was only ever that one copy of the book at one migration center, and it arrived there as part of a mass book donation; the Biden administration had nothing to do with it. The Post reporter who broke the story has since resigned, admitting it was "an incorrect story I was ordered to write and which I failed to push back hard enough against."
But the damage was already done. Just a tiny fraction of the people who saw that story maligning the vice president will ever see the retraction. And, what's more, many conservative critics never deleted their tweets or appended a correction to them. As of this writing, that includes Cotton and McDaniel.
Simply put, many critics in conservative media and GOP politics got duped by a plausible-sounding story that confirmed our prior biases against this administration. We fell prey to the same "fake news" charge we often hurt at liberal media outlets.
And it's not enough to just move on to the next criticism. We owe the vice president an apology and an acknowledgment of the mistake.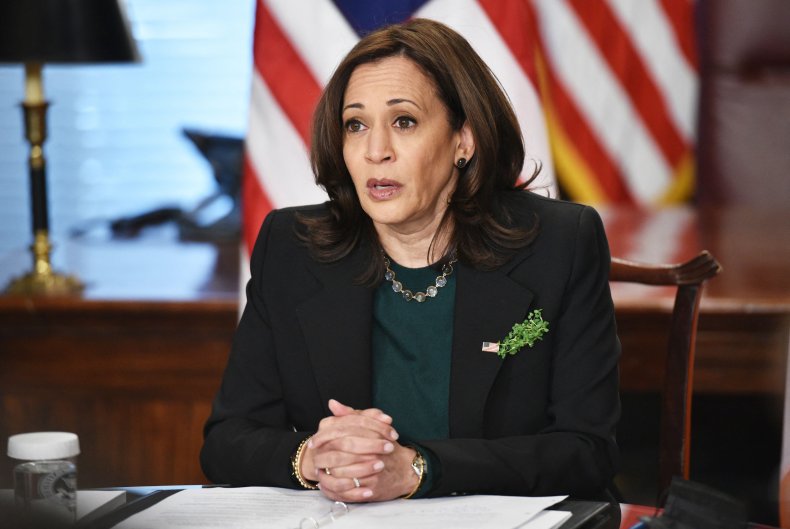 As the saying goes, extraordinary claims require extraordinary evidence. If the vice president or administration officials really had knowingly profited off the border crisis to cash in on book sales, it absolutely would be a disgrace and a disqualifying act, to say the least. But we never should have circulated such a charge without much more to back it up.
Conservatives frequently complain that from CNN to the New York Times, mainstream media institutions are biased against the Right and report everything from misleading narratives to outright falsehoods. While sometimes exaggerated, these criticisms aren't at all baseless. From the conservative perspective, the Trump years often felt like a constant cacophony of alarmist media coverage, dishonest reporting, and misleading narratives at every turn.
And it's not over. Just a few days ago, the Times, the Washington Post, and NBC News were all forced to retract false reporting suggesting that Rudy Guiliani had been warned by the FBI that he was the target of a Russian disinformation effort.
But there's no ethical excuse for becoming the thing you decry. All self-respecting members of the conservative media should hold ourselves to a higher standard—yes, even if our opposition often doesn't.
And it's not as if there's any shortage of fact-based, substantive criticism to make of the vice president, or the Biden administration more broadly. Conservatives can start with the astounding $6 trillion in spending they're pushing that would bankrupt the country, their dangerous flirtation with "packing" and thus destroying the Supreme Court, their embrace of toxic "critical race theory," or any of the countless areas where Harris and Biden are overdue for harsh criticism.
Let's just be sure that next time, we start with the facts.
Brad Polumbo (@Brad_Polumbo) is a freelance journalist and host of the Breaking Boundaries podcast.
The views in this article are the writer's own.