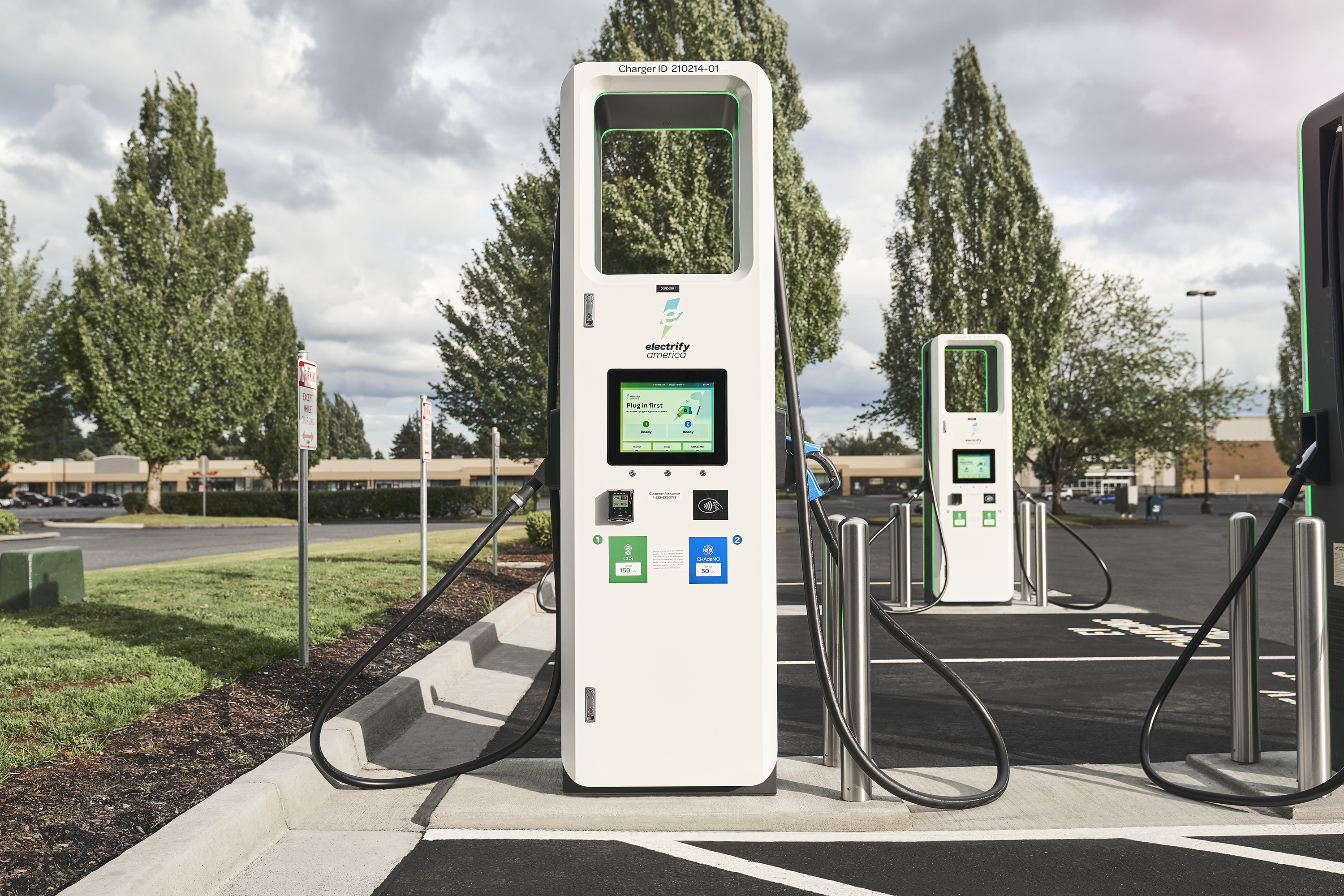 Electric vehicles (EVs) are not as prevalent on the road today as the advertising and public relations spin surrounding them may have led you to believe. That is changing, slowly, as new models are introduced and buyers become keener on the technology. Still, questions linger about the energy lifecycle of the products.
In May, retail sales of battery electric vehicles (BEVs) represented 3.2 percent of all vehicle sales in the U.S. This was down fractionally from April as the chip shortage impacted dealer inventories. Despite being down, the number is nearly triple what it was in April 2020. According to J.D. Power, 15 percent of sales in the premium vehicle market space this year have come from BEVs, up from eight percent in 2020.
"We're now entering Phase Three of the electric vehicle story, which includes all-electric compact and midsize SUVs," said Tyson Jominy, Vice President, data & analytics at J.D. Power. "Those vehicles, specifically the Tesla Model Y and Ford Mustang Mach-E, are driving growth so far this year."
As the Jeep Wrangler 4xe, Volkswagen ID.4, Mercedes-Benz EQS, Rivian R1T, GMC Hummer EV, and Ford F-150 Lightning are now on or scheduled to begin arriving soon to dealership lots, questions remain about the sources of their power from the fuel used to create the electricity to where the vehicles can plug in to charge.
A recent study by Zutobi revealed which U.S. states have the best charging infrastructure based on the number of EVs registered according to the U.S. Department of Energy's Alternative Fuel Station Counts by State report. Sitting pretty at the top of the list is not EV-friendly California, but, instead, a state in the heart of coal mining country, West Virginia.
There are 1.7 million vehicles registered in West Virginia, of which 230 are EVs. The only states with less EVs are North Dakota and Wyoming, each of which have 170. West Virginia has 243 EV charging ports, meaning there are more outlets than there are EVs. It's the only state that can claim such a feat.
In stark contrast, California has the most registered EVs (256,800). California and Vermont offer 103.6 and 123.6 charging points per 100,000 EVs, respectively. Massachusetts also ranks highly.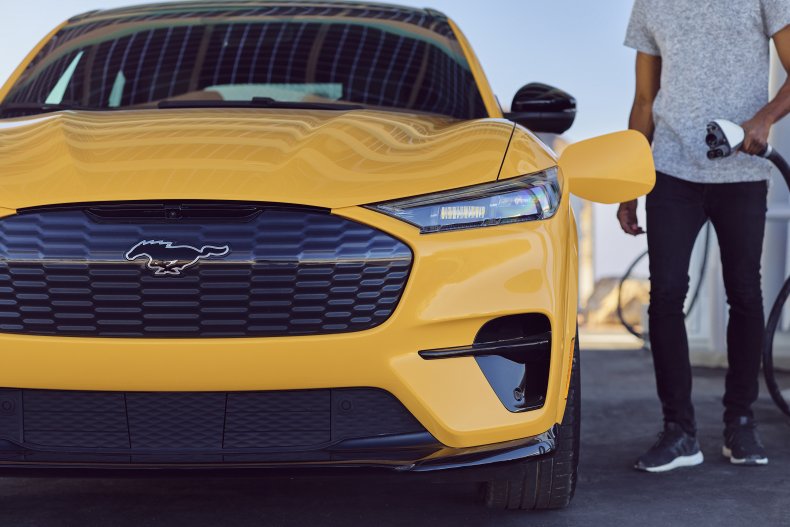 The Northeast is a new bright spot for EV manufacturers with growth propelling model sales up to a 3.2 percent market share in the region this year with higher volume than any other part of the U.S. outside of California.
Charging infrastructure, and where the energy is sourced from, is a large part of the conversation surrounding EV charging stations. Electrify America recently debuted solar powered charging stations in rural California and as part of the newly established Jeep 4xe Charging Network. In less than three years, the company has installed 600 charging stations nationwide bringing the total number of outposts to 2,600 individual chargers.
ChargePoint is in the second year of its 10-year commitment to leverage $1 billion in public and private capital to install charging stations at more than 4,000 travel plazas and fuel stops across the U.S. in cooperation with the NATSO, a national trade organization that represents the interests of travel plaza and truck stop owners and operators. The initiative, called the National Highway Charging Collaborative, installed 150 DC fast chargers in its first year.
In West Virginia, the power to charge electric batteries comes from coal power plants. The U.S. Energy Information Administration (EIA) reports that 35 percent of the country's energy consumption is fueled by petroleum while 34 percent comes from natural gas, 12 percent from renewable energy sources, 10 percent from coal, and nine percent from nuclear energy.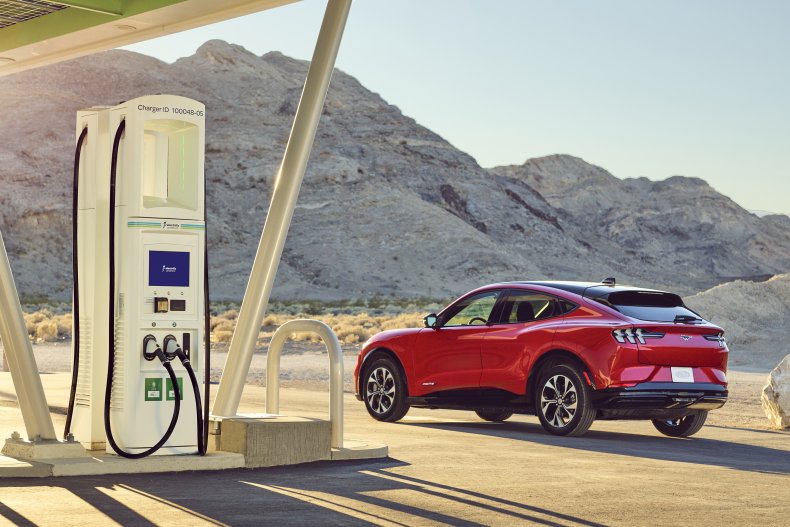 Though commonly touted as solutions for future energy consumption, wind and solar power make up just 37 percent of the renewable energy fraction. Hydroelectric and biomass constitute 61 percent. Hydrogen, which many automakers see as the eventual endgame for vehicle fuel, doesn't even chart.
According to the West Virginia Office of Miners' Health Safety & Training, there are 14 coal-fired electric generating facilities in the state, which provide 99 percent of West Virginia's generated electricity. In effect, any EV charged in West Virginia will be running on coal-generated power. The EIA reports that coal is the most carbon-intensive fossil fuel that can be burned to create energy, nearly 40 percent worse for the environment than diesel and gasoline (without ethanol).
The White Houses' American Jobs Plan looks to address the infrastructure and renewable energy challenges the country faces. Part of President Biden's initial proposal is a $174 billion investment to "win the EV market" by supporting facility retooling, giving EV buyers rebates and tax incentives, and establishing grant and incentive programs to aid in building 500,000 EV chargers by 2030. Negotiations with Congress regarding the plan are ongoing.