Susan Collins Pushes Electric-Vehicle Fees for Bipartisan Infrastructure Deal
Republican Senator Susan Collins of Maine spoke about funding for a bipartisan infrastructure deal, including proposed fees for electric vehicle owners for acting as "free riders" by not paying a gas tax.
"There would be a provision for electric vehicles to pay their fair share of using our roads and bridges. Right now, they are literally free riders because they're not paying any gas tax," Collins said during an appearance on CBS News' Face the Nation Sunday.
Newsweek reached out to Collins for clarification on the proposed fees, whether intending additional fees or using the ones already in existence for funding.
Collins' comments have received criticism on Twitter, with some users accusing Collins of not representing citizens' best interests, and some electric vehicle owners complaining about fees already in place.
Vox journalist Aaron Rupar called the proposal "completely absurd" in a tweet.
Another user wrote: "@SenatorCollins Why would you have fees on electric vehicles? Why are Republicans always trying to drag us backwards? Fix the tax system. Tax the multi-billionaires. Jesus Christ, we're sick of this s**t. And yes, people, I'm embarrassed to say it's true, Collins is my senator."
The National Conference of State Legislatures (NCSL) website details fees already imposed by 28 states for electric vehicle users to make up for a lack of revenue in gas tax. The special registration fees are typically in addition to traditional registration fees, and 14 states have imposed a fee for plug-in hybrid vehicles that operate on both gas and electricity.
The annual fees for an electric vehicle range from $50 in Hawaii and Colorado to $225 in Washington. In 2019, Alabama, Arkansas, Ohio and Wyoming enacted bills that set or increased fees for electric vehicles to $200 a year, the NCSL reported.
Fees for hybrid vehicles that use both electricity and gas were increased from $32 to $48.75 in Iowa this year. While South Carolina does not have an annual fee, electric vehicles require a $120 fee and hybrid vehicles a $60 fee every two years.
Illinois proposed increasing the electric vehicle fee to $1,000 in 2019, when the fee had previously been an additional $17.50 on top of regular registration fees, the Chicago Tribune reported. It was ultimately settled at $258 a year, which was a $100 fee on top of the $158 regular registration fee.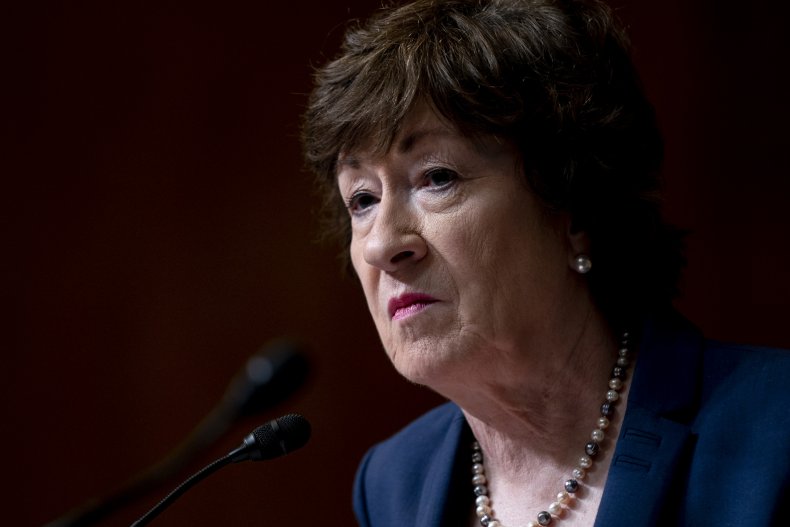 The registration fees were created to make up for a lack of revenue from gas taxation, which helps pay for highway repairs and improvements. In 2019 and 2020, at least 19 states considered legislation that would add road user charges as an additional means of collecting infrastructure funding from electric vehicle owners, the NCSL reported.
Additional financing for a bipartisan infrastructure proposal would come from implementing an infrastructure financing authority that Collins described as being "very similar to the state revolving funds that we used for sewer and water projects," and repurposing some COVID-19 relief funds.
"There were restrictions on what the funding could be used for. It could be used for water, sewer and broadband. We would make it more flexible so it could be used for infrastructure projects," Collins said.
The proposal would avoid increasing gas taxes, and would not undo the 2017 tax reform bill signed by former President Donald Trump.