Controlling the Narrative in 'Trial By Media': Richard Scrushy vs. Rod Blagojevich
The Netflix docuseries Trial by Media explores several court cases that escalated into media circuses. These memorable and sensational trials are revisited with new insight and fresh commentary. Two subjects of the show are Richard Scrushy and Rod Blagojevich.
Scrushy, the founder of HealthSouth Corporation, was charged with 36 of 85 counts of accounting fraud in 2004 — one of the biggest corporate fraud cases in American history. Although he was acquitted from the charges in 2005, five months later he was indicted with 30 counts of money laundering, extortion, obstruction of justice, racketeering, and bribery of former Alabama governor Don Siegelman. He was convicted the following year and sentenced to several years in prison.
Blagojevich, former governor of Illinois, was found guilty of public corruption when he attempted to solicit bribes to fill the state's vacant Senate seat after former President Barack Obama was elected in 2008. He was impeached, convicted, and eventually sentenced to 14 years in prison.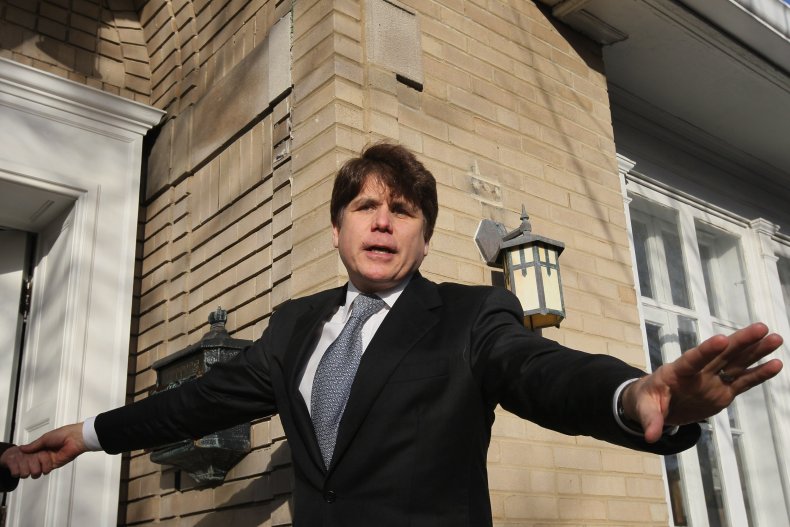 What was interesting about their respective cases was how both Scrushy and Blagojevich were not afraid to talk to the press and control their side of the narrative. They both spoke readily to the media when they were provided with the opportunity to do so.
Scrushy was accused of doctoring the books at Healthsouth to make the company appear to be more profitable than it was on the stock market. While under the media's scrutiny, his first group of lawyers told him to not talk to the press. Scrushy disagreed with the notion and switched attorneys, which ultimately changed the route his trial took.
His second group of lawyers, Donald Watkins and Jim Parkman, lauded themselves as storytellers. They used clear and obvious visuals like two sides of a pancakes and also a rat to tell stories to the jury, which they explained in the documentary. They also wanted Scrushy to win in the court of public opinion. "(In) high profile cases there are two trials, outside the courthouse and inside. The court of public opinion is very important. That's the first trial," Watkins said in Trial By Media.
He also reinvented himself as a televangelist and was the host of the religious, judgement-free talkshow Viewpoint. Some thought it was a way for him to soften the Bible Belt jury pool of Birmingham, Alabama.
Even though Scrushy wasn't sent to prison from the Healthsouth trial, he was indicted by a federal grand jury in Montgomery for bribing the former Alabama governor Siegelman over $500K for a seat on the Certificates of Need Review Board. He ultimately was in jail for six years and 10 months. Scrushy was released in July 2012.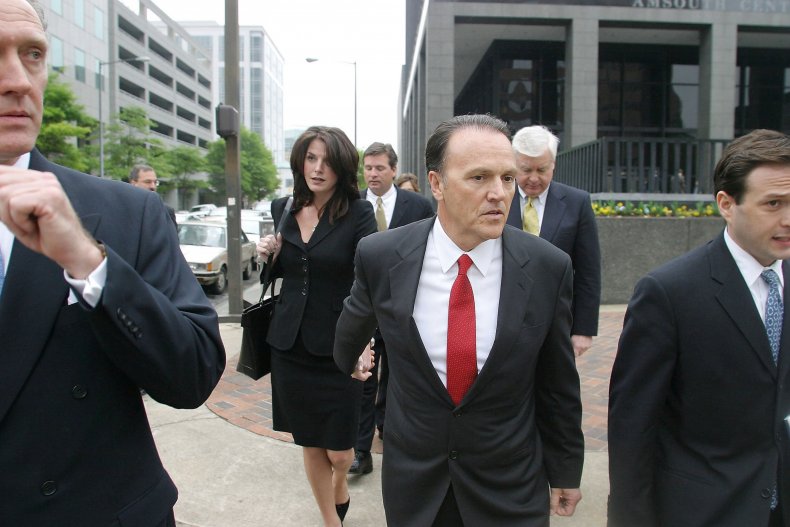 Blagojevich was arrested in December 2008 for several "pay to play" schemes involving the vacant Senate seat. Wiretapped phone calls revealed recordings where he spoke about his plan to get something in exchange for the seat. Blagojevich expressed desire to auction it off to the highest bidder in expletive-laced tapes.
The following month, he began a media campaign where he appeared on national talk shows and claimed he was innocent of all charges. Before his trial began, Blagojevich also appeared on the ninth season of Celebrity Apprentice. Although he only lasted a few episodes, future president Donald Trump praised his "tremendous courage and guts," and felt Blagojevich would be one of the breakout stars.
The initial trial started in April 2009. However, since the jury was hung on 23 of the 24 counts against Blagojevich, a mistrial was ordered and a retrial was eventually pursued. The number of counts he was charged for was reduced, and in June 2011, he was found guilty of 17 counts of corruption. Six months later, Blagojevich was sentenced to 14 years in prison.
Ultimately, Blagojevich got lucky when Trump commuted his prison sentence. "I don't know him very well, I've met him a couple of times, he was on for a short time on The Apprentice years ago, seemed like a very nice person, don't know him, but he served eight years in jail, there's a long time to go," he when Blagojevich was released in February 2020.
Blagojevich returned home to his family...and a swarm of reporters. He shook hands and greeted the crowd like a politician.
As far as participation in the Netflix show goes, Scrushy did participate in the docuseries. Scrushy insisted that he was accused of things he would never do, and that he innocent until proven guilty. Most recently, Scrushy and his wife Leslie still preach.
Blagojevich chose not to participate in the docuseries. The former governor told Newsweek that "the authorities at FCI Englewood were unenthusiastic about the idea of allowing cameras into the prison." He added that he "didn't want to ruffle feathers" and subsequently "didn't push the issue." Most recently, he launched a political themed podcast called "The Lightning Rod" on WLS-AM 890.
We reached out to Scrushy but did not receive comments by the time of publication. Trial By Media is available to stream on Netflix.