Convicted Turkish Opposition Newspaper Editor Resigns, Citing Post-Coup 'Lawlessness'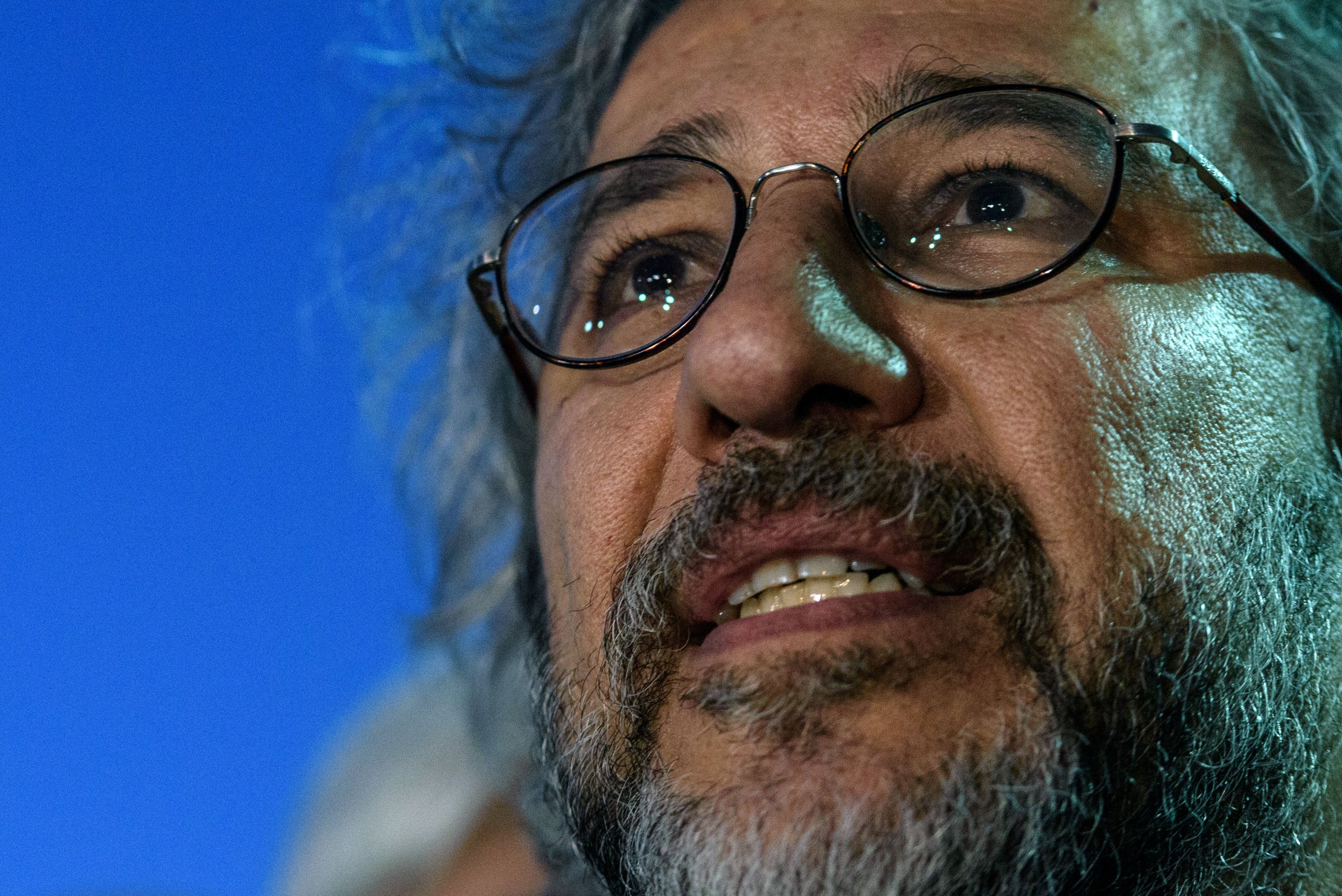 One of Turkey's most prominent opposition journalists announced on Monday that he was resigning amid a government crackdown on opposition figures and supporters following last month's failed coup.
Can Dundar, the editor-in-chief of the opposition Cumhuriyet newspaper announced his resignation in an editorial for the outlet, headlined "time to say farewell."
After last month's failed coup, which Ankara blames on exiled U.S.-based cleric Fethullah Gulen, authorities have detained or suspended thousands of people suspected of links to Gulen across state institutions.
Journalists have also been targeted in the crackdown, leaving Dundar feeling that he would not receive a fair trial under the state of emergency that the government announced after the coup because of what he calls an era of "lawlessness" under Erdogan's AKP party.
"To trust such a judiciary would be like putting one's head under the guillotine," he wrote in the column.
He continued: "From now on, what we face would not be the court but the government. No higher court would object to the lawlessness being carried out. Therefore, I've decided not to surrender to this judiciary at least until the state of emergency is lifted.
Dundar has been at odds with the government since Cumhuriyet published a story in May 2015 that implicated Turkish intelligence in attempting to transfer arms to Syrian rebel groups across the country's border in January 2014. The story angered Turkish President Recep Tayyip Erdogan, who filed a criminal complaint against Dundar and called for a life sentence against him.
Dundar, who won the 2016 International Press Freedom award, spent three months in pre-trial detention from November 2015 until Turkey's constitutional court ruled that his rights had been violated in February.
He had been scheduled to go on trial in March and, in May, Turkish court subsequently sentenced Dundar to five years and 10 months for the story's revelations. Dundar was granted the opportunity to appeal and is now believed to be in Germany.
In May, Dundar survived an assassination attempt outside a courtroom in Istanbul, before it sentenced him to more than five years in prison for publishing state secrets.
He was acquitted of attempting to overthrow the government. In reaction to the verdict, the newspaper editor said that he had experienced "two assassination attempts: one was done with a gun, the other was judicial."
Press freedom groups have criticized Turkey for its punishment of the government's critics in the media, with domestic journalists facing a growing level of intimidation, violence and harassment from both state and non-state actors, according to Freedom House.
Three journalists were killed for their work in 2015 and angry crowds attacked the offices of the Hurriyet newspaper twice. In the organization's Freedom of the Press 2016 report, it said that the environment for media freedom continued to deteriorate in Turkey throughout 2015 and ranks the country's press as "not free."