'Cooking With Paris': How Does Paris Hilton Know Her Celebrity Friends and Guests?
In her new Netflix show Cooking With Paris, Paris Hilton is joined in the kitchen by an array of celebrity friends.
Together, they prepare different meals from her bedazzled recipe book before sitting down to enjoy their food in Hilton's elaborately decorated home.
But how does the heiress know the stars she invites into her crib?
Kim Kardashian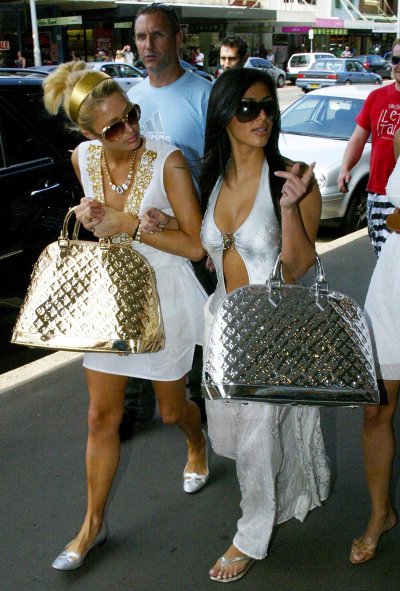 In the show's opening episode, long-time friend Kim Kardashian, 40, helps Hilton, 40, tackle breakfast food.
Their relationship, though turbulent at times, goes way back. Hilton told Yahoo Style: "We've known each other since we were little girls, we've always been friends."
As Hilton rose to fame in the noughties, Kardashian began working as Hilton's assistant. Before getting her own big break in reality TV, Kardashian even made an appearance on Hilton's show, co-starring Nicole Richie, The Simple Life.
At the time, Kardashian was working organizing people's closets and appeared to sort through Hilton's in her cameo.
In 2006, the pair began to be photographed together more frequently as they spent more of their time partying and seeking out attention from paparazzi.
In a 2015 interview with Rolling Stone, Kardashian said of that time: "We'd go anywhere and everywhere just to be seen. We knew exactly where to go, where to be seen, how to have something written about you.
"All you had to do is go to this restaurant, or this party, talk about whatever you want to talk about, and it would be in the paper the next day."
After a public falling out in 2008, they were not pictured together again until 2014 when they both attended fashion designer Ricardo Tisci's birthday party.
Since then, they've remained firm friends, with Hilton often attending Kardashian family parties, modeling for Kardashian's soon-to-be ex-husband Kanye West's Yeezy line, and starring alongside Kardashian in music videos.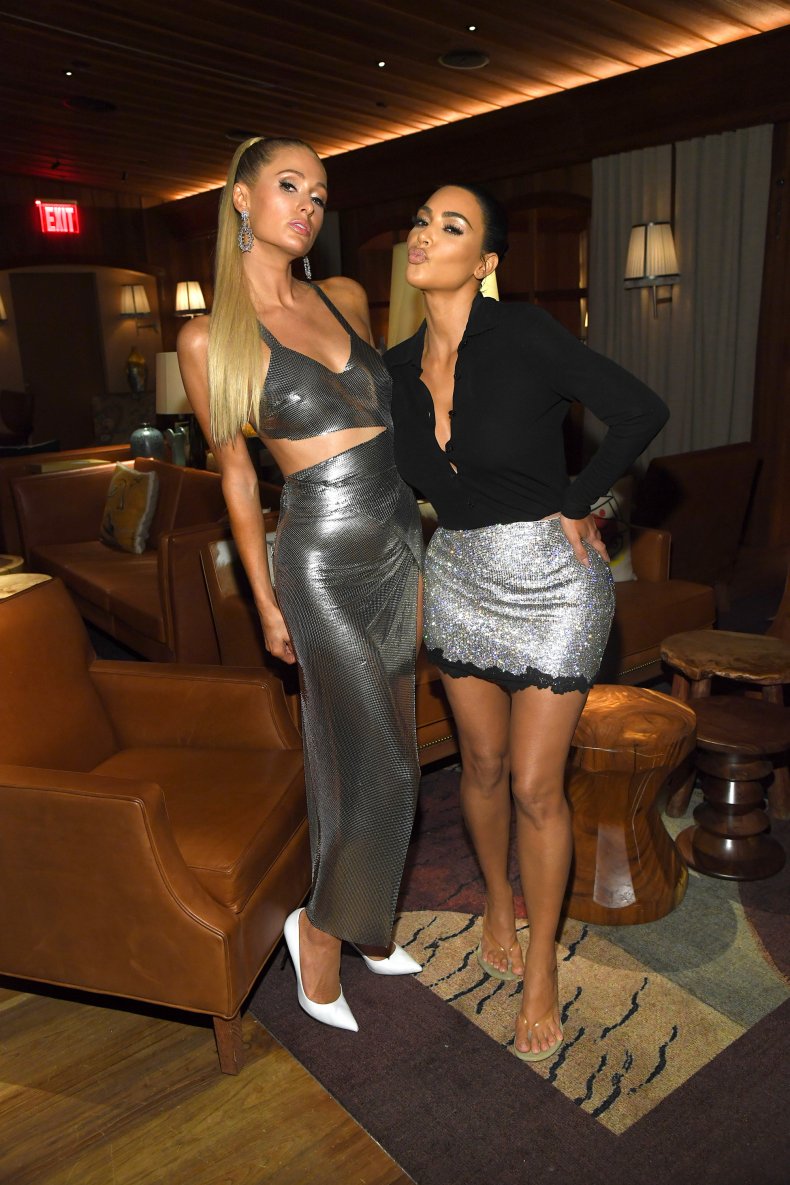 Saweetie
Hip-hop star Saweetie joined Hilton for taco night in episode two.
"I met Saweetie during New York Fashion Week a couple of years ago," Hilton explained on the show.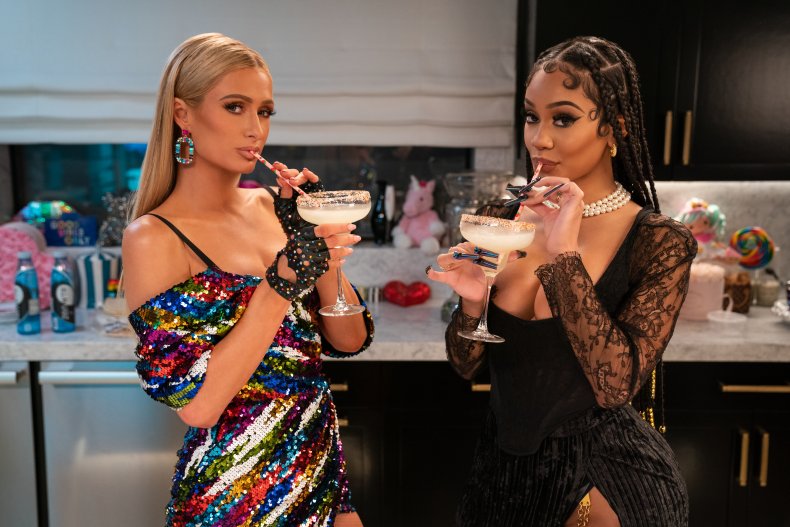 In February Hilton teamed up with Saweetie, 28, for a photoshoot in matching Juicy Couture sweatsuits.
They were seen riding around in Saweetie's convertible Bentley as her hit "Best Friend" played.
Appearing on Hilton's podcast This Is Paris a month later, Saweetie said of their relationship: "She's just so warm in person... I love you. We clicked."
Nikki Glaser
Comedian Nikki Glaser is "always a good time," Hilton said before they began making vegan burgers in episode three.
Glaser, 37, added: "I think we've hung out in person twice, you did my radio show and then I interviewed you when I guest-hosted Kimmel [Jimmy Kimmel Live]... I love you."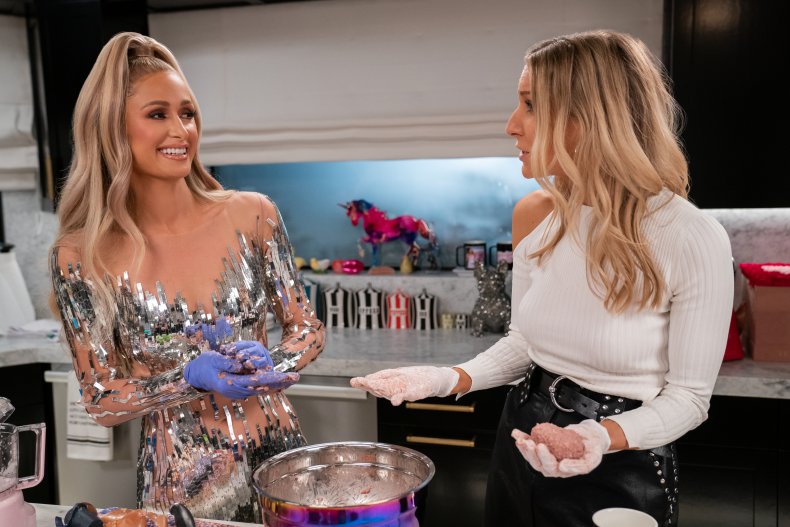 Glaser spoke to Hilton on Jimmy Kimmel Live in September 2020 ahead of the release of the documentary "This Is Paris."
Demi Lovato
Hilton was joined by singer Demi Lovato for an Italian night.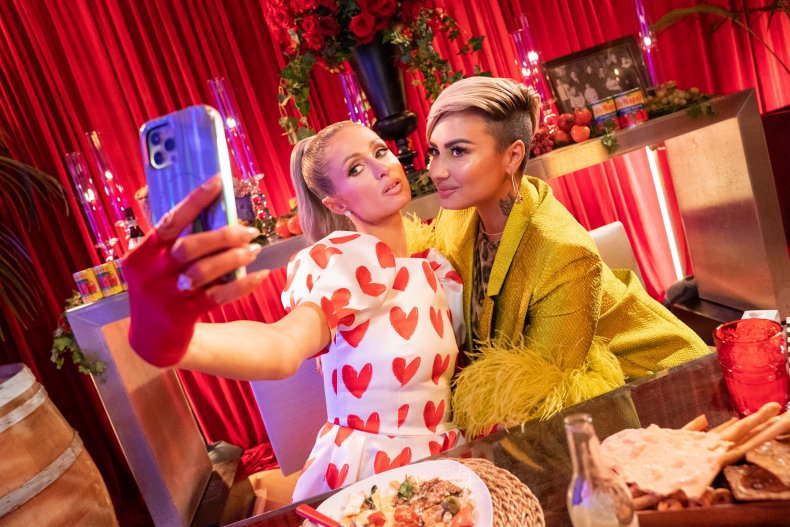 "I've been friends with Demi Lovato since they were a teenager, and they've been inspiring me with their explosive talent and honesty ever since," Hilton narrated.
Hilton starred in the music video for Lovato's 2017 hit "SorryNot Sorry" while Lovato, 28, attended a celebratory screening of Cooking With Paris at Hilton's home last week.
Lele Pons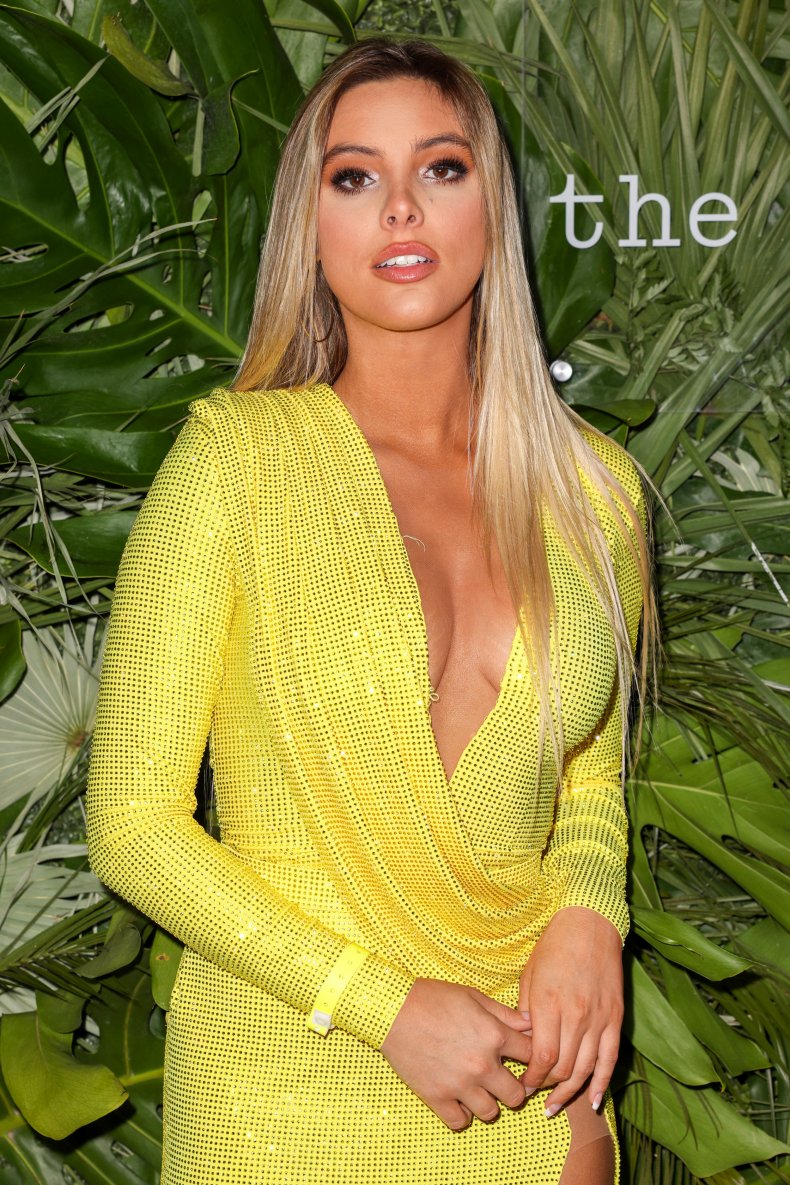 Social media star Lele Pons was invited to Hilton's home to help her prepare a holiday feast.
"She's a hilarious influencer, actress, singer, and my friend," Hilton gushed.
Recalling how they met, Pons, 25, explained "I was with Bella Thorne, and you came... I was like 'Oh my God, it's Paris!'... You were so nice. I was like, 'she's so nice, I can't wait to see her again.'"
In 2019, they were pictured together at Ultra Music Festival in Croatia, with Hilton on Pons' shoulders.
Later that year, Hilton shared more videos of the two of them partying together at the festival in a post wishing Pons a happy birthday, set to her song "Best Friend's Ass."
They've been pictured attending other star-studded events together since, including a Halloween party at Margot Robbie's house.
Nicky Hilton Rothschild and Kathy Hilton
The season concludes with Hilton inviting sister Nicky Hilton Rothschild and mother Kathy for a family steak night.
"I love my family," Hilton said over clips from old family videos.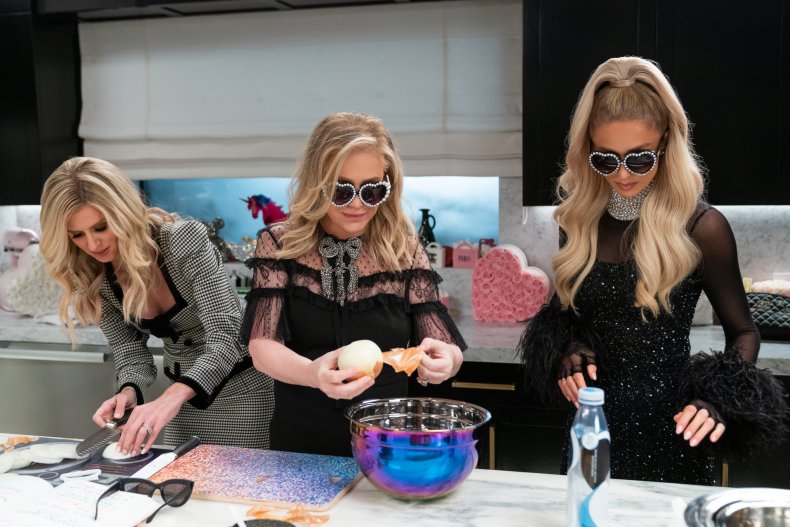 "We've been through so much and we're still so close."
Both her sister and mother are hard to impress with expensive taste, she explained.
Caviar was on the menu for Kathy, while Hilton Rothschild's favorite filet mignon with truffle butter was served.
The sisters have always been close, they explained in a joint interview with L'Officiel Italia.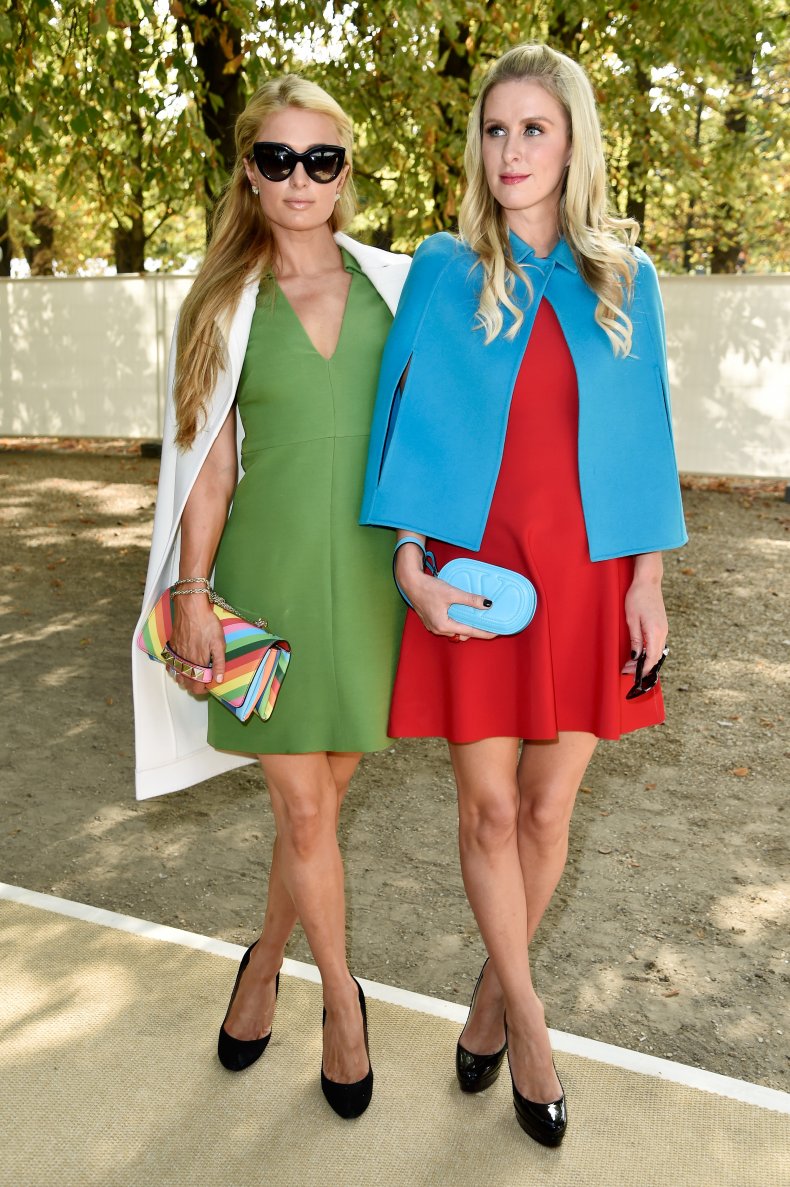 "We've always been a team, like our whole family; it's the way we were raised." 37-year-old Hilton Rothschild said.
"We have always been great supporters of each other."
Hilton agreed, adding: "We have always been united... I'm very lucky, my sister is also my best friend, I don't know what I would do without her."
Hilton shared her love for her mother when she expressed concern about her growing role on Real Housewives Of Beverly Hills.
In an April episode of her podcast she explained: "My sister and I, we just love our mom so much. We're so close. And that show is just, like what you're saying, there's just a lot of drama.
"We just don't really want our mom being involved in that drama."
Since Kathy, 62, joined half-sister Kyle Richards on the show, Hilton noted their shared sense of humor.
"I think that we both are very fun, and we have a playful side to us," she told USA Today, dubbing her mother "just one of the funniest people in the world."