Copa America 2021 Betting Odds, Analysis and Expert Tips
The Copa America returns this weekend with Brazil vs Venezuela opening the tournament in Brasilia. Like with Euro 2020, the build-up has been chaotic with the destination of the competition being diverted from Colombia and Argentina to Brazil on May 31.
Brazil will be confident in retaining their Copa America title which they claimed in 2019 after beating Peru 3-1. Lionel Messi's Argentina will be looking for their first Copa since 1993, an unfathomable amount of time considering the talent they've had at their disposal over the past 10 years. Colombia, Uruguay and Chile come into the tournament in inconsistent form of late but are hoping to save their best performances over June and July.
The competition gets underway on Sunday evening—and we have previewed the month-long tournament, with odds from leading oddsmaker Betway, who are owned by Super Group.
Outright Winner
Given they've recently taken on the mantle of hosts, Brazil (11/10) are unsurprisingly Betway's favourite. Head Coach Tite's side comes into the tournament with seven wins in a row, making them by far the most in form team.
Brazil have history in their favor too given they have hosted the Copa America five times and won it on every occasion it's been on home soil. Chelsea's Thiago Silva captains the side and will be looking to exert the same influence that helped the Blues win the Champions League in May. Neymar will be the main focus once again but they didn't need him two years ago as he missed the 2019 edition through injury.
Argentina (5/2) continue to be a top heavy side with the likes of Lionel Messi, Angel Di Maria and Sergio Aguero in attacking positions but are still relying on an ageing Nicolas Otamendi in defence.
Colombia (15/2) and will be emboldened by a draw in Baranquilla on June 9th against Argentina in which they came from 2-0 down to rescue a point. They are without Everton's James Rodriquez who misses the competition through injury.
Uruguay (8/1) and Chile (12/1) are good bets but lack the momentum or conviction they've had in previous tournaments. Ecuador could be dark horses (33/1) given their current third place position in the 2022 World Cup qualification table behind Brazil and Argentina but saw their odds lengthen due to defeats by Brazil and Peru over June.
Peru and Paraguay are also priced at 33/1 with Peru looking to build on their success from two years ago when they destroyed Chile in the semi-final only to be beaten by Brazil at the final hurdle. Lastly Venezuela and Bolivia make up the weakest sides of the tournament, with odds at 40/1 and 150/1 respectively.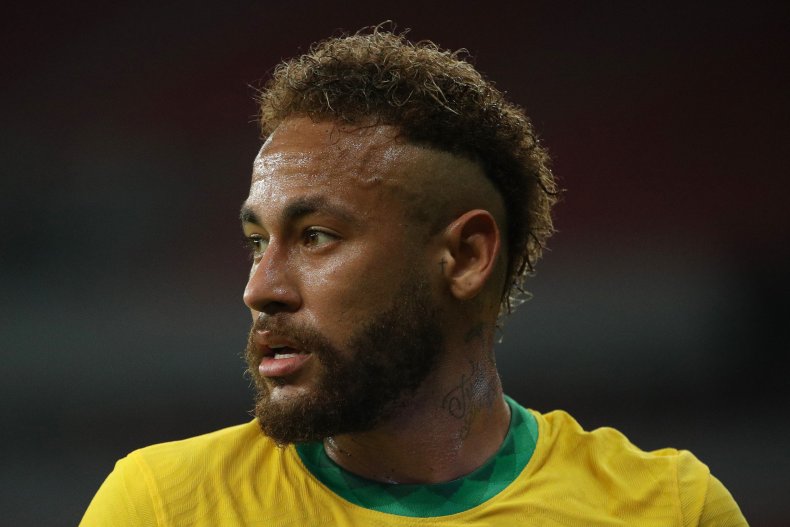 Tournament winner
Brazil - 11/10
Argentina 5/2
Colombia 15/2
Uruguay 8/1
Chile 12/1
Ecuador 33/1
Paraguay 33/1
Peru 33/1
Venezuela 40/1
Bolivia 150/1
Golden Boot
There is no picking between Messi and Neymar, both at 4/1 to be top goalscorer at the Copa. Messi comfortably finished as the leading marksman in La Liga this season with 30 goals. Neymar on the other hand has had a difficult and interrupted season, filled with suspension and injuries that led to only 18 appearances in Ligue 1. He did manage nine goals over that time giving him a goal every other match.
Luis Suarez (6/1) follows his ex-team mates at Barcelona and will feel rejuvenated after winning the league for Atletico Madrid by scoring crucial goals in the final two games of their season. Inter Milan's Lautaro Martinez (7/1) has an outside chance of getting ahead of his Argentine compatriot Messi by adding to his 11 goals at international level.
Manchester United's Edinson Cavani (9/1) follows on but didn't feature in either of Uruguay's World Cup qualification games over June so will have to rely on his Premier and Europa League form to make an impact for Oscar Tabarez's team.
Golden boot odds
Lionel Messi - 4/1
Neymar - 4/1
Luis Suarez - 6/1
Lautaro Martinez - 7/1
Edinson Cavani - 9/1
Gabriel Jesus - 14/1
Luis Muriel - 14/1
Robert Firmino - 14/1
Sergio Aguero - 16/1
Gabriel Barbosa - 20/1
Richarlison - 20/1
Games
Colombia vs Ecuador is the second game of the tournament and sees the strongest sides outside of Brazil in Group B take each other on. In their last meeting in November, Ecuador thrashed Colombia in Quito 6-1. This was the last time the Colombians had conceded six goals in a World Cup qualifier since 1977 and this was with James Rodriguez too. Without the Everton playmaker they could struggle even more so Ecuador at 15/4 seems like a generous set of odds.
Betway offer 2/1 on under 1.5 goals in Argentina vs Uruguay on the 19th June. Uruguay's two clean sheets against Paraguay and Venezuela over June showcase their infamous defensive resolve with Diego Godin and Jose Gimenez reforming their aggressive partnership at center-back. But they've failed to score in their last three and with Argentina often lacking flow and dynamism in big tournaments then this tense contest could be decided by just one strike.
Match odds
Brazil vs Venezuela, 2/13 Home, 13/2 Draw, 20/1 Away
Colombia vs Ecuador, 17/20 Home, 23/10 Draw, 15/4 Away
Argentina vs Chile, 4/6 Home, 11/4 Draw, 9/2 Away
Paraguay vs Bolivia, 11/20 Home, 14/5 Draw, 6/1 Away
Colombia vs Venezuela, 8/15 Home, 100/30 Draw, 5/1 Away
Brazil vs Peru, 2/7 Home, 9/2 Draw, 10/1 Away
Chile vs Bolivia 2/7 Home, 17/4 Draw, 12/1 Away
Argentina vs Uruguay, 23/20 Home, 12/5 Draw, 12/5 Away.