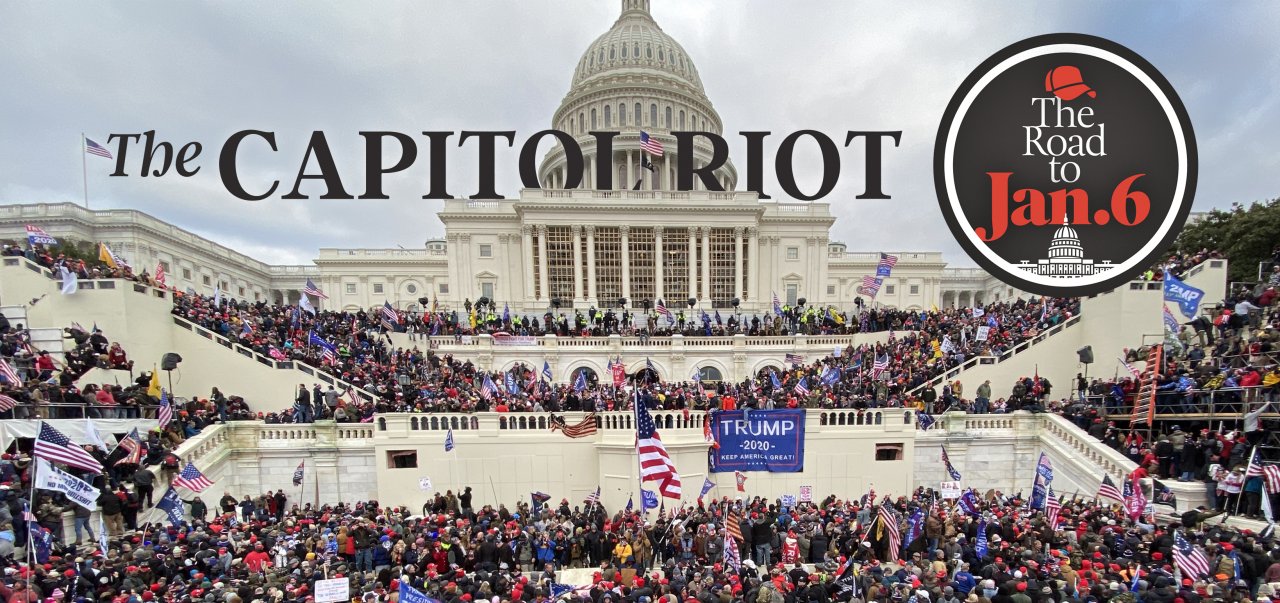 'Cops Are the Primary Threat,' Warned the Proud Boys' Encrypted Messaging Channel
In this daily series, Newsweek explores the steps that led to the January 6 Capitol Riot.
On January 5, President Donald Trump announced definitively that he would speak during the "Save America" rally on the Ellipse on the south side of the White House. Though the Secret Service had been mapping out his possible participation for days, and Trump had indicated (and people assumed) that he would attend, given all his "see you there" exhortations, this was the first confirmation.
The president told organizers that he wanted to be joined on the dais by members of his family, campaign loyalists, and members of Congress. The National Park Service increased the crowd estimate on the Ellipse rally permit to 30,000—up from the original 5,000 earlier anticipated.
In the competition to capitalize on the pro-Trump and election-refusal energies, several events related to overturning the election took place in or around the National Mall on the 5th. The so-called Eighty Percent Coalition organized a "Rally to Revival," which was permitted to take place at Freedom Plaza.
"I don't know how all this is going to end but if they want to fight, they better believe they've got one," Alex Jones bellowed at the event.
A "Save the Republic Rally" was organized by Moms for America across from the Russell Senate Office Building on Capitol Hill.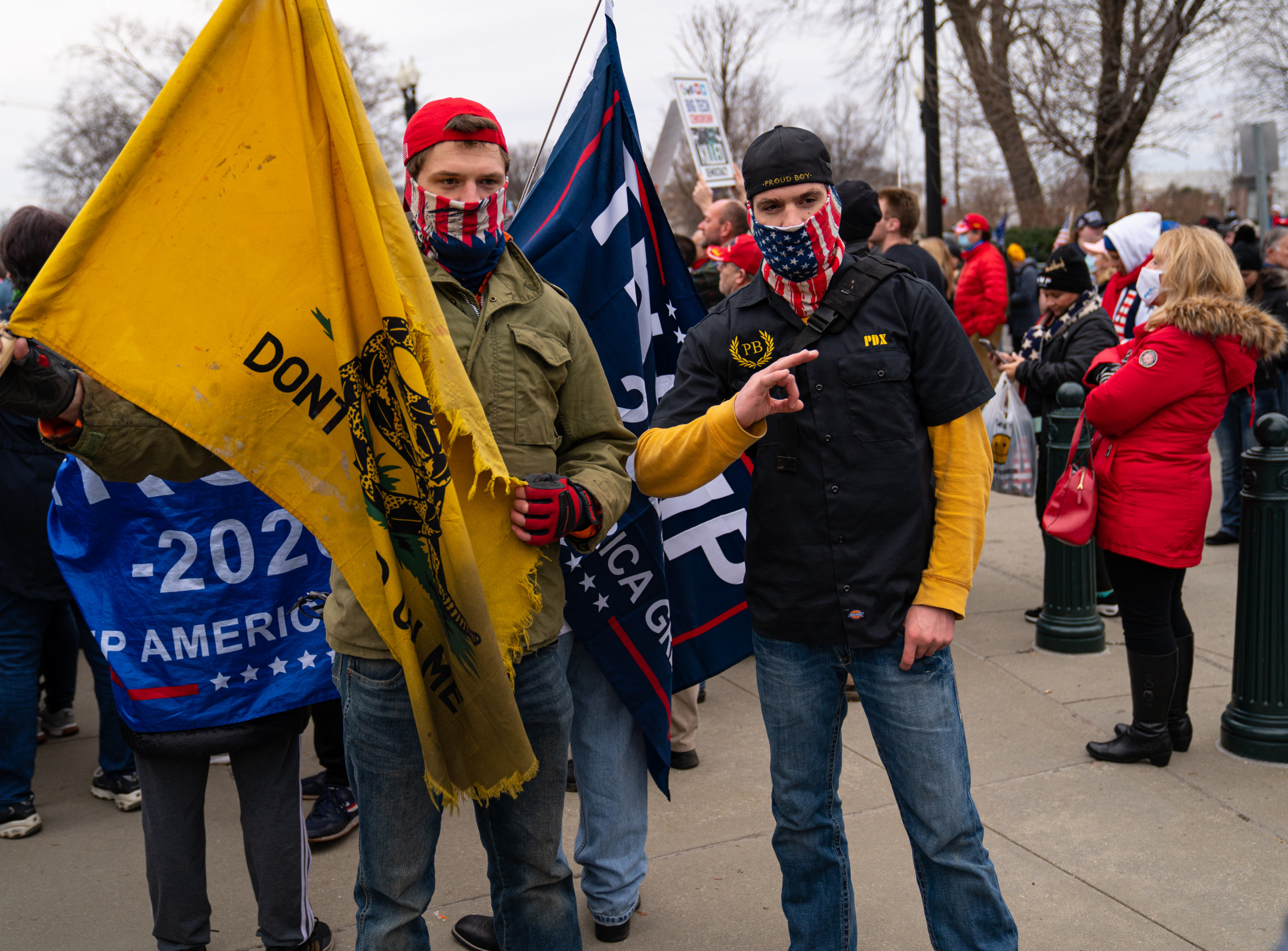 A "One Nation Under God" rally near the Supreme Court was organized by Virginia Women for Trump, Stop the Steal, American Phoenix Project and Jericho March. At the rally, Russell Taylor spoke: "I am a free American. And I stand here in the streets with you in defiance of a communist coup that is set to take over America. ... We are free Americans and in these streets, we will fight and we will bleed before we allow our freedom to be taken from us. We declare that we will never bend a knee to the Marxists within Antifa, to the tyrannical Democrat governors who are puppets, and to the deep state commie actors who threaten to destroy America." Taylor was later arrested for his role on January 6.
All during the day, a number of individuals who would later be arrested built the pieces of the Quick Reaction Force forming at the Comfort Inn Ballston hotel in Arlington, Virginia. Corinne Lee Montoni posted to her Parler account, "DC bound see ya there Revolutionists!" Mononi was later arrested for her role on January 6.
Several open chat rooms on 4chan, posts on Twitter (from an account connected to "Super Happy Fun America") and the website theDonald.win, all publicly accessible, had dozens of posts from would be protestors saying they planned to storm the Capitol and force an evacuation as the Joint Session voted to affirm President-elect Joe Biden's victory in the Electoral College.
"January 6—Washington, DC—It begins," Mark Sahady posted. He would later be arrested for his role at the Capitol.
"I think it's game over for Trump," Samuel J. Fisher posted. "The swamp and pedophiles in Hollywood are immortal ... If millions of patriots don't show up with guns ... It could be over." Fisher was later arrested for his role at the Capitol.
The Oath Keepers website was also clear, encouraging its members and affiliates to go to Washington. One article said: "It is CRITICAL that all patriots who can be in DC get to DC to stand tall in support of President Trump's fight to defeat the enemies foreign and domestic who are attempting a coup, through the massive vote fraud and related attacks on our Republic. We Oath Keepers are both honor-bound and eager to be there in strength to do our part."
"As we have done on all recent DC Ops, we will also have well-armed and equipped QRF teams on standby, outside DC, in the event of a worst case scenario," the article continued. The team would move with their weapons, he said, "where the President calls us up as part of the militia to assist him inside DC. ... We stand ready if he does (and we also stand ready to answer the call to serve as militia anytime in the future, and anywhere in our nation, if he does invoke the Insurrection Act)."
At 7:40 p.m., someone wearing a gray hooded sweatshirt and a COVID mask was filmed carrying a bag on South Capitol Street. At 7:52 p.m., the individual was recorded sitting on a bench outside the Democratic National Committee. At 8:14 p.m., the same person was filmed in an alley near the Republican National Committee. Police say the individual left pipe bombs at both locations. The person is still at large.
The previous day, Proud Boys Chairman of the Board Enrique Tarrio was arrested by D.C. Police as he was entering the city from Virginia. Tarrio had been banned from entering the District of Columbia after the December 12 rally and there was a warrant out for his arrest. Tarrio was charged with one charge of destruction of property on December 12 and two felony counts of possession of high-capacity magazines for rifles.
"Let them remember the day they decided to make war with us," Tarrio posted on Parler. On January 5, the Proud Boys set up a new encrypted messaging channel, assuming that Tarrio's phone would compromise their existing communications. The channel, named "Boots on the Ground," had 60 users, according to the FBI.
Between 8:28 and 9:09 p.m., messages were posted reminding everyone to meet at the Washington Monument not later than 10 a.m. the next day. Members were told not to wear Proud Boys "colors," the organization's traditional black and yellow.
"Cops are the primary threat, don't get caught by them or BLM [Black Lives Matter], another post said. "It is apparent now more than ever, that if you are a patriot, you will be targeted and they will come after you, funny thing is that they don't realize is, is we are coming for them."
At the Capitol, a virtual interagency meeting was convened between the U.S. Capitol Police, the three-member Capitol Police Board (responsible for overseeing the police) and a dozen top law enforcement and military officials including the FBI, the Secret Service, Metropolitan Police Department, the Park Police, the National Guard and the Military District of Washington. Former Chief of Police Steven A. Sund testified later before Congress: "During the meeting, no entity, including the FBI, provided any intelligence indicating that there would be a coordinated violent attack on the United States Capitol by thousands of well- equipped armed insurrectionists. At no time did the Department of Homeland Security issue a threat advisory bulletin in reference to violent extremists planning a coordinated, violent attack on the U.S. Capitol."
Paul D. Irving, former House of Representatives Sergeant at Arms and a member of the Police Board testified: "On January 5, Chief Sund and I participated in a web-based interagency conference call ... Based on the intelligence and threat assessment, everyone on the call believed that we were prepared and the plan met the threat."
The FBI did take the added step, at the 11th hour, of setting up a national coordination center at headquarters, especially to facilitating better coordination and sharing of information with the Pentagon, homeland security and the Department of the Interior (which oversees the Park Police). The FBI's main concern was a terrorist attack or the use of a weapon of mass destruction. The Secret Service also put the finishing touches on contingency plans guarding against potential drone attacks, as well as emergency response in case of chemical attacks.
On the evening of January 5, the FBI received a report of a potential air threat by a small plane. According to Bob Woodward and Robert Costa's "Peril," Joint Chiefs Chairman General Mark Milley and Secretary of Defense Chris Miller ordered a Noble Eagle "exercise," with increased readiness and practice runs of F-16 fighters over Washington. As previously reported by Newsweek, the planning for a catastrophic event, and not the obvious one, became the focus of everyone's attention.
During the day, hotels in and around Washington filled up, thousands attended the various January 5 rallies, and protestors prepared for January 6. As midnight approached, police clashed with Proud Boys and militia members who were roaming the downtown streets. At least ten people were arrested on assault and concealed weapons charges.
"Last night was relatively peaceful with [four] arrests for possession of weapons ... around Freedom Plaza and disorderly [conduct] around BLM [Black Lives Matter] plaza," the Federal Protective Service (FPS), an agency of the Department of Homeland Security, reported.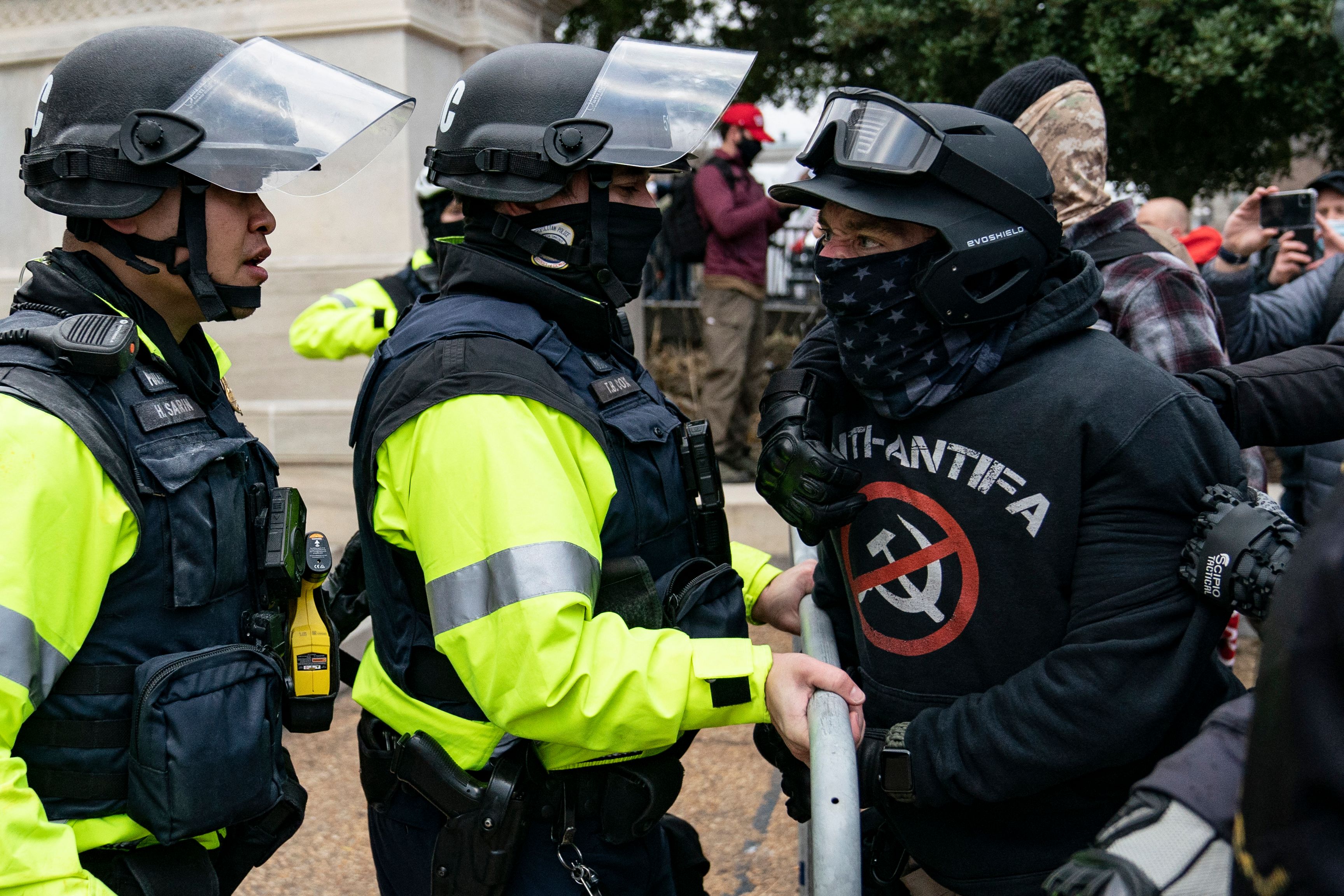 In its Information Bulletin 11-1B-001-2021, "First Amendment Protected Activities with the National Capital Region, January 5, 2021," the FPS stated that "Domestic extremists to include anarchist extremists, anti-government extremists (AGE), and racially motivated violent extremists (RMVE) will likely participate in First Amendment protected activities and use the activities as an opportunity to promote their ideologies and motivate followers to promote violence.
"Americans have constitutionally protected rights to assemble, speak, and petition the government," the federal agency reported. "FPS safeguards these rights and only reports on First Amendment protected activities for situational awareness and operational planning to assure the safety and security of the participants, public, federal assets, missions, facilities and occupants."
The Park Police, in its "Daily Operational Snapshot," concluded that the "Events of 5 January concluded without any significant incidents or issues. A total of four firearms were recovered by law enforcement resulting in several arrests.
"Our greatest concern remains the lone offender, working alone or in a very small group determined to act out violently to fulfill or correct what they perceive to be justified grievances or wrongs imposed on themselves or society."
"Washington is being inundated with people who don't want to see an election victory stolen by emboldened Radical Left Democrats. Our Country has had enough, they won't take it anymore! We hear you (and love you) from the Oval Office," Donald Trump tweeted. "MAKE AMERICA GREAT AGAIN!"