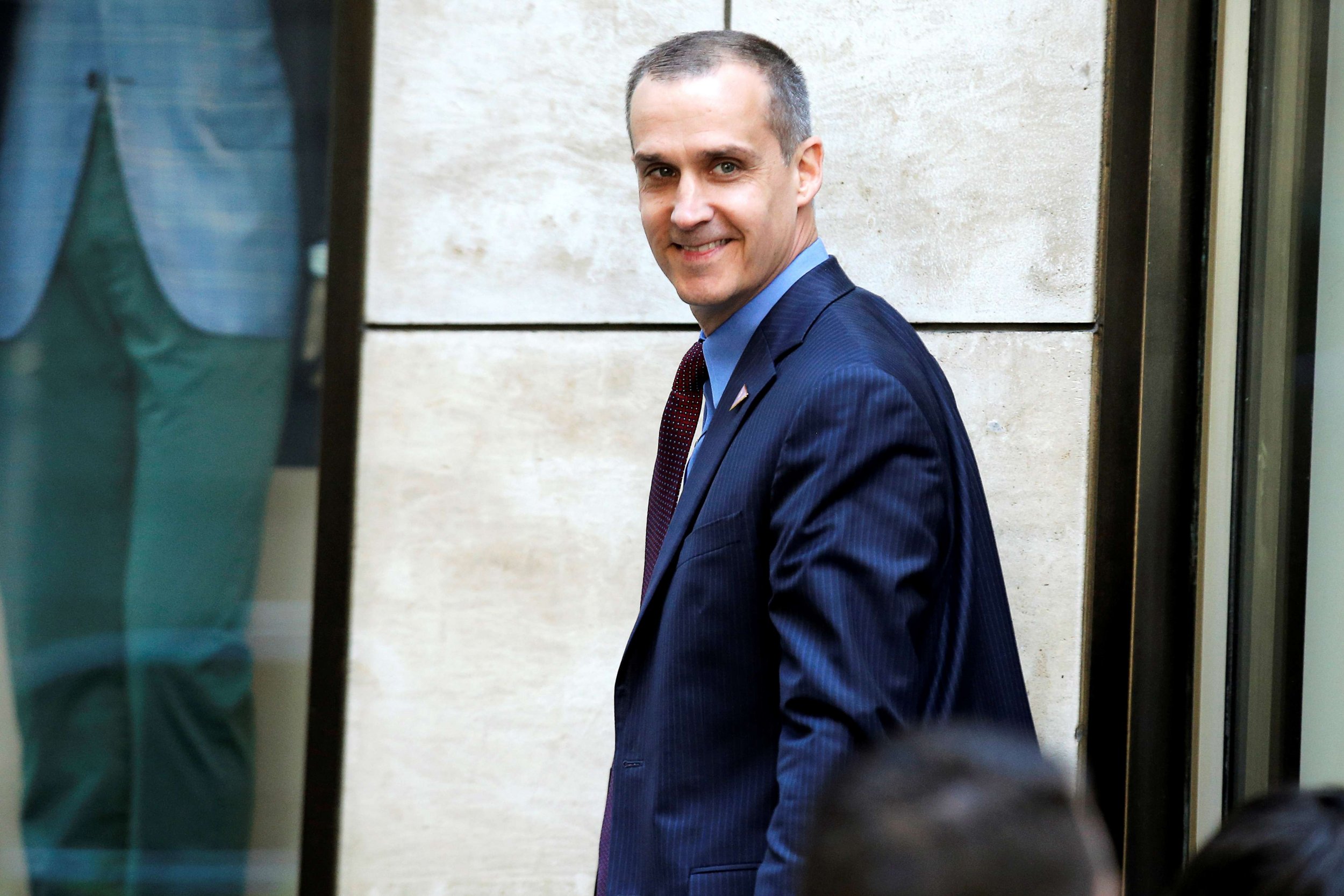 Updated | Corey Lewandowski, the scandal-plagued former campaign manager for presumptive GOP presidential candidate Donald Trump, has left the campaign.
Trump spokeswoman Hope Hicks released a statement on Monday morning saying that "Lewandowski will no longer be working with the campaign." While Hicks did not provide a reason for why Lewandowski is leaving, she said the Trump campaign is "grateful to Corey for his hard work and dedication." Paul Manafort, a strategist Trump hired in April, will be Lewandowski's replacement, Reuters reports.
Lewandowski was Trump's campaign manager since the businessman began his presidential bid and was reportedly present at Trump events as recently as this weekend. However, Lewandowski became a notorious figure earlier this year after video emerged of him grabbing the arm of former Breitbart News reporter Michelle Fields during a Trump rally in Florida and dragging her to the ground.
While police accused Lewandowski of simple battery, the Florida state attorney declined to file charges against him. The incident was one of many violent events that have occurred during Trump's campaign and cast a negative light on his staff's treatment of women and the press; Fields tweeted a photo of bruises on her arm later that night. At other Trump rallies, there have been clashes between the real estate mogul's supporters and those protesting at the events.
Neither Trump nor Lewandowski has made a statement regarding the news of the departure on Twitter, although Michael Caputo, Trump's New York state campaign manager tweeted, "Ding dong the witch is dead!" on Monday morning, in what is believed to be a reference to Lewandowski. Fields tweeted at Lewandowski on Monday morning and said her former employer might be hiring.
The removal of Lewandowski, who previously worked as a solar energy lobbyist, comes one month before the Republican National Convention in Cleveland, where Trump is expected to be nominated.