Corey Lewandowski, Trump's Perfect Press Secretary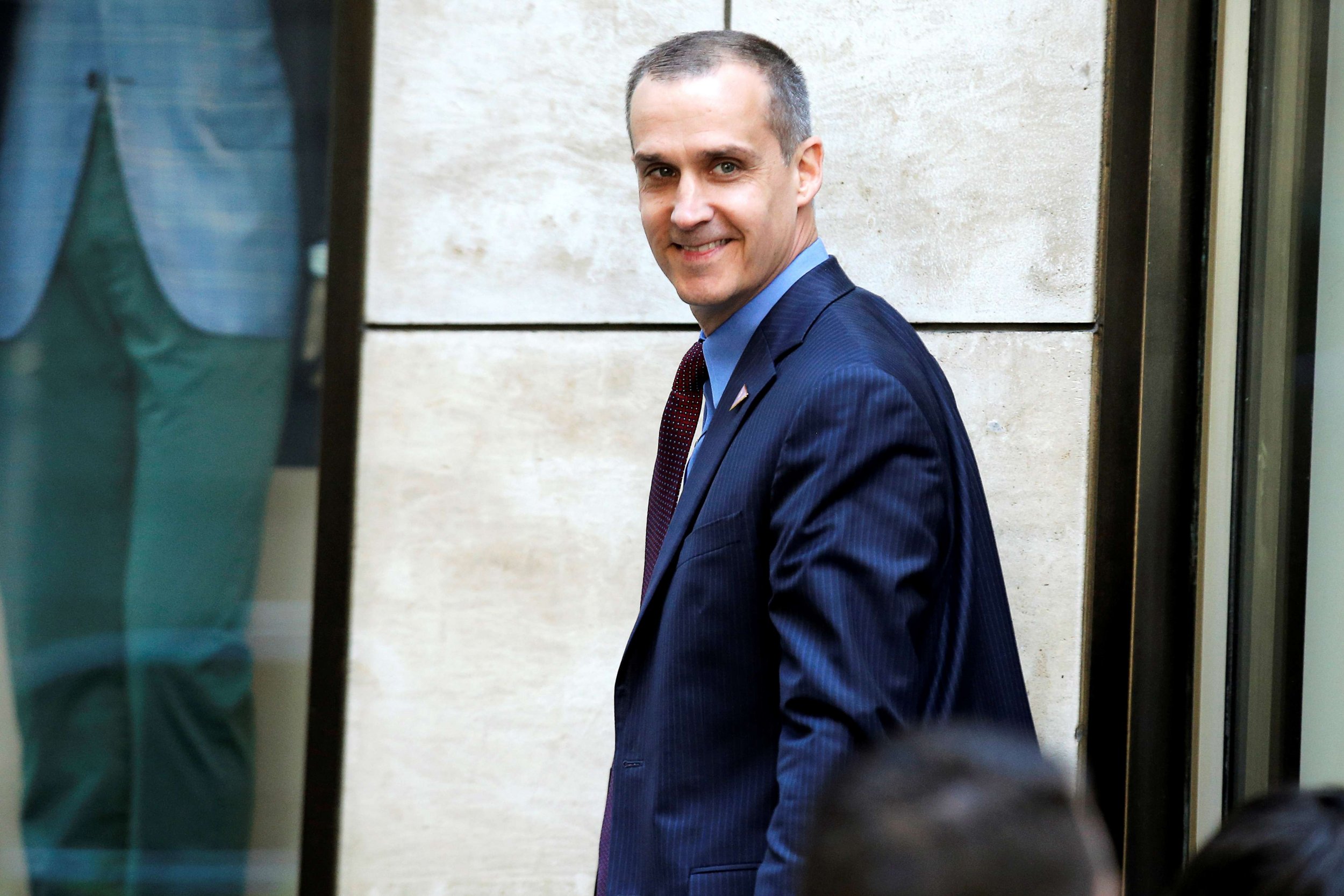 Corey Lewandowski can be abrasive and rude. The former Trump campaign manager and, later, CNN contributor says things that are transparently untrue. He was once charged with assaulting a female reporter and has also been accused of sexism.
"Guy sounds like a real charmer," Mediaite said of him once.
He sure does. And he should serve as President Trump's next press secretary.
It is widely reported that Sean Spicer will soon be relieved of that position. But who, exactly, should replace him? Some think the front-runner is right-wing commentator Laura Ingraham, but the idea of her taking the job (if it is, indeed, offered to her) seems unlikely. As Samantha Schmidt of The Washington Post notes, she has been "an independent operator accustomed to running her own show in her own way. That might not be a good fit for what we have come to expect in this particular job."
Lewandowski is the better choice, so perfectly does he channel Trump's contempt for the media. Adviser Kellyanne Conway invented "alternative facts," but nobody promulgates them on Trump's behalf quite as vehemently as Lewandowski. That is why he may already be part of a "war room" created inside the White House to push back against the demoralizing stream of Russia investigation news.
"No one is more loyal to the president than Corey," a Trump insider told The Washington Examiner earlier this month.
There he was on Wednesday in a Fox News appearance, urging for the termination of special counsel Robert S. Mueller III's investigation into possible collusion between the Trump campaign and Russia.
"There is no obstruction," he said, according to a report in the Daily Mail. "There was no communication. It's time to move on from this." He cited, as supporting evidence, statements by conservative columnist David Brooks, though not without noting that Brooks works for "the failing New York Times."
How does Lewandowski know that there was no obstruction? He doesn't, of course. He is merely channeling Trump's own darkest yearnings and fears, his most deeply held convictions. Those he does know—maybe better than anyone, chief strategist Stephen K. Bannon aside.
After fired FBI director James B. Comey testified in front of the Senate Intelligence Committee, Lewandowski went after him, too, calling Comey part of "the Deep State."
During the campaign, he threatened a CNN reporter, saying if he left the press area, he would be "fucking blacklisted." Later, as a CNN commentator, Lewandowski urged Trump to sue The New York Times "into oblivion" for publishing two pages of Trump's 2005 tax return.
This may all be outrageous, but at least it's honest—that is, it seems to honestly represent the president's views on the media. That's certainly better than the silence that has become something of a modus operandi for Spicer. Trump craves attention from the very sources he denounces; Lewandowski's enmity is not similarly shaded. To have that enmity unfiltered is refreshing, in a way.
Certainly, the notion of a Lewandowski return isn't new. The Daily Beast reported last month that Lewandowski was telling associates, "Trump wants me there, just you wait." Asked last month on Fox News if he wanted the job, Lewandowski dodged the question. He called Trump "the greatest communicator, as a president, we've ever had," adding that Trump was "so articulate, so good at communicating with the media." Those are not widely shared views.
"Corey, you are so loyal, so tough," commented Fox & Friends host Ainsley Earhardt.
So let's get it over with and make him the White House press secretary, the face of Trumpism. Lewandowski will say anything for Trump, no matter how mean-spirited or false. He was truly made for this job.