Watch Corgi's Adorable 'Double Take' When Owner Surprises Her at Groomers
A video showing a dog from Melbourne, Australia, doing an adorable "double take" after seeing their owner arriving to collect them has gone viral on Reddit.
Footage of Artemis the 3-year-old corgi's cute reaction was shared to the social media platform by her owner, posting under the handle Grawlix_TNN.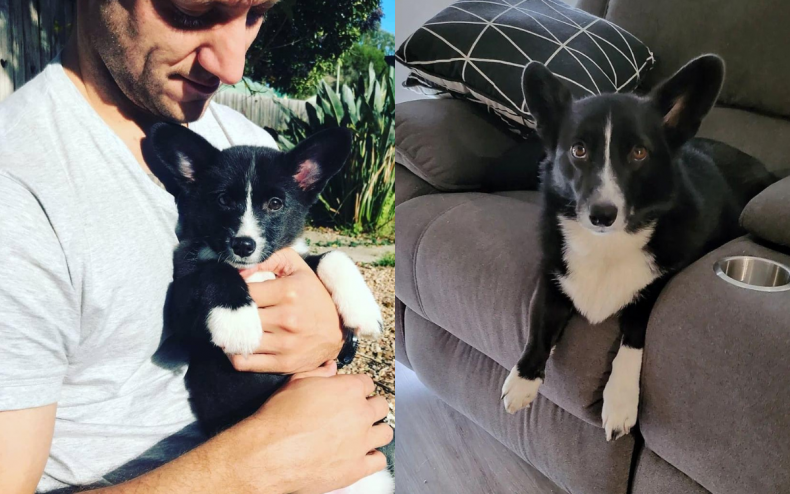 The post has been upvoted 70,000 times, with viewers won over by the dog's response.
In 2011, scientists conducted an experiment that proved dogs miss their owners when they go away. The study, published in Applied Animal Behavior Science, saw 12 dogs with no history of separation anxiety monitored over a four-hour period.
During the tests, their owners returned at varied intervals, and the dogs greeted them with more gusto after two hours away than they did after 30 minutes of being alone.
Not only do dogs have some concept of time, but they also miss their human companions when they are gone. Artie, as her owner calls her, is no different.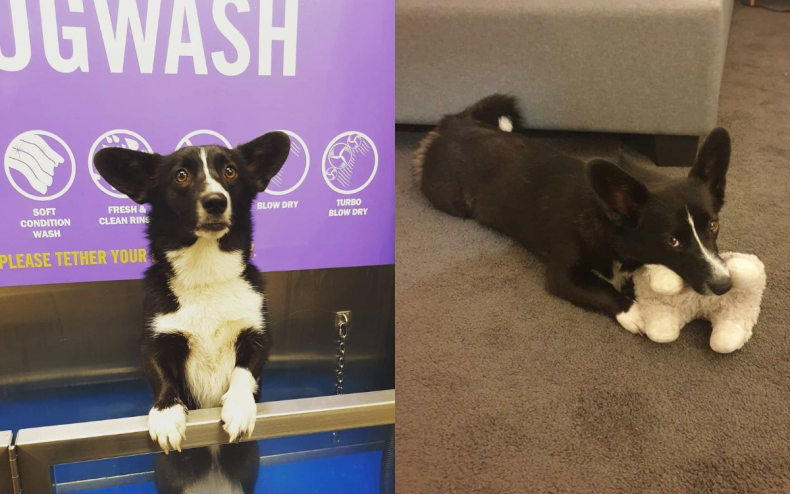 According to her owner, Artie is "the grandpup of my previous dog, Jessie," he told Newsweek. "She's also a little bit of a cross, one-eighth German spitz, which is why she doesn't quite look like other corgis."
The clip was filmed at a pet store in the city, and Artie's owner said he loved her reaction so much he decided to share it online.
"I originally posted it as a story on my Instagram, and it got way more of a response then I was expecting," he said. "I always post about Artie, but this one in particular had people messaging that I haven't spoken to in years."
The owner offered up a possible explanation for the clip's popularity online.
"I think it was the earnest, almost-human response to seeing me, combined with being a cute corgi of course," he said.
After getting a resounding response from his friends, he decided to share it to Reddit, saying: "I had NO idea how big the response would be."
The post was flooded with comments from dog fans. One viewer wrote that the reaction was "precious," with another posting: "Thank you for the smile."
"I've actually watched this a million times and it's making me feel so much better," a third Redditor commented. "Your dog is lovely." A fourth, meanwhile, wrote: "I keep watching this. It's so comfy."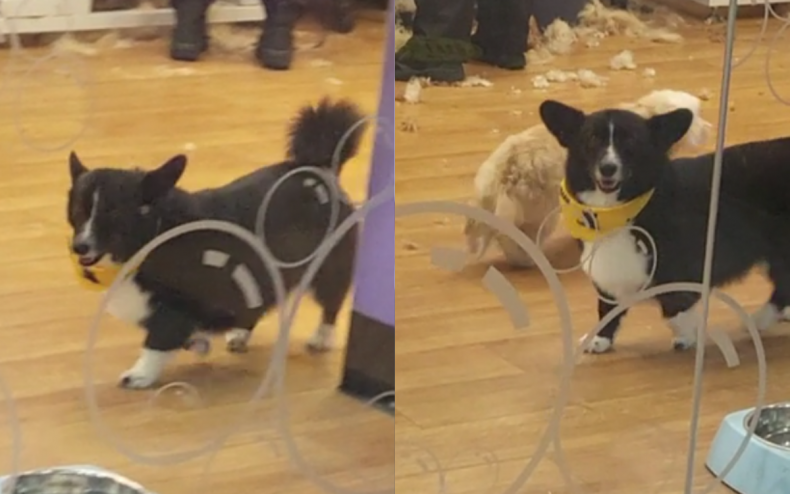 Artie's owner has been blown away by the response and the appreciation shown for his pet dog, who means a great deal to him.
"It makes me so happy that I got to share a little bit of the love she gives me everyday. She is definitely special to me.
"My previous corgi cross (her grandma) went to live with my ex after my divorce. I was lonely and missed my dogs," he said.
"Then I saw a litter of black and white pups in a corgi group. Turns out I knew the breeder from when I adopted her grandma, and the litter were her grandpups.
"I'm not one to believe in signs or providence, but the timing was just so right," he said. "The breeder said I could have her if I drove up to Sydney. Which I absolutely did. We've been best friends since, and she got me through the hardest time of my life."
Aside from being adorable, Artie's other interests include hiding things "of value" around the house, such as dog treats (often down the back of the couch), and "playing fetch."
"She also likes bossing bigger dogs around," her owner added.