Corinna Kopf Blasts OnlyFans Porn Ban, Says Sex Workers Being 'Directly Attacked'
Corinna Kopf has blasted OnlyFans for the platform's upcoming ban on sexually explicit content.
The platform is an online content-sharing site that is popular with sex workers and other content creators, but the company has this week announced that it will be banning sexually explicit content on the platform in October.
The move has been condemned by many users of the platform—that boasts 130 million users—who say their livelihoods will take a hit as a result.
On OnlyFans, many creators post nude videos and photos and charge subscribers a monthly fee. Although other kinds of content can be shared, the site is well-known for its adult content.
YouTuber Kopf joined OnlyFans back in June to much fanfare but now the content creator and internet personality has expressed her frustration with the planned changes to the platform.
"The problem with OF is the only people being effected is SW [sex workers], and not only are they effected but being directly attacked. You can still post nudity, just not porn. While i won't be effected shame on OF for the direction they're going," the 25 year old tweeted. [sic]
In a statement on Thursday, OnlyFans said: "In order to ensure the long-term sustainability of our platform, and continue to host an inclusive community of creators and fans, we must evolve our content guidelines."
Content creators will still be allowed to post nude content as long as it adheres to the updates in the Acceptable Use Policy.
Kopf later joked on Twitter: "i'm too rich to get a real job."
The BBC reports that OnlyFans is making the changes amid pressure from banking partners.
Many people have criticized the new direction of the site, with several content creators slamming OnlyFans for abandoning them.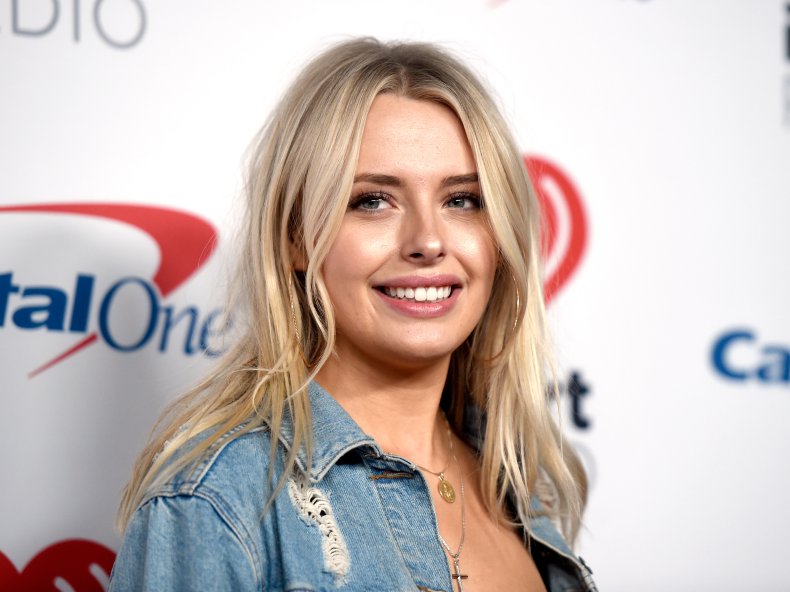 "OnlyFans would be nothing without the sex workers whose labor built it up into a major platform. Now it's tossing them aside, and removing a vital source of income from a population of workers who are disproportionately marginalized and have no protections under U.S. labor law," tweeted writer Kim Kelly.
Another person added: "I'm no business man but OnlyFans banning sexually explicit content seems unwise, like Grindr banning gay men."
Author Roxane Gay said the move was "ridiculous."
She tweeted: "I don't understand what Only Fans thinks people will look at on their app if they ban sex work. Tumblr banned pornography and killed the site. Payment processors trying to dictate morality is... ridiculous."