A popular YouTuber is facing criticism for posting Instagram content to a newly created OnlyFans account.
Corrina Kopf, a gamer and internet personality caused a frenzy this week when she announced she was launching an OnlyFans account.
The 25-year-old boasts more than a million subscribers on YouTube and has 5.7 million followers on Instagram.
OnlyFans is an online content-sharing platform that is popular with sex workers and other content creators. Users can create profiles with adult content that subscribers can pay to access.
Last week, Kopf took to Twitter to announce that she would begin an OnlyFans profile in exchange for a 500,000 likes on her announcement tweet.
"f*** it... 500,000 likes and i'm making an onlyfans," she tweeted on June 3.
The tweet went viral and the YouTuber kept her word and now interested fans can to pay $25 per month to view her OnlyFans photos.
Subscribers had presumed that the content on the platform would be exclusive and different to the content she uploads to other platforms, such as Instagram.
Many however, were disappointing to find that upon subscribing, many of the photos are ones that had already featured on Kopf's Instagram.
Meaww reports that Kopf has posted around 11 photos on her OnlyFans thus far, and some of them have already featured on her Instagram.
This led to protests from subscribed, some of whom labelled her a "scammer."
"do not buy @CorinnaKopf onlyfans, it's a scam," reads one tweet, while another added: "someone leak corrina kopf onlyfans pics pls, i dont want to pay 25 bucks for instagram."
Another added: "U just posting ig content this a L scam."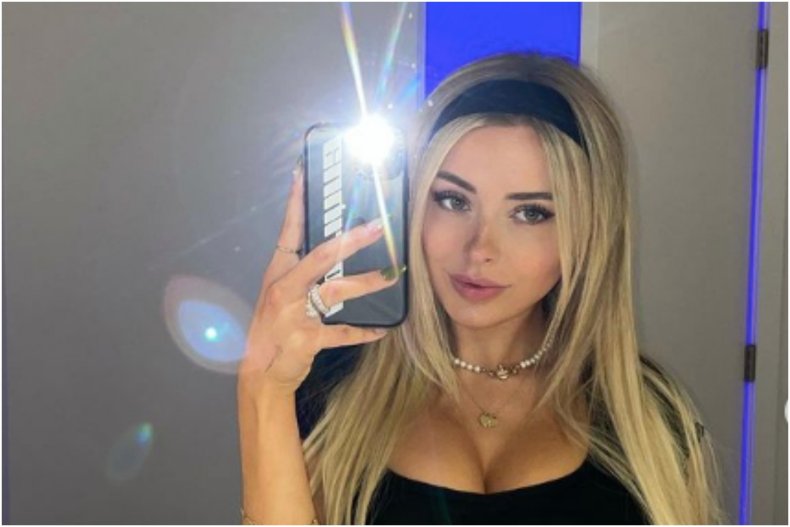 However, this backlash promoted Kopf to clarify the content that she was posting and told fans to be patient.
"People who think my onlyfans is about to be just instagram content.. you're dead wrong," she tweeted. "if i posted everything right out the gate, it would just get leaked...just wait..."
Kopf then further tweeted, "5,000 retweets and I'll be posting a link for the first 10 people who click it to get a free month subscription to my only fans."
However, she was still criticized for this approach, with one person commenting: "What difference would it make if u posted everything now or later...at this point, it's a business strategy to get more people to subscribe long term so you can make a larger profit with them thinking that as time goes, they'll get what they "want.'"