What is OnlyFans, Who Uses It and How Does it Work?
OnlyFans is an online content-sharing platform that has become increasingly popular during the coronavirus lockdown. While OnlyFans creators can upload any kind of content, like photography, creative writing, or recipes, for example, the platform is particularly popular with sex workers.
During the lockdown, OnlyFans has become so popular that sex workers have found that the market is saturated, as reported by Newsweek.
Some OnlyFans creators report earning more money during the lockdown, while others report earning less money due to their fans facing financial struggles and the saturation of the market.
OnlyFans has been around since 2016 but has entered the mainstream recently, with Beyonce namedropping the site in her verse on Megan Thee Stallion's "Savage Remix."
However, many people may not understand how the social media platform works, who uses it, and why it is so popular.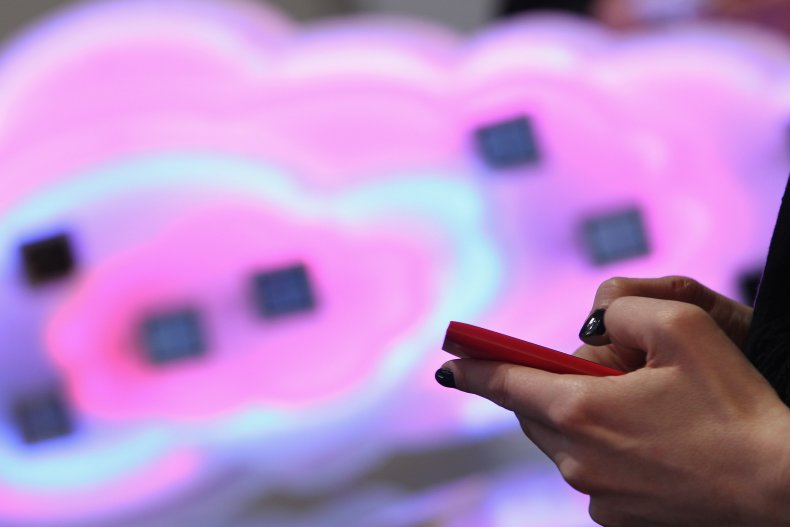 What is OnlyFans?
OnlyFans is a "subscription site that enables content creators to monetize their influence," according to the site itself. It is a platform that allows creators to upload their content behind a paywall, which can be accessed by their fans for a monthly fee and one-off tips.
OnlyFans was founded in 2016 by Timothy Stokely, and the site now has around 30 million registered users and around 450,000 content creators.
Who Uses OnlyFans?
Anybody can use OnlyFans, and it is used by writers, artists, fitness trainers, and more. However, OnlyFans is mostly known for being used by sex workers, who upload images, and videos, and interact with their fans via direct messages.
There are also celebrities and influencers on OnlyFans who use their large followings to earn money through exclusive, and often adult, content.
For example, influencer Caroline Calloway set up an OnlyFans page where she dresses up as literary characters and claimed that she had a projected $223,800 annual salary.
Belle Delphine, an e-girl influencer who made headlines when she sold "gamer girl bathwater," is now charging fans $35 a month to access adult content that would be otherwise censored on social media platforms like Instagram.
YouTuber and influencer Tana Mongeau joined OnlyFans in May, becoming one of the most followed influencers to join the site, after model Black Chyna.
More recently, rapper Rubi Rose made $100,000 on OnlyFans in just two days by posting photos that were already on her Instagram account.
How Does OnlyFans Work?
Content creators upload their content to the site—it could be articles, photos, or videos—and their fans can choose to follow them, typically for a fee, which is decided by the creator. OnlyFans creators keep 80 percent of the money they make with the rest going to the site.
As a lot of OnlyFans content is of an adult nature, users have to be 18 and older and will need a government-issued ID for proof.
OnlyFans ensures that the content cannot be shared beyond the paywall as if a user tries to take a screenshot, it will show a black screen instead. Users can also be banned if they are caught trying to screenshot or record the screen.
OnlyFans said in a statement: "OnlyFans takes content piracy very seriously and has a designated DMCA team that issue formal takedown notices against all reported copyright violations.
"Our DMCA team issue notice on all illicit target websites, hosting services and domain registrars, whilst also notifying all major search engines of these infringements."