Corinthian Colleges List as Biden Cancels Student Loan Debt for 500k People
The Biden administration will cancel the student loan debt of around 560,000 borrowers who attended schools formerly operated by for-profit education provider Corinthian Colleges.
The Department of Education announced the decision on Wednesday, which will see around $5.8 billion in student debt cleared, as the administration considers broader action on student loan forgiveness.
Corinthian Colleges has been accused of predatory and unlawful practices and filed for Chapter 11 bankruptcy in 2015. It had faced a lawsuit from the Consumer Financial Protection Bureau and Vice President Kamala Harris also pursued the company when she was attorney general of California.
At its height, Corinthian Colleges was one of the largest for-profit education companies in North America with more than 100 campuses and more than 80,000 students were enrolled in 2013.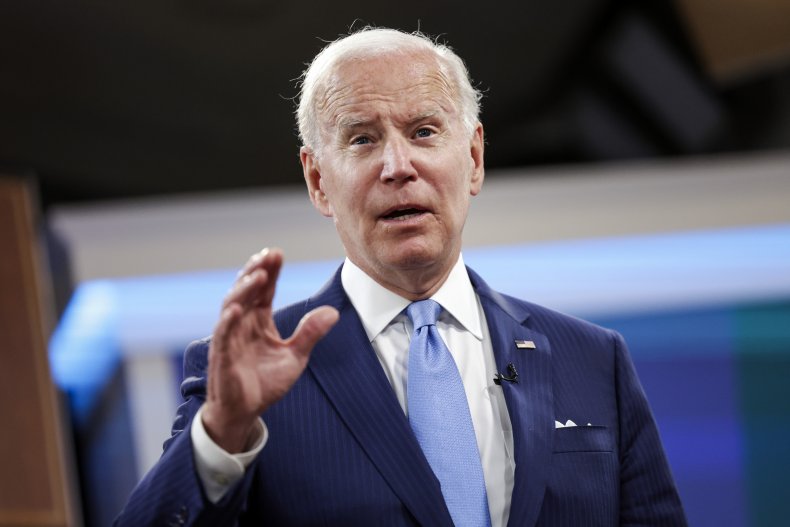 Corinthian Colleges' Schools
Everest
Corinthian Colleges operated Everest, which included the Everest Institute in New York, Everest College in Phoenix, Arizona and Everest University in Florida as well as Everest University Online.
Everest also had a large number of other locations throughout the U.S., including in California, Texas, Utah and Virginia.
Heald College
The company also operated Heald College, which offered business and accounting qualifications among other degrees, and had 10 locations in California, one in Oregon and another in Hawaii, as well as offering an online learning center.
WyoTech
Corinthian Colleges also ran WyoTech, which focused on training for technical occupations in areas such as plumbing, the automotive sector and the aircraft sector. WyoTech had five campuses. Two were located in California and one each in Pennsylvania, Florida and Wyoming.
The company had 105 schools in total for Everest, Heald and WyoTech in 25 states across the U.S. in 2013, according to its website.
Debt Forgiveness
Secretary of Education Miguel Cardona said in a statement on Wednesday: "As of today, every student deceived, defrauded, and driven into debt by Corinthian Colleges can rest assured that the Biden-Harris administration has their back and will discharge their federal student loans."
Those who qualify for the loan forgiveness will be notified in the coming weeks and the relief should be automatic, so no paperwork will be necessary. Senior administration officials said on Wednesday that former students who still have outstanding debt will be refunded for previous payments.
The move comes as the Biden administration is reportedly considering a broader program of student debt relief which may involve the cancelation of $10,000 in student loan debt per borrower limited to individuals earning less than $150,000 in the previous year or married couples filing jointly who earned less than $300,000.
Some senior Democrats have urged Biden to go further and cancel up to $50,000 in debt per borrower but the president has expressed skepticism about his power to clear that amount of debt through executive action.