Costco COVID Vaccine Registration Latest As Stores Prepare for Appointments
Costco is among the major retailers that will be offering COVID-19 vaccinations at select stores as they become available, according to the company website.
The company website currently states that Costco pharmacies are not able to schedule an appointment for a COVID-19 vaccination.
However, as is the case with several retail chains currently offering COVID-19 vaccinations, those eligible to receive a vaccine will likely need to register to book a vaccination appointment at a Costco in their area when the vaccines are available.
Monitor the Costco website for the latest information on how to register to book your COVID-19 vaccination.
In a statement Saturday, the company said: "Costco is firmly committed to helping protect the health and safety of our members and employees, and to serving our communities. Our pharmacies will be administering COVID-19 vaccines as soon as they are available, in accordance with CDC and state guidelines.
"Please do not contact the local Costco pharmacy as they are unable to schedule an appointment or provide current eligibility requirements," the company added.
Costco noted: "The US is prioritizing higher-risk individuals including healthcare workers, adults 65 and older, and other high-risk frontline workers. Availability and eligible priority populations may differ by state.
"To find out about the COVID-19 vaccine availability in your area, and your eligibility, please visit the CDC [U.S. Centers for Disease Control and Prevention] website or your State Department of Health website," the company advised.
Missouri and Washington are among the states that have recently announced that Costco would be joining their efforts to administer COVID-19 vaccinations.
Last Monday, Washington Gov. Jay Inslee announced the launch of the Washington State Vaccine Command and Coordination Center, a statewide public-private partnership between Costco, Starbucks and Microsoft aimed at developing a plan to deliver vaccines "as effectively and efficiently as possible," he noted at a press briefing.
Costco will be responsible for "vaccine delivery by pharmacies," according to a post on Medium shared by the governor's office.
Costco will also be serving as mass vaccination sites in Missouri but vaccine supplies have yet to arrive, Missouri's KCTV reported last week.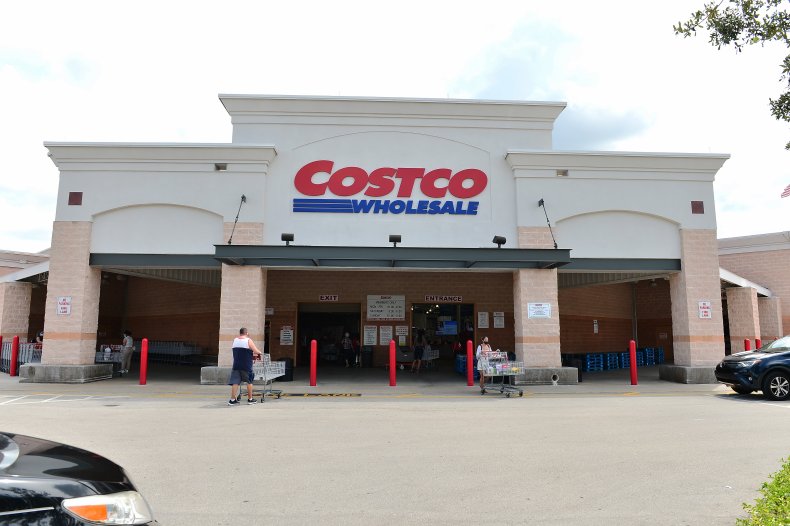 The wider picture
The novel coronavirus has infected more than 100.4 million people, including just over 25.4 million in the U.S., since it was first reported in Wuhan, China.
More than 2.1 million people have died worldwide and more than 55.5 million have recovered as of Wednesday, according to Johns Hopkins University.
The graphic below, produced by Statista, illustrates countries with the highest rate of vaccination.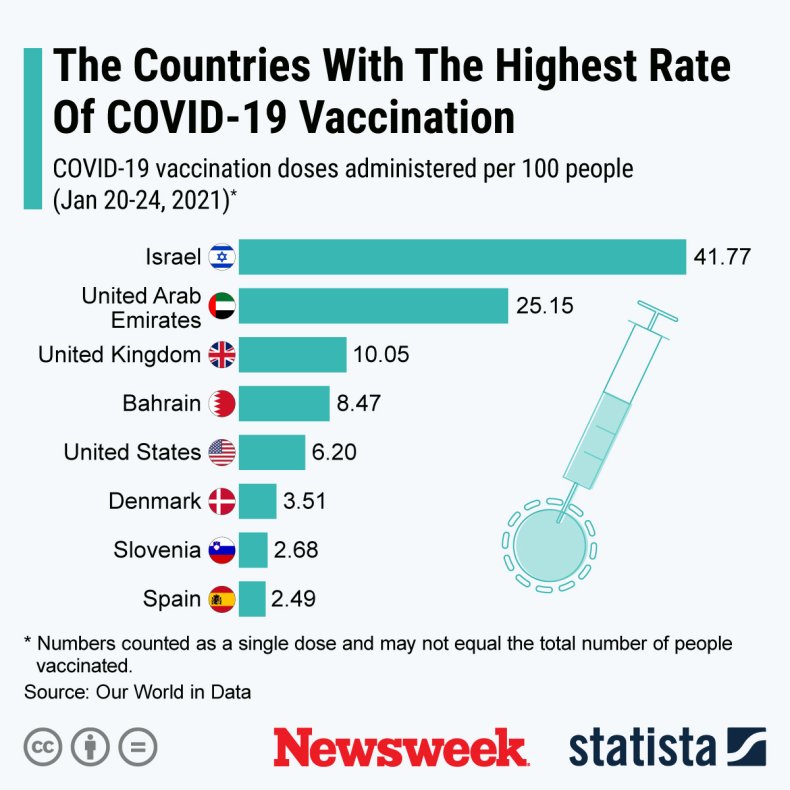 The graphic below, produced by Statista, illustrates the percentage of people around the world who would or would not take a COVID-19 vaccine if it was available.