Rite Aid COVID Vaccine Registration Details and How to Book an Appointment
Rite Aid will join other pharmacy chains in offering COVID-19 vaccinations, free of charge, at select venues across the country.
Although the company is not yet taking appointments, those eligible for the vaccine can register their contact details to be notified when bookings open.
How to register for COVID-19 vaccination at Rite Aid
"You cannot schedule a vaccination appointment directly through Rite Aid at this time, but we will update this page as soon as this changes," the company says on its website.
Those who want to receive the vaccine are advised to provide their email address "to be informed as soon as Rite Aid is taking appointments for vaccine administration."
"When the COVID-19 vaccine becomes available to Rite Aid during Phase 2 distribution, we will offer vaccination to our customers (age 16 and up) in compliance with the CDC's prioritization guidelines for administration. This will include anyone in a critical population who was not vaccinated in Phase 1, as well as the general population.
"Distribution of the vaccine will be accomplished in three phases as outlined by the CDC, targeting the most vulnerable populations first. As more vaccine becomes available, distribution will expand to include more groups and ultimately be available to the entire population," the company said.
Rite Aid COVID-19 vaccines at long-term care facilities
Last Wednesday, the Pennsylvania Department of Human Services (DHS) and the Pennsylvania Department of Health announced a "partnership between the commonwealth and Pennsylvania-based Rite Aid to administer COVID-19 vaccinations to staff and residents of certain long-term care facilities and congregate care settings licensed by DHS."
"The partnership with Rite Aid begins January 27. Clinics will be established where residents and staff of these DHS-licensed facilities can go to obtain vaccine doses at a scheduled time. Vaccinations will take place on-site at facilities where individuals served are not able to travel to a clinic site.
"Vaccinations will not take place at Rite Aid retail pharmacies as part of this partnership for DHS-licensed facilities," the statement added.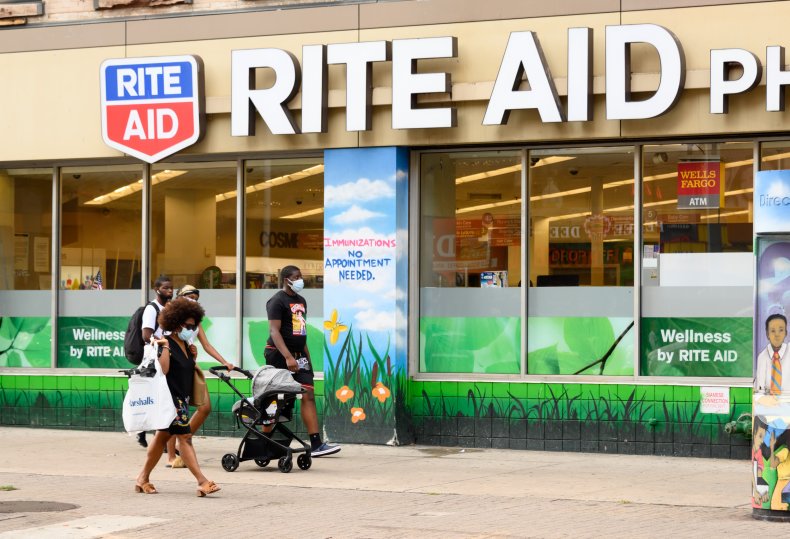 The wider picture
The novel coronavirus has infected more than 99.3 million people, including just over 25.1 million in the U.S., since it was first reported in Wuhan, China.
More than 2.1 million people have died worldwide and more than 54.8 million have recovered as of Monday, according to Johns Hopkins University.
The graphic below, produced by Statista, shows the countries with the highest rate of vaccination.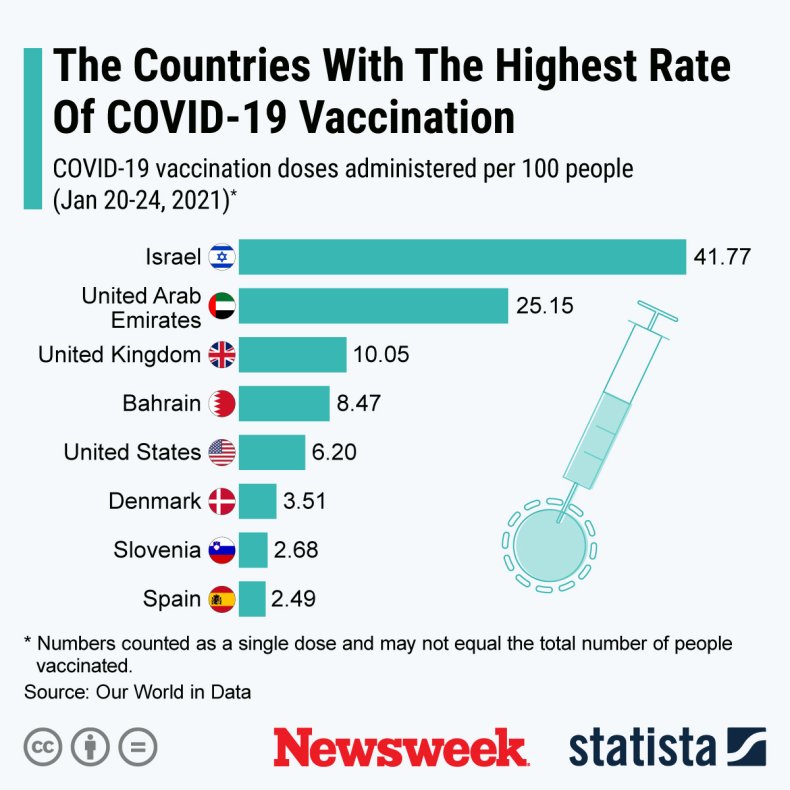 The graphic below, also produced by Statista, illustrates the spread of COVID-19 in the U.S.