Kroger COVID Vaccine Registration Details and How to Book an Appointment
Kroger Health, the health care division of the Kroger supermarket chain, is providing COVID-19 vaccinations nationwide across its 2,200 pharmacies and 220 clinics, the company announced in late December.
Those eligible for COVID-19 vaccination can register to receive it by booking an appointment at the Kroger website.
"Over the last few months, Kroger Health has worked closely with the Department of Health and Human Services and Department of Defense as well as the pharmaceutical companies and other businesses to prepare for vaccine authorization.
"Kroger Health is hiring nearly 1,000 health care personnel, including pharmacy technicians, to support operations and the administration of the COVID-19 vaccine," the company said in the statement at the time.
Colleen Lindholz, Kroger Health's president, noted in the statement: "The size and scale of our health care operation provides us with the unique ability to efficiently facilitate COVID-19 testing and immunize a large portion of the U.S. population, once the authorized vaccines become more widely available."
Dr. Marc Watkins, Kroger Health's chief medical officer, added: "Our most urgent priority throughout this pandemic has been to protect and provide a safe environment for our associates and patients while meeting our societal obligation to provide open stores, e-commerce solutions and an efficiently operating supply chain so that our communities have access to fresh, affordable food, essentials and health care.
"We are strongly encouraging all customers and associates to receive the vaccine to curb the spread of COVID-19 in our communities, and we'll do all we can to ensure they have access as soon as it's available," Watkins added.
How to book COVID-19 vaccinnations at Kroger
Appointments for COVID-19 vaccinations can be booked at the Kroger website.
The locations (including states and Washington, D.C.) where the vaccine is being offered are listed in alphabetical order. The listing also indicates the "current eligibility" criteria for each location and information on quantities available.
Locations where appointments are currently available include a hyperlink to "check appointment availability."
That link opens up a new webpage where users are asked to fill out various details, including the location and pharmacy of their choice, "medical details" and other patient information to "assess the safety and the appropriateness of vaccination," according to the website.
Users will also be asked to fill out a "vaccine consent" form before submitting their appointment request.
Kroger website notes: "Our family of pharmacies has received a limited supply of the COVID-19 vaccine in select areas and our licensed health care professionals are partnering with federal and state agencies to administer the doses in accordance with each jurisdiction's rollout plans.
"This page will be regularly updated with information on vaccine availability and eligibility by state. Please check back often for new locations and updated eligibility criteria.
"The COVID-19 vaccine is not available at Little Clinic locations at this time," the website advises.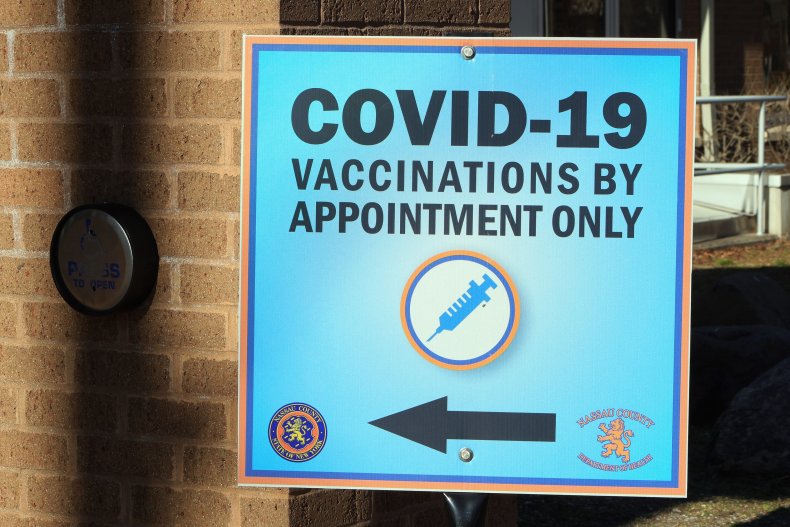 The wider picture
The novel coronavirus has infected more than 97.6 million people, including just over 24.6 million in the U.S., since it was first reported in Wuhan, China.
More than two million people have died worldwide and more than 53.8 million have recovered as of Friday, according to Johns Hopkins University (JHU).
The graphic below, produced by Statista, illustrates countries with the highest rate of COVID-19 vaccination.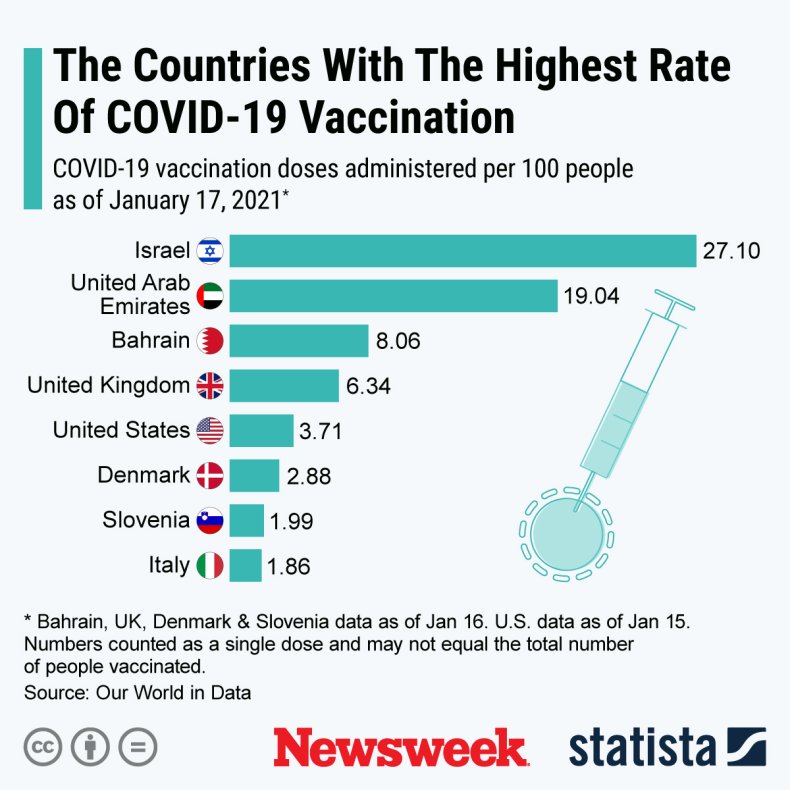 The graphic below, produced by Statista, illustrates the spread of COVID-19 in the U.S.