Majority of Americans Now Willing to Get COVID Vaccine After Months of Skepticism: Study
The majority of people in the US are now willing to get a coronavirus vaccine, after months of skepticism, according to a poll released on Friday. The research, carried out by YouGov, looked at data from almost 24,000 people.
The polling firm found 51 percent of Americans were happy to have the vaccine, in the highest number so far. YouGov has been tracking U.S. attitudes towards the COVID-19 vaccines since July and the last two figures supporting getting the innoculation had been 50 percent and 36 percent.
The World Health Organization has stressed the importance of rigorous checks on the effectiveness and safety of vaccines. Some of the large manufacturers, including Moderna, the BioNTech-Pfizer and AstraZeneca, have published data, showing the side effects have not been serious or long lasting. However, officials in Russia and China have not released public data regarding the safety and efficacy of their candidates.
"Many of us now know someone who has been vaccinated or have at least seen celebrities or politicians getting vaccinated," Professor Gretchen Chapman, a social psychologist at Carnergie Mellon University told Newsweek.
"When smart phone and ride sharing technology was first introduced, many people were reluctant to adopt it right away, but over time it became more normal and more people started using it. Vaccines are similar," she added.
Chapman believes this trend will accelerate under the Biden adminstration because there is likely to be a more unified message from government agencies regarding the pandemic. However, she noted that the WHO named vaccine hesistation as one of the top 10 global health challenges.
The YouGov survey also looked at attitudes in other countries.
In Europe, France was found to be the most opposed to getting a COVID-19 vaccine, with only 46 percent of French people being willing to get inoculated. In France, there is widespread mistrust in the government and people are wary of multinational pharmaceutical companies due to past health scandals, such as the suspension of a hepatitis B vaccine program in schools in 1998 after concerns of a link to cases of multiple sclerosis.
The U.K. was found to be the country where people were most likely to want to get a COVID-19 vaccine, with 81 percent of the respondents saying they would be willing to get inoculated. This figure was an increase of 20 percent since the country was first surveyed last year.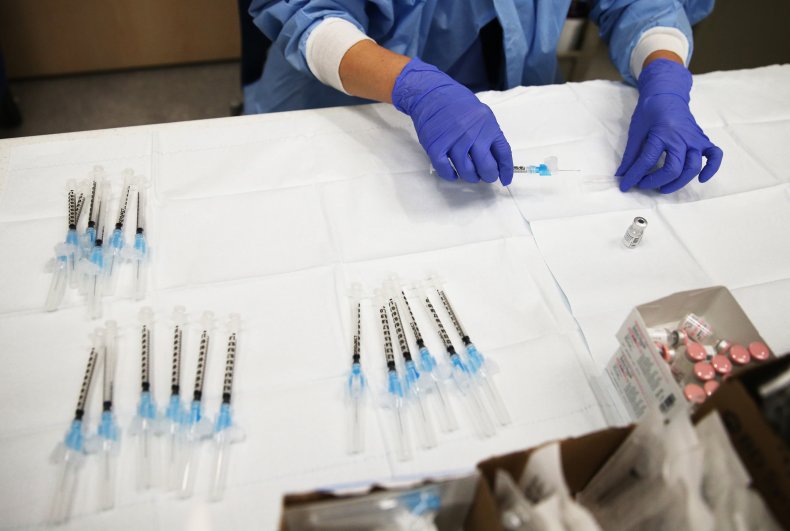 The research found that Europe as a continent is becoming more pro-COVID-19 vaccine in general, but there wasn't as much consistent progress in Asia, the Americas and the Middle East.
Matthew Smith, head of data journalism at YouGov, believes that will change and more people will warm towards the COVID-19 vaccine in other countries.
"We [in a study] showed last week that only a small portion who say they won't take the vaccine are against vaccines in general—rather they're much, much more likely to say they're simply waiting to see if the vaccine is safe," Smith told Newsweek.
"That being the case, we're likely to see attitudes start rising across the world in the coming months as vaccination programmes make more progress and people come to see the vaccines are safe—this will apply as much to the U.S. as anywhere else," he added.
Another YouGov poll released on January 17 revealed that a majority of Americans feel their state is progressing too slowly with distributing COVID-19 vaccines.
There have been nearly 100 million recorded coronavirus infections globally and COVID-19 has killed more than 2.95 million people, according to data from Johns Hopkins University. In the U.S., the virus has killed more than 410,000 people, the highest amount for any country.
The graphics below, provided by Statista, illustrate the state of coronavirus deaths in the U.S. and vaccine rollouts around the world.