Oliver Stone Has Russian COVID Vaccine, Asks Why It's 'Ignored' in the West
Film director Oliver Stone has received the Russian COVID-19 vaccination, despite concerns about its safety for people over the age of 60.
The Platoon director, 74, is currently in Russia filming an upcoming documentary about climate change.
Russia has started the mass rollout of the Sputnik V vaccine against the coronavirus but over 60s are not included after experts warned it could be potentially harmful to people in that age bracket.
"I got a vaccine a few days ago. I don't know if it'll work but I heard good things about the Russian vaccine," Stone told Russia's Channel One state broadcaster, as per the Moscow Times.
"I'm hopeful," he added. "It's a very good vaccine, I don't understand why it's being ignored in the West."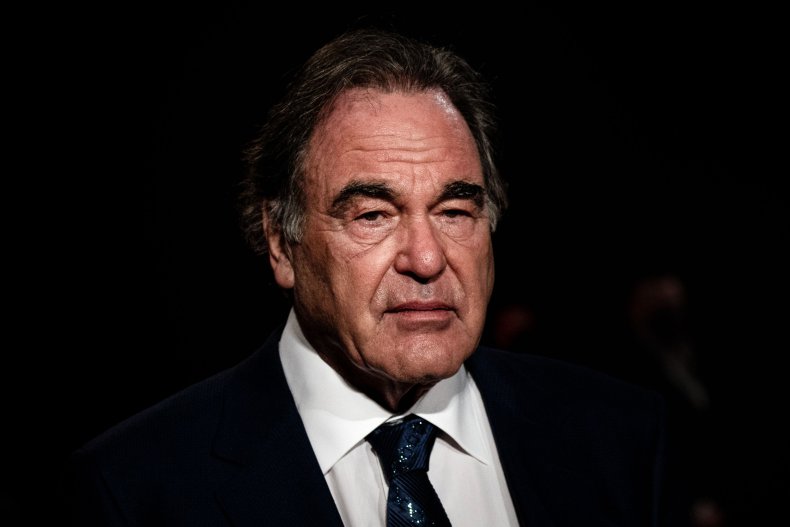 The jab is currently being given to high-risk health and education workers aged 18 to 60.
Around 320,000 doses of Sputnik have so far gone into distribution as part of the country's mass vaccination plan with developers saying there is 91.4 percent efficacy and 100 percent against severe cases (as per Moscow Times).
However, the vaccine has faced doubts from doctors and Russian citizens. According to a survey polled in August by the medical app Spravochnik Vracha (Doctor's Directory) more than half (52 percent) would refuse to take the vaccine and just 25 percent were willing to take it.
Simon Galperin, the head of the Moscow-based League for the Protection of Doctors told Newsweek last week: "The vaccination was supposed to be the easy way to solve this problem of the pandemic. But we don't have enough information about the results of the clinical study. I believe this is the same in Russia and the West."
He added: "Everywhere, we see the numbers of 90 and 95 percent effectiveness of how it can protect people yet we don't see the exact results and the studies that can prove that. People doubt these promises for vaccination."
Russia confirmed some 2.7 million coronavirus infections since the beginning of the pandemic and almost 47,500 deaths.
As of today, (December 15) the country confirmed 26,689 cases of COVID-19 and 577 deaths.
Meanwhile, Vladimir Putin has congratulated Joe Biden on winning the U.S. Election.
The Russian president reached out to president-elect Biden one day after the electoral college confirmed that the former vice president won the 270 electoral votes needed to unseat Donald Trump.