Albertsons COVID Vaccine Registration Details and How to Book an Appointment
As the U.S. COVID-19 vaccine rollout continues, Albertsons, the grocery chain, is also offering vaccinations at a selection of its pharmacies. Those eligible can register to receive a COVID-19 vaccine by booking an appointment at the Albertsons website.
Back in late December, Albertsons' pharmacy teams administered the first doses of the vaccine at a clinic in Alaska.
In a statement at the time, the company said: "Albertsons Cos. is continuing to work closely with public health authorities to target specific priority groups and identify the most logical location for administering vaccines—whether that is the pharmacy's physical location at a grocery store or at a separate community location."
Omer Gajial, senior vice president of Albertsons Companies Pharmacy and Health, said in the statement: "As we turn the page to 2021, we look forward to enabling relief promised by the COVID-19 vaccine. We are providing this critical public health service, with federal and state partnerships, safely through our well-trained pharmacy teams across our stores."
How to book COVID-19 vaccinations at Albertsons
Those eligible can schedule an appointment to receive the vaccine at the Albertsons website.
The company states: "We expect all our pharmacies to receive vaccine supply. Currently, supply is allocated by state and local health departments as well as the federal government. Stores may receive supply that is withheld from the general public in order to fulfill second dose appointments or for specific prioritized recipients specified by the state and local health department.
"If your store currently has no available appointments, please be patient. More will open as additional vaccines become available to us.
"We kindly ask that you avoid calling your local store or pharmacy, as our teams are focused on serving patients. This pulls them away from this important service. You can contact your state and local health department for more information about the plan for COVID-19 vaccination in your area," the company states.
Residents can also opt-in to receive updates on vaccine distribution timing and scheduling, the Albertsons website notes.
Click on the "Sign Up" icon found at the COVID-19 vaccine updates page where you will be asked to provide your name, email, phone number and zip code.
The website advises "Please note: This is not a waiting list for COVID-19 vaccine. Opt-ins are for marketing communications only."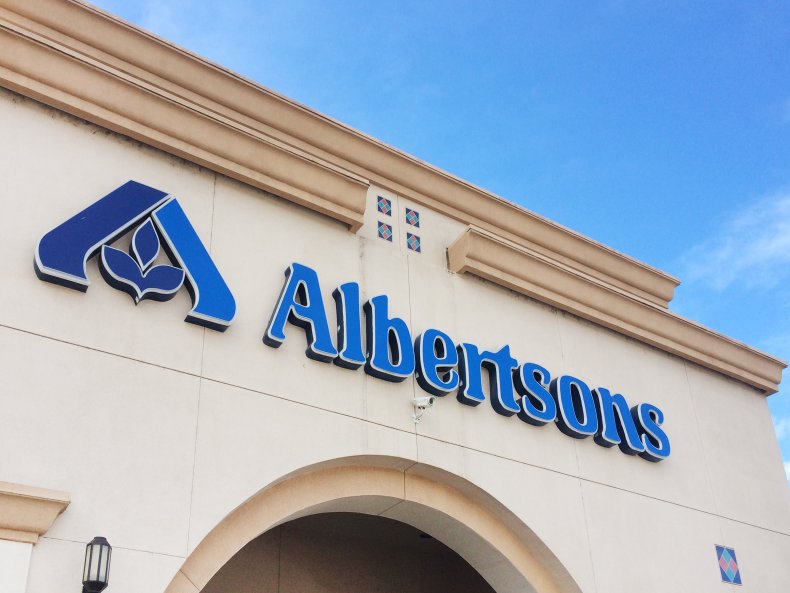 The wider picture
The novel coronavirus has infected more than 101.6 million people, including just over 25.7 million in the U.S., since it was first reported in Wuhan, China.
More than 2.1 million people have died worldwide and more than 56.1 million have recovered as of Friday, according to Johns Hopkins University.
The graphic below, produced by Statista, illustrates countries with the highest rate of COVID-19 vaccination.