Can You Be Evicted During a National Emergency? These Cities and States Are Providing Respite to Renters
Fearing that the national emergency declared by President Donald Trump could become a housing emergency for those who cannot pay their landlords, a number of states and cities in the U.S. have implemented far-reaching measures to give respite to renters.
With jobs at risk, and those staying in work facing wage cuts and furloughs, concerns have been growing about whether there would be a spike in evictions.
On March 18, Trump announced that the Department of Housing and Urban Development [HUD] would suspend all foreclosures and evictions until the end of April for single family homeowners with Federal Housing Administration-insured mortgages for the next 60 days.
It has bought some breathing space for millions of mortgage holders, but the fate of renters remains uncertain. The National Multifamily Housing Council [NMHC], which says there are more than 40 million people in the U.S. who rent, has appealed to apartment owners and landlords to halt evictions for those who are facing a drop in income due to COVID-19.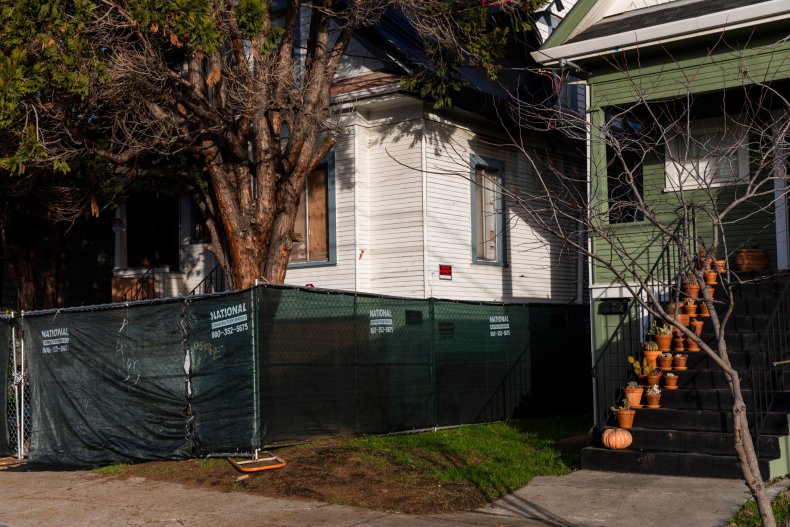 In a statement issued on Sunday, it called for a country-wide pause on evictions for 90 days for those who can prove the pandemic has hurt their wallets. It also said there should be no rent increases for the same period and help should be given to set up payment plans for those struggling to meet the rent.
"These are trying, even desperate times and all of us face grim uncertainty in the days ahead," it said.
Tenants in the biggest cities are the most vulnerable such as in New York where nearly 39 percent of renters may not be able to meet the next month's payment if their paychecks were stopped, according to Brooklyn-based property website Property Nest.
However the city is among those in the U.S. which has taken radical steps in the days after the national emergency declaration to stop eviction rates.
New York Gov. Andrew Cuomo has announced that evictions of commercial and residential tenants would halt for three months.
It followed a plea by owners representing more than 155,000 rental units and the Real Estate Board of New York (REBNY), which said in an open letter that no warrant of eviction should be executed for 90 days.
REBNY chairman James Whelan said: "In crises, New Yorkers pull together. Now is a time for everyone to do their share."
In California following an order by Gov. Gavin Newsom, 29 cities and counties, including Los Angeles and neighboring Santa Monica, have passed eviction bans in the past week, the Orange County Register reported.
Just after the national emergency was declared on March 13, the mayor of San Francisco, London Breed, announced that no evictions could take place over the next 30 days, in a move which could be extended in 30-day increments.
"This moratorium will help people stay stable if they lose income because they get sick, a family member gets sick, or their job is impacted by the economic damage the coronavirus is causing.
"This all part of our larger plan to provide support and resources to everyone in our city who is suffering under the spread of COVID-19," she said in a statement.
In Washington state, which has had the second highest number of COVID-19 deaths in the U.S., behind New York, according to Johns Hopkins University, Gov. Jay Inslee has stopped residential landlords from serving a notice for defaulting on rent for the next 30 day. Seattle mayor, Jenny Durkan, said in a statement: "We cannot let individuals lose their homes or go hungry at this critical time."
Washington DC has also suspended evictions of all tenants and foreclosed homeowners and Florida Gov. Ron DeSantis said he would consider a statewide moratorium pending further information, the Miami Herald reported.
Among other cities that have paused evictions are Newark, New Jersey, Charleston, South Carolina, Detroit, Michigan, Philadelphia, Pennsylvania and Cleveland, Ohio.
There are still a number of states that have not yet implemented a formal eviction moratorium although they may be in the process of doing so, have paused eviction proceedings, or are offering some financial assistance.
These are, according to real estate website Million Acres: Alabama, Alaska, Arizona, Arkansas, Colorado, Georgia, Hawaii, Idaho, Maine, Mississippi, Missouri, Montana, Nebraska, Nevada, New Mexico, North Dakota, Ohio, Oklahoma, Utah, Vermont, West Virginia and Wyoming.
For those struggling with rent, the non-profit The United Way recommends people to talk to their landlord, or tap into the help provided by organizations such as Modest Needs, Housing and Urban Development [HUD] and the Housing Choice Program.
World Health Organization advice for avoiding spread of coronavirus disease (COVID-19)
Hygiene advice
Clean hands frequently with soap and water, or alcohol-based hand rub.
Wash hands after coughing or sneezing; when caring for the sick; before; during and after food preparation; before eating; after using the toilet; when hands are visibly dirty; and after handling animals or waste.
Maintain at least 1 meter (3 feet) distance from anyone who is coughing or sneezing.Avoid touching your hands, nose and mouth. Do not spit in public.
Cover your mouth and nose with a tissue or bent elbow when coughing or sneezing. Discard the tissue immediately and clean your hands.
Medical advice
If you feel unwell (fever, cough, difficulty breathing) seek medical care early and call local health authorities in advance.
Stay up to date on COVID-19 developments issued by health authorities and follow their guidance.
Mask usage
Healthy individuals only need to wear a mask if taking care of a sick person.
Wear a mask if you are coughing or sneezing. Masks are effective when used in combination with frequent hand cleaning.
Do not touch the mask while wearing it. Clean hands if you touch the mask.
Learn how to properly put on, remove and dispose of masks. Clean hands after disposing of the mask.
Do not reuse single-use masks.