North Carolina Teacher Becomes 8th Killed by COVID Since School Year Began
A teacher in Stanly County, North Carolina, has died following COVID-19 infection, joining seven other teachers who have previously died from the virus since the school year began.
Julie Davis, a third-grade teacher at Norwood Elementary School, "died two weeks after the school announced a student tested positive," according to a tweet by local reporter Genevieve Curtis.
The Stanly County Schools district notified parents that a Norwood Elementary third-grade teacher died but did not say how she died.
"Her [Davis'] friends says she has died of COVID-19," said on Twitter.
Stanly County Interim Superintendent Vicki Calvert said: "I can tell you that she [Davis] self-quarantined when she began to experience symptoms. After we received confirmation of a positive result, our school nurses worked with our health department."
"Based on the information given to us by the health department, Mrs. Davis did not contract the virus from the school," Calvert said.
Once Davis tested positive for the virus, the district contacted anyone who may have been in close contact with the teacher.
In the last two weeks, a student and staff member tested positive for the virus, after which some third-grade students and staff were told to quarantine, according to school district leaders.
"On Sept 18th the district notified parents that a student at Norwood tested positive for COVID-19," Curtis said on Twitter.
The district moved third-grade students at Norwood Elementary School to remote learning after contact with a staff member who had COVID-19.
No other students or members of staff who were quarantined tested positive for the virus, according to the school.
"During her two years in service to the students of Norwood Elementary School, Mrs. Davis earned a well-deserved reputation as an inspirational teacher who was always seeking ways to support every student so that they were able to fulfill their potential. She implemented creative ways of teaching and her high standards and expectations motivating others to achieve their best," the school said in a post on its official Facebook page.
Newsweek has contacted Norwood Elementary School and the Stanly County Health Department for comment.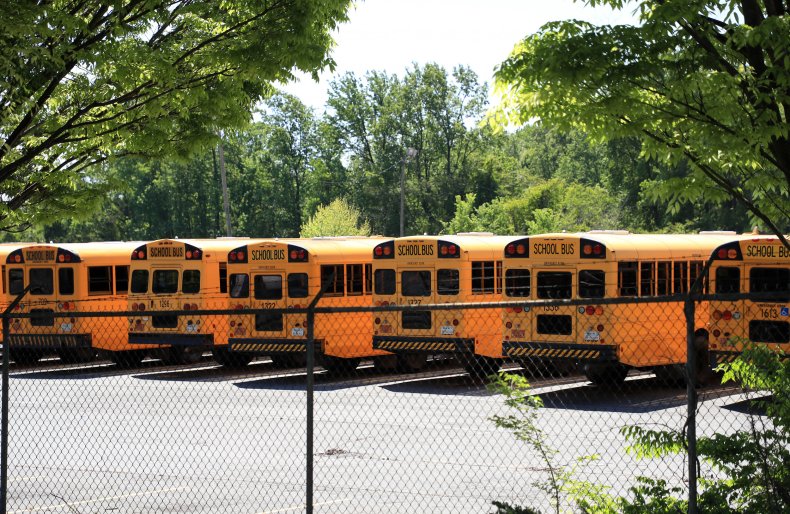 Stanly County has reported 2,085 cases and 56 deaths, according to the latest report Sunday by the North Carolina Department of Health and Human Services.
Confirmed cases in North Carolina are approaching nearly 217,500, with 3,634 deaths, according to the latest report Monday by Johns Hopkins University (JHU).
Average daily new cases in the state were on a downward trend in the recent two-week period from September 21 to October 4 and have been declining since mid-July, when the average count peaked at 2,029 on July 14, according to data compiled by JHU.
The wider picture
The novel coronavirus has infected more than 35.2 million people across the globe since it was first reported in Wuhan, China, including over 7.4 million in the U.S. More than a million have died following infection, while more than 24.5 million have reportedly recovered as of Monday, according to JHU.
The graphic below, provided by Statista, illustrates countries with the most COVID-19 cases.