Coronavirus Self-Isolation Leads to Huge Increase In Live TV Ratings as Viewers Stay Inside
As a result of the coronavirus pandemic in the U.S. forcing people to spend more time at home, network television ratings have been on the rise. This has happened despite the fact that many shows have had to change their standard production formats. Many programs that have traditionally been taped before a live audience are now going relatively solo.
Ellen's Game of Games, the NBC family game show starring Ellen DeGeneres, received its highest ratings in over a year on Tuesday bringing in over 5.5 million viewers. That was a 44 percent rise over the previous week's installment with a 36 percent increase in overall viewership.
Singing competition show The Voice jumped up 38 percent on Monday with a total of 9.67 million viewers, becoming the most-watched episode of the program in a year.
ABC's sitcom The Conners drew 6.58 million viewers, bringing the Roseanne reboot its highest ratings since November 2019.
Newsweek reached out to ratings firm Nielsen Global Media for comment but did not receive a response in time for publication.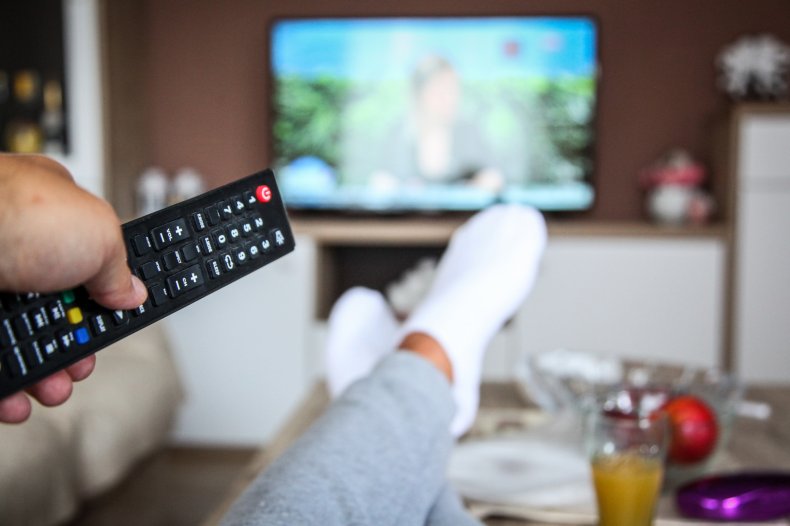 Perhaps to take advantage of this increase in ratings, Conan will return from its coronavirus-induced hiatus on March 30. The show will be presented without the usual studio audience and recorded via an iPhone. Guests will be interviewed through video chat.
"The quality of my work will not go down because technically that's not possible," O'Brien said in a Wednesday statement.
Rosie O'Donnell, whose last talk show ended in 2012, is expected to resurrect her program for one night only on Sunday as a fundraiser for The Actors Fund. Guests are scheduled to include Morgan Freeman, Kristin Chenoweth, Billy Porter and others who will appear via remote video. Proceeds will benefit performers who have been unemployed because of coronavirus-caused theater closures.
"Everybody who knows me knows the Broadway has been one of the brightest lights in my life since the time I was a little girl," O'Donnell said in a statement. "After all Broadway has given to the world, now—in this time of tremendous need—it's our turn to give something back."
Movie theaters have also been closed during the pandemic with major chains like Regal and AMC closing down their locations across the country. In response, movie studios are releasing theatrical movies to video on demand platforms earlier than originally planned.
The Hunt, an action-thriller which was released theatrically on Sunday, is expected to be available to rent from home as early as Friday. Leigh Whannell's reimagining of The Invisible Man is also expected to become available to view at home at the same time.
"Rather than delaying these films or releasing them into a challenged distribution landscape, we wanted to provide an option for people to view these titles in the home that is both accessible and affordable," said NBCUniversal CEO Jeff Shell in a Monday statement. "We hope and believe that people will still go the movies in theaters where available, but we understand that for people in different areas of the world that is increasingly becoming less possible."