Cases of coronavirus continue to skyrocket across the United States, but the ongoing pandemic isn't enough to stop the party for some social media influencers. Several YouTube stars—including Larray, Nikita Dragun and others—are being criticized after they attended a rager in California, where more than 460,000 people have tested positive for COVID-19.
On July 21, beauty influencer Dragun threw Larray a birthday party at Los Angeles' famous Hype House—a mansion established by the creative content collective of the same name that serves as a hub for TikTok, YouTube and Instagram influencers to promote each other's platforms and personal brands. A number of Larray's notable social media friends, like Tana Mongeau and James Charles, were seen in videos and photos at the soiree, and while some people were captured entering and exiting the building wearing facial coverings, the scene inside was the opposite.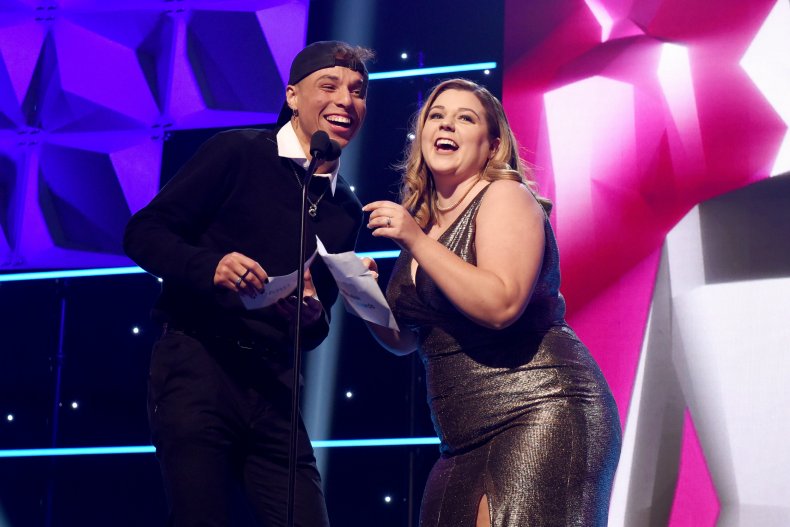 The disregard for coronavirus precautions has compromised the health of some influencers, according to comedian Elijah Daniel, also known as rapper Lil Phag. In a tweet on Tuesday, Daniel issued a warning to friends and followers of social media influencers who have been spotted at parties recently.
"A lot of influencers have been confirmed to me testing positive for COVID-19 after the influencer parties, like a LOT. And they aren't saying anything & aren't warning people they came in contact with after. If you attended, get tested. yall caused an outbreak. Thanks!" Daniel wrote.
Daniel did not elaborate at to which specific party he was referring to, and he refrained from naming individuals who allegedly tested positive for coronavirus. However, in an email to Newsweek, the YouTuber said that he felt it was necessary to spread the word to others who may have been in contact with partygoers.
"I posted that early this morning as a warning to those influencers, and anyone affiliated with these influencers that they may be at risk, or carrying without [knowing] after several people contacted [me] saying they believe they contracted the virus," Daniel said. "Some attendees even alerted those who threw the parties, and were ignored. After that I received confirmation of several large influencers who have tested positive (both prior and after to the parties) and kept it quiet, yet continued to go out, and/or didn't alert anyone they were in contact with after. The blatant disregard for public health is disappointing and disgusting to say the least."
Several fans have bombarded partygoers with criticism for hanging out in large groups and partying without wearing facial coverings during the pandemic, while there were other influencers who ridiculed partygoers for using their influence irresponsibly.
"If your favorite influencers are at huge house parties during a pandemic (& are dumb enough to post it on social media)... They are bad influences. Unfollow them," YouTuber Tyler Oakley wrote on Twitter on July 22, adding, "hi @jamescharles @NikitaDragun @tanamongeau @larrayxo @charlidamelio @dixiedamelio & any others who have been partying in large groups - please consider social distancing, mask wearing, & using your huge platforms to encourage responsibility during a worldwide pandemic."
Since then, Mongeau, Charles and various other partygoers have issued apologies for their negligence. Larray responded directly to Oakley's tweet, writing, "I understand 100% where ur coming from & it was a dumb thing to do. I will do better & will actually take this s**t seriously. Appreciate you Tyler much love."
Larray and Dragun did not respond to Newsweek's request for comment in time for publication.