Russia Coronavirus Cases Now Third Highest in the World After Infections Surge By Over 11,000 in 24 Hours
Cases of the novel coronavirus in Russia increased by 11,656 in 24 hours on Monday, bringing its total confirmed cases to 221,344, including 2,009 deaths, according to the latest figures from Johns Hopkins University. The latest spike in cases came a day before the country was due to begin easing some lockdown restrictions.
Russia has the third-highest number of confirmed cases in the world, after the U.S. and Spain. The country now has more confirmed cases than Italy, which previously had the highest number of cases and fatalities outside China, where the virus was first reported.
More than half of the country's cases and deaths are in Moscow. The capital reported 6,169 new cases on Monday, bringing the city's total to 115,909, including 1,124 deaths, according to figures published on the website of Mayor Sergei Sobyanin.
On Sunday, there were reportedly 18 percent more deaths in April this year than in the same month last year, according to official data published on Sunday.
Government officials have claimed the country's relatively low death toll, compared to its total cases, is down to its robust virus testing. The country has reportedly conducted 5.6 million tests, according to Rospotrebnadzor, the country's federal service for surveillance on consumer rights protection and human well being.
Russian President Vladimir Putin is due to deliver an update on the status of the outbreak in the country at a meeting later on Monday. Last week, he showed support for the three-stage plan of easing restrictions from May 12.
The first stage will allow residents to go for walks and exercise on the street, while the second stage would see educational establishments and some service sector businesses resume operations. The third stage would see the reopening of recreational facilities including parks and squares, the head of Rospotrebnadzor, Anna Popova, confirmed last week.
Putin noted that local governments will decide on how to proceed with the easing of measures in their respective regions. But he warned against rushing the lifting of restrictions, which could undo any progress made so far.
Moscow's lockdown has been extended until May 31 but from May 12, the city's manufacturing, industrial and construction sectors are expected to begin resuming operations. The decision to open government service centers in Moscow is expected to be made in a week, the mayor's office confirmed on Friday.
From May 12, Moscow residents will be required to wear face masks and gloves in all public areas and on public transport, Sobyanin confirmed last week. The mask and gloves requirement will also apply from May 12 in St. Petersburg (the second largest city in Russia after Moscow), where the lockdown has also been extended to May 31, The Moscow Times reports.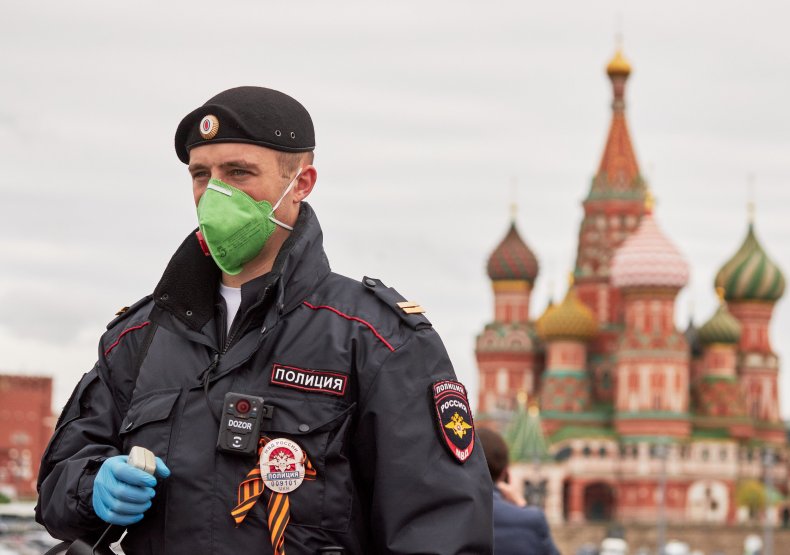 "As we allow a large number of people to go back to work, we understand that they will start using public transport, so the number of people in close proximity will grow. We must compensate for this somehow. This is why we are introducing additional rules and stricter requirements for the metro, including masks and gloves in public transport," Sobyanin said.
Last week Sobyanin admitted that over 300,000 people in Moscow have been infected, more than three times the official figure at the time. There were reportedly a number of false-negative results due to late-stage testing and that many people were asymptomatic or suffered only mild cases, according to Moscow's health department.
"Obviously, there are even more really sick people in the city. According to screening studies, they are in the region of 2 to 2.5 percent of the total population of Moscow, in terms of numbers it is about 300,000," Sobyanin told Russia 24.
Moscow and other Russian regions have entered their seventh week in lockdown. Moscow residents are required to remain at home, going outside only for certain activities such as buying food and medicine. They must have a digital permit to be able to travel anywhere by public or private transport.
The novel coronavirus, which was first reported in Wuhan, China, has infected more than 4.1 million people across at least 187 countries and regions. Over 1.4 million have reportedly recovered from infection, while over 283,300 have died, as of Monday, according to the latest figures from Johns Hopkins University.
The graphic below, provided by Statista, illustrates countries with the most confirmed COVID-19 cases.