Iowa Teacher Dies With COVID As at Least a Dozen Killed Since School Year Began
A teacher in Iowa, where new coronavirus cases have been rising sharply since late October, has died following COVID-19 infection. At least 12 teachers have died after contracting the virus since the start of the school year.
Jason Englert, a teacher from the Belmond-Klemme Community School District, died three days after testing positive for the virus, according to this family. The 38-year-old was found dead in his home on November 8.
The teacher developed a slight headache after he tested positive. An official cause of death has yet to be determined, according to Englert's family, who wonder if the virus may have caused a heart attack or stroke.
Englert's diagnosis was confirmed during a period of mass testing conducted by the district last week in Wright County, which is among the counties hardest-hit by the outbreak. The county has at least 957 confirmed cases, according to the latest report Thursday by the Iowa Department of Public Health.
Total confirmed cases in Iowa have surpassed 170,300, with 1,927 total reported deaths, as of Thursday, according to data compiled by Johns Hopkins University.
In the past week, Iowa reported the third-highest number of cases per capita in the country, after North and South Dakota, according to the U.S. Centers for Disease Control and Prevention (CDC).
The seven-day moving average of daily new cases in Iowa reached a new record of 4,550 on Wednesday, the highest it has been since the outbreak began. The average count remained flat since March before rising on a sharp incline from late October, according to data compiled by Johns Hopkins.
A string of other teachers in the country have died following COVID-19 infection since the school year began.
Last month, Choua Lee Yang, a 53-year-old educator in Minnesota, died after battling infection for a month. Yang was the principal of the Prairie Seeds Academy in Brooklyn Park, which she co-founded with her husband nearly 20 years ago.
Also in October, Laurie Cochran, a 50-year-old fourth grade teacher at Kaiser Elementary School in Oklahoma City, died around 10 days after she tested positive. She spent a week on a ventilator.
Earlier in October, Leo Lugo, a 57-year-old special education teacher at Chaparral High School in New Mexico, died at the hospital after being placed on a ventilator following COVID-19 infection.
In late September, Margie Kidd, a 71-year-old first grade teacher at Ridgeland Elementary School in South Carolina's Jasper County, due to COVID-19 complications, Jasper County Coroner Martin Sauls confirmed at the time.
Kidd's daughter Essa Jackson told the Jasper County Sun Times: "She [Kidd] started having COVID-19 symptoms by her second week at work, including cough, headache, fever and shortness of breath. She went to the hospital and was released the next day, but was told she tested positive for COVID-19."
At least eight other educators across the country have died due to COVID-19 infection since the school year began.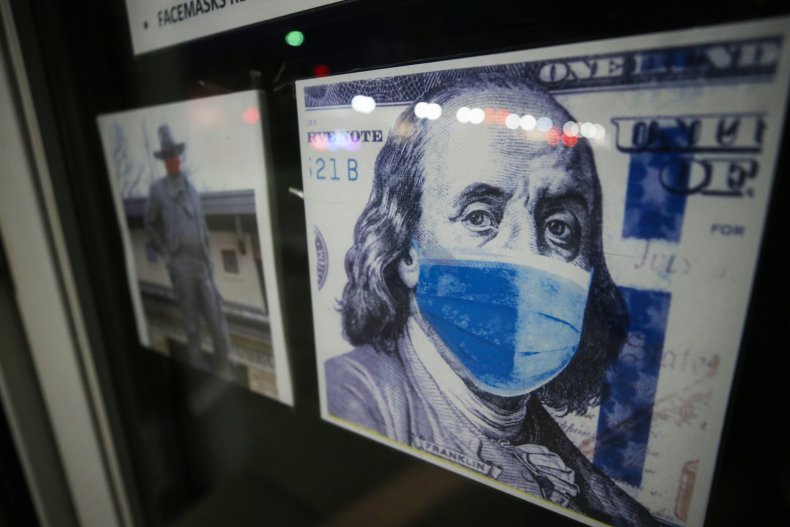 COVID-19 deaths among teachers since school year began
2 in South Carolina
2 in Mississippi
2 in Oklahoma
1 in North Carolina
1 in Wisconsin
1 in Iowa
1 in Minnesota
1 in Missouri
1 in New Mexico
The wider picture
The novel coronavirus has infected more than 52.2 million people since it was first reported in Wuhan, China.
Globally, more than 1.2 million have died while more than 34 million have recovered as of Thursday, according to Johns Hopkins.
The graphic below, produced by Statista, the number of U.S. COVID-19 hospitalizations reported from March to November.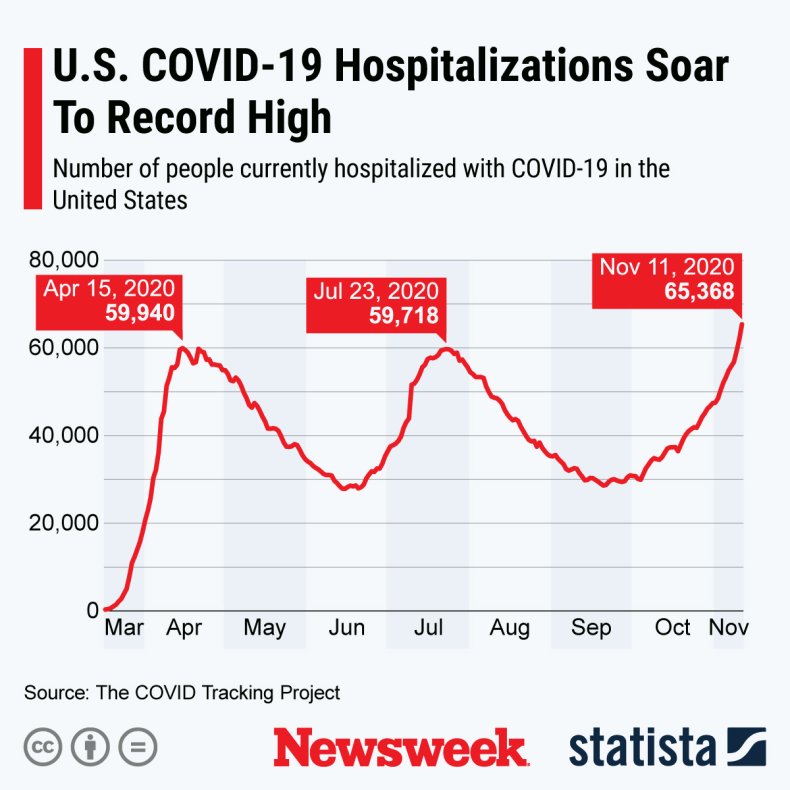 The graphic below, also provided by Statista, shows the countries with the most COVID-19 cases across the globe.