Coronavirus Will Hit Airlines Harder Than 9/11, Says British Airways Boss, Who Warns Staff of 'Crisis Like No Other We Have Known'
British Airways' chief executive has issued a dire prediction for the aviation industry, telling his staff jobs at the airline will be cut, routes suspended and planes grounded due to the coronavirus pandemic.
In a transcript of a video message entitled "the survival of British Airways," which has been seen by a number of media outlets, Alex Cruz urged his staff "not to underestimate the seriousness of this for our company."
"Some of us have worked in aviation through the global financial crisis, the SARS outbreak and 9/11. What is happening right now as a result of COVID-19 is more serious than any of these events. It is a crisis of global proportions like no other we have known," he said in the internal memo.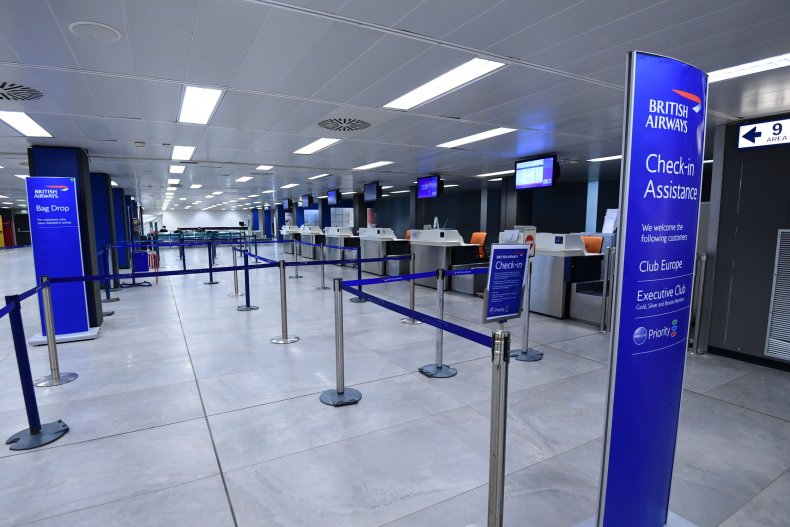 Cruz believed that BA was more "financially resilient" than ever before and had a robust balance sheet, but was "under immense pressure" and said it would be "suspending routes and will be parking aircraft in a way that we have never had to do before."
He said there would be talks with trade unions but that there would be job losses, "perhaps for a short period, perhaps longer term." Regarding the memo, a BA spokesperson told Newsweek: "A message went out but we will not share any further details."
The Financial Times reported that the airline sector faces a hit of at least $100 billion due to the pandemic, amid canceled flights, and slumping passenger demand. President Donald Trump's decision to ban non-U.S. passengers from Europe's Schengen nations has added to the woe.
BA's parent company, International Airlines Group (IAG), owns Madrid-based Iberia, which has also been hit hard after a state of emergency was declared in Spain.
Meanwhile, the Association of Passenger Rights Advocates (APRA) insisted that airlines still needed to provide care to those left stranded due to grounded planes.
It warned that the pandemic would accelerate competition within the airline industry, to the detriment of smaller airlines, leading to higher prices and "leaving passengers even more vulnerable."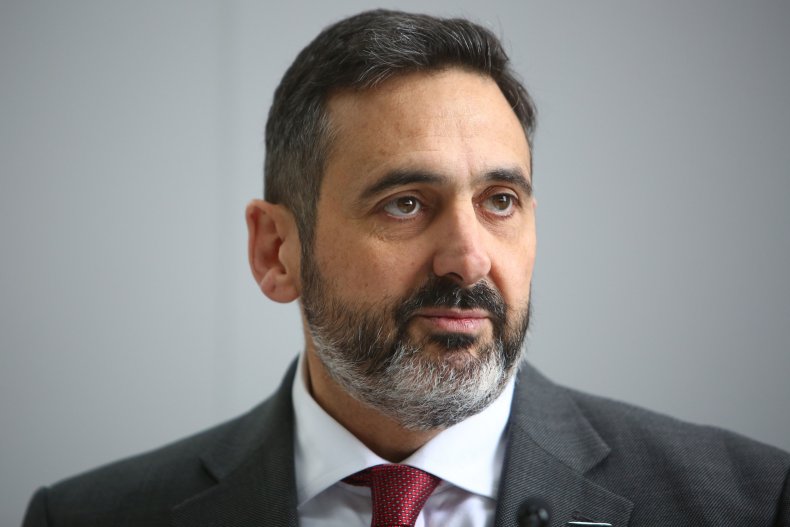 In a statement to Newsweek, APRA President Adeline Noorderhaven said its members have already started refusing coronavirus-related flight passenger compensation claims and the crisis "has spun beyond reasonable control for the airlines and should be categorized as extraordinary.
"By assessing claims on a case-by-case basis, we help the passenger whilst at the same time keeping the workload of the airlines manageable.
"We must not forget that the passenger is and should remain the focal point. We will keep working closely with the EU Institutions and trust they will deal with this crisis adequately," Noorderhaven said.
The graph below from Statista shows the number of confirmed cases of COVID-19 worldwide, as of March 13, 2020.