Corporate Heavyweights Come Out Against Voting-Restriction Measures by Georgia GOP
Large corporations, including Coca-Cola, Delta Airlines and Aflac, came out to stand up against voting restrictions measures by Georgia's Republican Party.
"Voting is a foundational right in America, and we will continue to work to advance voting rights and access in Georgia and across the country," Coca-Cola said in a statement reported by CNBC Sunday. "We support efforts by the Metro Atlanta Chamber and the Georgia Chamber of Commerce to help facilitate a balanced approach to the election bills that have been introduced in the Georgia Legislature this session."
"The ultimate goal should be fair, secure elections where access to voting is broad-based and inclusive," Coca-Cola's statement continued.
Aflac shared Coca-Cola's sentiments, saying "the right to vote in national, state and local elections is the cornerstone of democracy."
"We need to join together to ensure accessible and secure voting while preserving election integrity and transparency," Aflac told CNBC. "As this important issue is debated in Georgia and statehouses across the nation, we expect that fairness and integrity will be the ongoing basis for discussion."
Delta, Home Depot and UPS have also issued statements supporting voting rights in Georgia and across the U.S.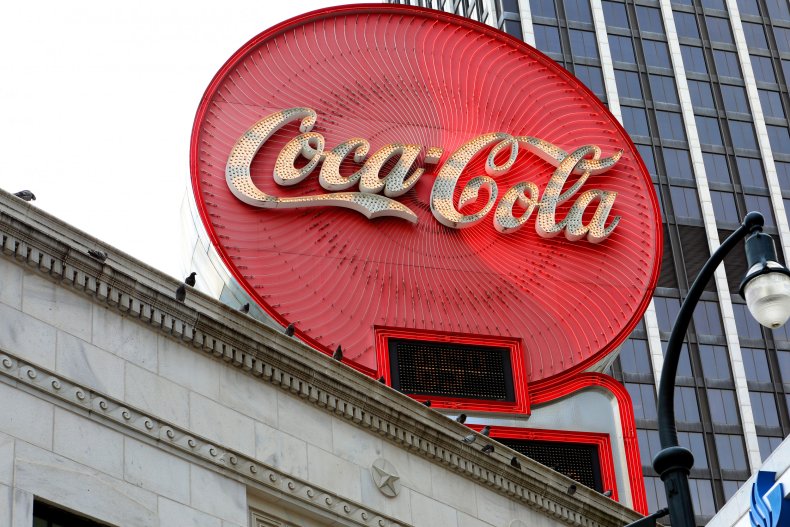 The statements from the corporations came after civil rights and activist groups— including Black Voters Matter, the New Georgia Project Action Fund, and the Georgia NAACP—called on major Georgia-based corporations on Friday to publicly speak out against voting restrictions proposed by the state's GOP and stop donating money to the Republican legislators sponsoring the bills.
The groups focused on six of the largest companies in Georgia, which include Aflac, Coca-Cola, Delta Airlines, Home Depot, Southern Company and UPS. All six companies belong to the Georgia Chamber of Commerce.
The Georgia Chamber previously shared in a February 5 statement the importance of voting rights, saying it's "one of the most sacred rights of a U.S. citizen." The Georgia Chamber, however, didn't voice opposition against any specific legislation at the time.
The Georgia Chamber said it has "expressed concern and opposition to provisions found in both HB 531 and SB 241 that restrict or diminish voter access," and "continues to engage in a bipartisan manner with leaders of the General Assembly on bills that would impact voting rights in our state."
"As these two omnibus bills move through the legislative process, we will continue to work on ensuring both accessibility and security within our voting system," the Georgia Chamber added.
Earlier this month, Georgia's State House passed election reform bills, HB 531 and SB 241. The Georgia State Senate began debating the legislation last week.
Voting rights advocates argue the bills amount to significant voter suppression rather than reform. The legislation would limit early voting and require additional documentation to receive absentee ballots, among other changes.
The bills came after Georgia saw a record number of voter turnout during the November general election and January runoff election that led to Republicans losing the presidential and U.S. Senate races.
The GOP effort is one of many across the country following Democrats taking control of the White House and Senate in the 2020 election.
Georgia Lieutenant Governor Geoff Duncan, a Republican, criticized these GOP-led efforts in his state and across the U.S. during a Sunday appearance on NBC News' Meet the Press.
"Republicans don't need election reform to win, we need leadership," Duncan said.
Newsweek reached out to Georgia's Chamber of Commerce, but didn't hear back in time for publication.