Cory Booker, Chuck Schumer and Ron Wyden to File Bill Ending Federal Marijuana Prohibition
Senate Majority Leader Chuck Schumer (D-N.Y.), Sen. Cory Booker (D-N.J.) and Sen. Ron Wyden (D-Ore.) issued a joint statement announcing plans to federally decriminalize marijuana on Monday.
The senators, who have all previously introduced marijuana reform bills, said they hope to draft legislation aimed at ending the federal prohibition soon. Although President Joe Biden has indicated that he would support decriminalization of marijuana, it is not clear if he would sign legislation for cannabis legalization. The statement from the senators focused on the current laws leading to racial inequities in the criminal justice system, an issue that the president has repeatedly vowed to tackle.
"The War on Drugs has been a war on people—particularly people of color," the senators wrote. "Ending the federal marijuana prohibition is necessary to right the wrongs of this failed war and end decades of harm inflicted on communities of color across the country ... We are committed to working together to put forward and advance comprehensive cannabis reform legislation that will not only turn the page on this sad chapter in American history, but also undo the devastating consequences of these discriminatory policies."
"The Senate will make consideration of these reforms a priority," they continued. "In the early part of this year, we will release a unified discussion draft on comprehensive reform to ensure restorative justice, protect public health and implement responsible taxes and regulation. Getting input from stakeholder groups will be an important part of developing this critical legislation."
Wyden is the incoming chairman of the Senate Committee on Finance, which released the statement. Although details of the upcoming bill are unclear because it is yet to be drafted, the committee is likely working on the legislation because a key aspect of any reform would be tax provisions, in addition to the possible removal of federal criminal penalties.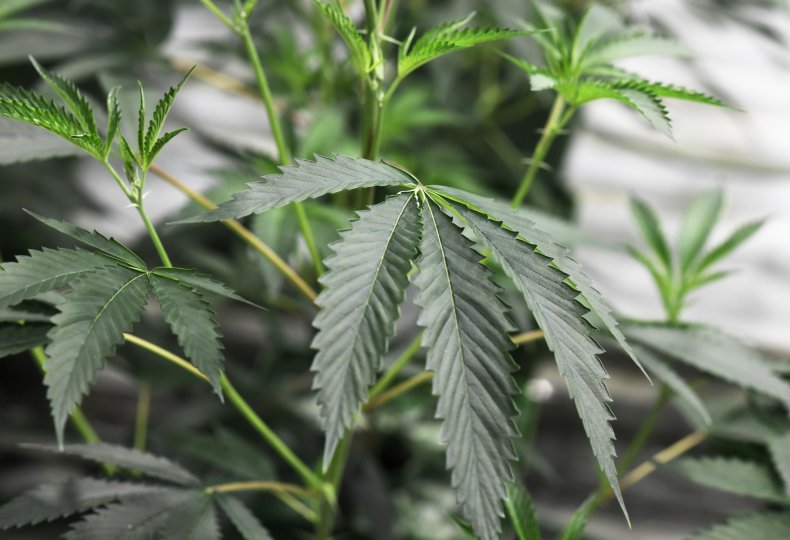 Federal marijuana laws have remained unaltered despite what appears to be widespread approval for cannabis reform by the public. A Gallup poll released in November indicated that 68 percent of Americans want marijuana to be legalized.
Reform has increasingly happened at the state level. Medical use is allowed in 35 states plus Washington, D.C, while 15 states have fully legalized it for any use including recreational.
Last year, the House passed the MORE Act, which would have decriminalized the drug federally and expunged the criminal records of those with cannabis convictions. The bill hit a Republican Senate roadblock in the form of Sen. Mitch McConnell (R-Ky.), the current minority leader who at the time controlled the upper chamber's agenda as majority leader. Vice President Kamala Harris, then a senator, was a lead sponsor of the bill, with co-sponsors including Wyden and Booker.
Justin Strekal, political director at the National Organization for the Reform of Marijuana Laws, celebrated the new statement from the Democratic senators while blasting McConnell for his past moves to block efforts at reform.
"After years of marijuana policy reform being neglected and mocked by [Senate Minority Leader Mitch McConnell (R-KY)] it is heartening to see these Senate leaders working together to repeal the senseless and cruel policy of marijuana prohibition," Strekal tweeted.
Newsweek reached out to the White House for comment.