Costa Rica's Supreme Court Orders End to Gay Marriage Ban Within 18 Months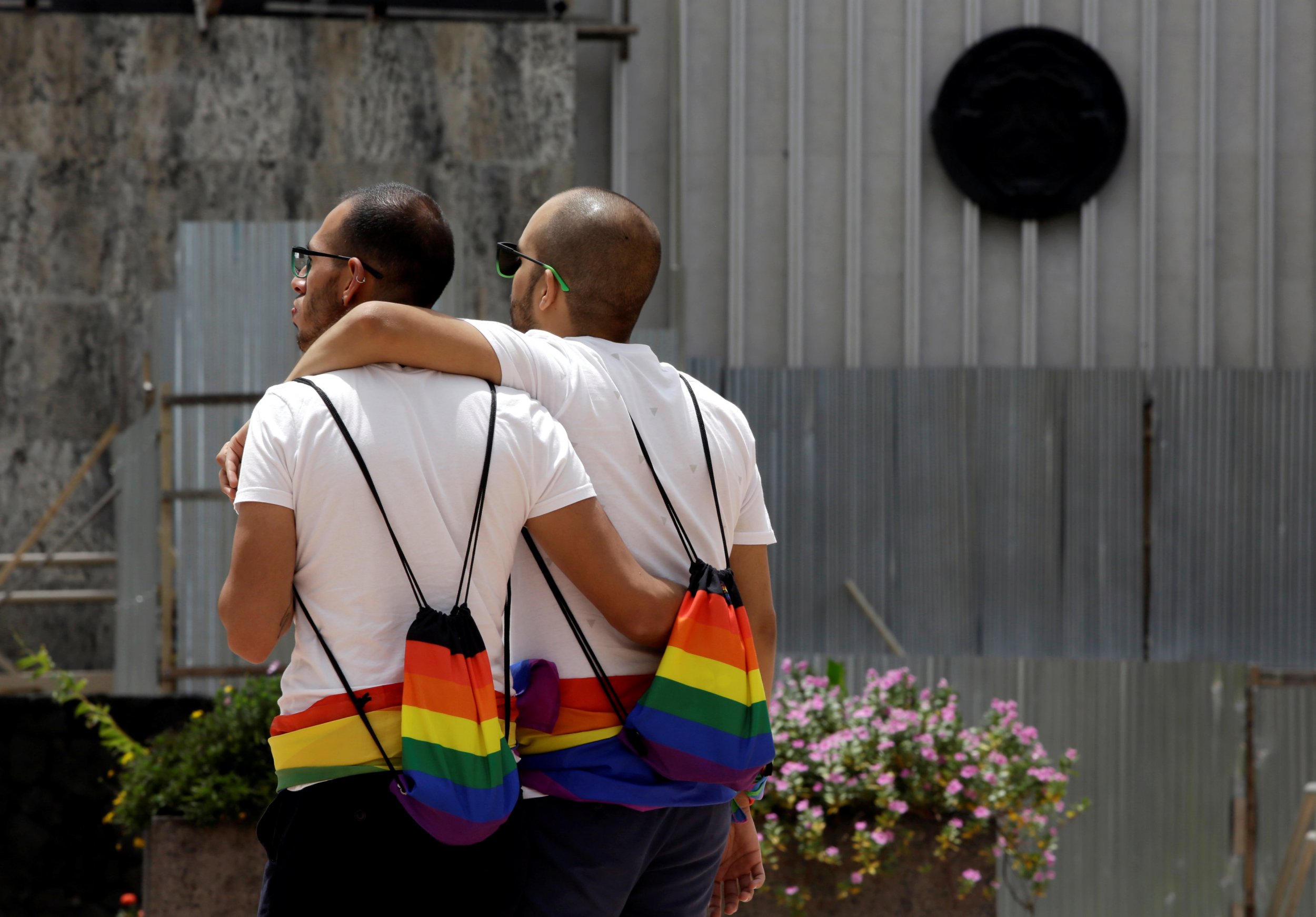 Costa Rica's supreme court ruled this week that existing bans on same-sex marriage were unconstitutional and discriminatory, giving lawmakers 18 months to amend the law.
Welcoming the decision, the Central American country's President Carlos Alvarado posted to Twitter, saying, "We continue to deploy actions that guarantee no person will face discrimination for their sexual orientation or gender identity, and that the state's protection be given to all families under equal conditions."
Following the Wednesday-night decision, Supreme Court judge Fernando Castillo said that any bans on gay marriage would end after a maximum period of 18 months, regardless of what legislators decided to do, the BBC reported. Lawmakers can effect the changes more quickly if they choose to do so.
Enrique Sanchez, the country's first openly gay member of the legislature, voiced doubts that lawmakers would be able to agree on a new law within the allotted time period.
"What I see happening is that the norm [the gay-marriage ban] will simply be declared unconstitutional in 18 months' time," Sanchez said, according to German broadcaster Deutsche Welle.
The country's legislature has 57 seats, 14 of which are held by evangelical Christians who will likely oppose the court's ruling, the BBC reported.
The top court's decision came following a January ruling by the Inter-American Human Rights Court, which supported same-sex marriage. Any nation that has signed the American Convention on Human Rights is subject to the court's rulings. Currently, 23 nations are active parties to the charter, and many of them already recognize same-sex marriage or civil unions, with Cuba becoming the most recent to do so, in July.
Alvarado, a former rock singer and novelist, became Costa Rica's president after an April runoff. LGBTQ rights became an important issue in the election; Alvarado's opponent Fabricio Alvarado, an evangelical pastor, promised to refuse to comply with the Inter-American Human Rights court's ruling.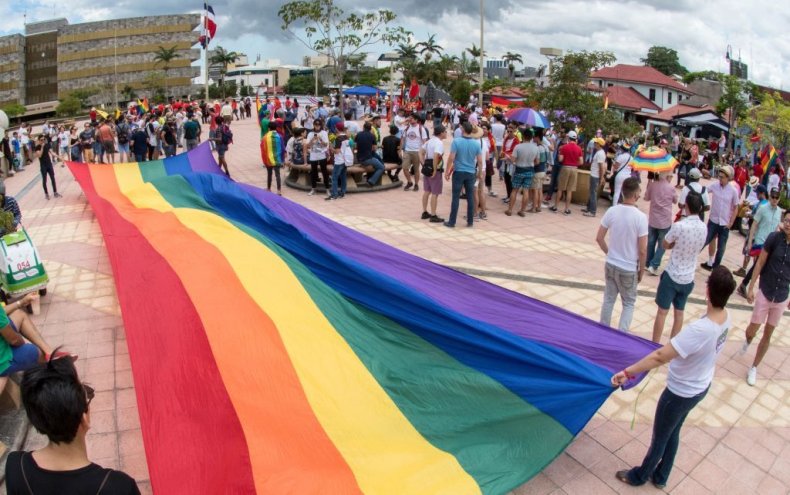 "My commitment is to a government for everybody, in equality and liberty," Alvarado said after his victory, The Guardian reported. "There is much more that unites us than divides us."
After the ban on same-sex marriage officially ends within a year and a half, Costa Rica will join many other countries where same-sex marriage is legal.
The Netherlands became the first country in the world to legalize same-sex marriage, back in December 2000. Since then, more than 20 countries have moved to recognize and carry out same-sex marriages in all or part of their territories. They include Argentina, Australia, Austria, Belgium, Brazil, Canada, Colombia, Cuba, Denmark, Greenland, Finland, France, Germany, Iceland, Ireland, Luxembourg, Malta, Mexico, New Zealand, Norway, Portugal, South Africa, Spain, Sweden, the United Kingdom, the U.S. and Uruguay.
Armenia, Estonia and Israel legally recognize same-sex marriages that were entered into in other countries.