Could Elon Musk Buy Coca-Cola? Here's How Much It Is Worth
After his stunning $44 billion bid to buy Twitter was unexpectedly accepted this week, Elon Musk jokingly announced his next takeover: Coca-Cola.
Talking to his 87.1 million followers on Twitter on Thursday, the billionaire said he will buy Coca-Cola next, "to put the cocaine back in."
It's fair to say that whatever Musk now writes on the social media platform is being scrutinized a little more carefully than it used to be, as over 200 million daily active Twitter users are waiting to know how the extravagant billionaire will change the platform, or simply what he'll do next.
But when we look at what buying Coca-Cola would actually cost, it's more likely that Musk was just joking about buying the company.
Coca-Cola is considered the world's most valuable drink, and the brand was valued at $87.6 billion in 2021, according to the latest data shared by Statista. The market capitalization of the Coca-Cola Company itself was more than $285 billion on Thursday - nearly as much as Musk's entire estimated net worth.
Shares for the company are higher than the $54.20 a share Musk offered for Twitter, standing at $65.56 on Thursday morning.
Popular financial account Fintwit replied to Musk's announcement on Coca-Cola by sharing a screenshot of the value of Coca-Cola's shares today, saying: "Elon, you're too poor to buy Coca-Cola."
And although it's true that the iconic brand would be a little pricey, it's hard to make predictions about what Musk could set his mind on in the future. Buying Twitter, only a week ago, seemed an equally crazy idea.
Musk is after all the richest person on the planet, with an estimated net worth of $289 billion, according to Bloomberg. He's also in charge of the biggest electric car company in the world.
That his intention of buying Coca-Cola might be no more than a joke should be clear from the second part of his bizarre statement.
It's true that when Coca-Cola was created back in 1886, cocaine was one of the ingredients in the carbonated drink, as an extract obtained from coca leaves. At the time, the drug was not considered illegal, according to the National Institute on Drug Abuse.
But cocaine was then removed from the soft drink in the 1900s, and it's highly unlikely it would ever make a (legal) comeback.
Regardless of its meaning, many on Twitter appreciated Musk's tweet, suggesting several other companies the billionaire should buy and improve, or restore to some kind of former glory.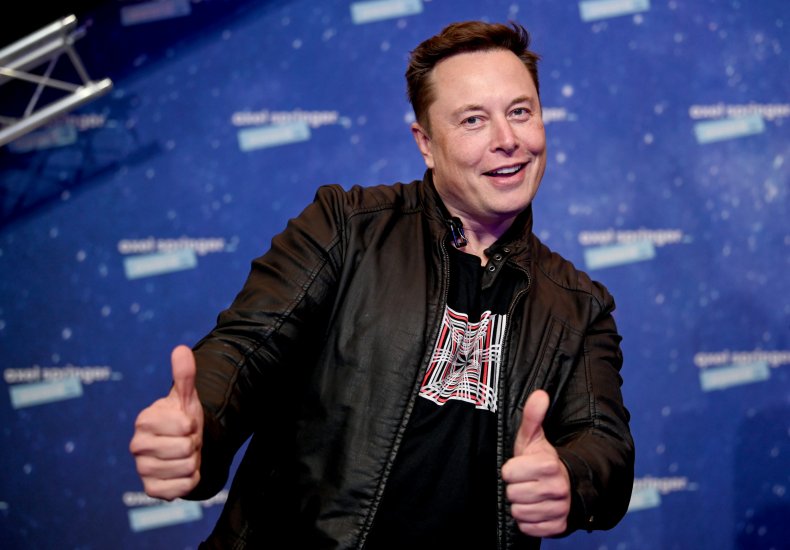 A user suggested Musk buy TikTok and delete it. Another asked him to buy Game of Thrones and "remake the last season."
"How about buying Ola and bring back Winner Taco's," wrote another.
FNC contributor Lisa Boothe suggested Musk looks into YouTube, commenting "it's as bad as Twitter." "Also, buying me a house would be cool too," she added.
"Can you buy fox," wrote creator of dogecoin Shibetoshi Nakamoto, saying he wanted to see another season of Firefly.
"Buy McDonalds to fix those damn ice cream machines. Please," wrote @CryptoWhale.
Newsweek has contacted Elon Musk and Coca-Cola for comment.
Correction 4/28/22, 12:55 p.m. ET: This story originally referred to Lisa Boothe as a Fox journalist, rather than an FNC contributor.
Update 4/28/22, 1:46 p.m. ET: Adds details of market capitalization