'I Couldn't Afford A Home In The U.S., So I Moved To Mexico'
Growing up in a single parent household in Miami, money was often tight. Seeing my mom struggle financially instilled a determination to make my own money. I started working from a very young age so she didn't have to spend as much on me. I didn't want to depend on anyone financially.
After gaining my college degree in Biology I had planned to go to veterinarian school, but for various reasons, that didn't work out. Eventually, at the age of 21, I moved to Los Angeles, where I learned how to make a living online.
I worked various low-paying jobs, including as a freelance writer and virtual assistant. For a while I even worked for a celebrity publicist, where I sharpened my skills in social media and blogging.
Like most people who move to the city, I had to work really hard just to pay rent. My first place was a shared two-bed apartment which cost us $900 each in rent and around $300 per month in bills.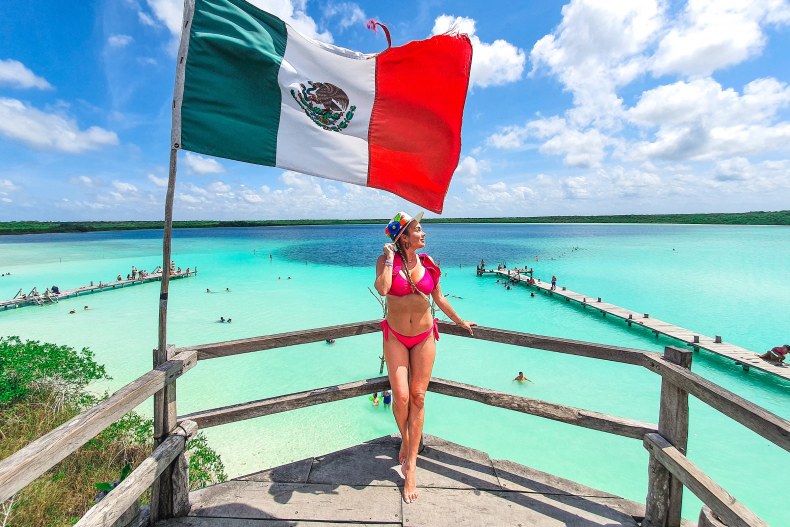 I've always been a roamer and spent years working while traveling in my spare time to build up my blog. But eventually, I had to choose whether to continue living in my LA apartment or try to pursue a full-time career as a travel influencer.
I chose to become a digital nomad. Since then, I have visited 118 countries across seven continents. Whenever I didn't have work or collaborations, I chose to live temporarily in countries like Bali or Mexico, where the cost of living is cheaper than in the United States. I wasn't making a ton of money, but it was enough.
While traveling around the world I've managed to save $120,000 in six years. I also noticed an improvement in my quality of life. I felt less stressed out. While living in the U.S. I felt I was constantly hearing about negative things happening— gun crime or the two main political parties clashing over social issues.
When travel stopped because of the emergence of COVID-19, I was forced to find somewhere to live permanently. I went back to Los Angeles, but was spending $2,400 a month just on rent, with an additional $300 on bills. And, due to the pandemic I was getting less work. I knew I needed to find a permanent property to invest my savings into, so I decided to travel to Bali to look for a villa.
However, when my flight was canceled, I chose to visit Spain instead. Quickly after arriving in Barcelona the city became too expensive, so, I decided to travel back to Mexico.
After spending ten months with Mexico as my unofficial home base. I knew this was where I wanted to purchase a property permanently. I really love living here. It has such a positive energy and everyone is really welcoming. It's also an hour flight to my mom's home in Miami.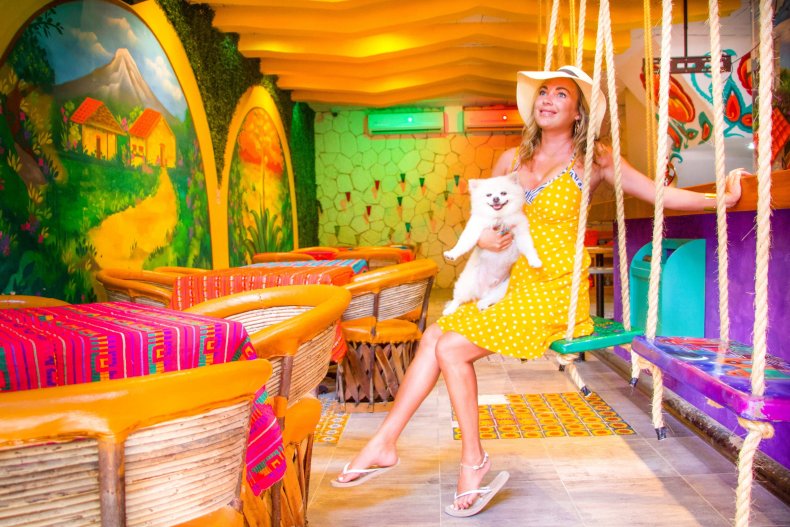 I waited for around a year after the pandemic, so I could work more and save up money, then I began looking for a property to call home.
With some discounts for buying pre-sale and paying a chunk of the price upfront, my one-bed apartment cost $106,000. While I wait for my property to be completed I'm renting a large studio in Tulum. It's in a really nice building, has a private plunge pool, private security, internet and utilities, all for $40 a night.
Some people have misconceptions about purchasing a property in Mexico, but I found the process very easy. Local lawyers and realtors were kind and friendly and helped me all the way through.
Because I have purchased a property near a beach, I will pay $500 in additional tax, plus ordinary property tax which for me is $50-100 per month. My homeowners associations fees (HAO) are under $100 per month. Both property tax and HAO fees are dependant on the size of your property. I believe utilities will be less than $40 per month.
When I first came here six years ago, I was very intimidated. Coming from the U.S. I had been exposed to lots of negative stereotypes about Mexico. I was really scared to be here by myself. I didn't know if I was offending locals by coming here, but I've never met a local person who is angry I'm here. I think it helps that I speak Spanish. I walk down the street and at least ten people say, "Buenos Dias" to me.
While it can be intimidating to move to a new country, I've become very social through my job. I do Salsa lessons, I speak to people who work at the restaurants and beach clubs I go to and I ask online friends to contact me if they're in the area and want to hang out.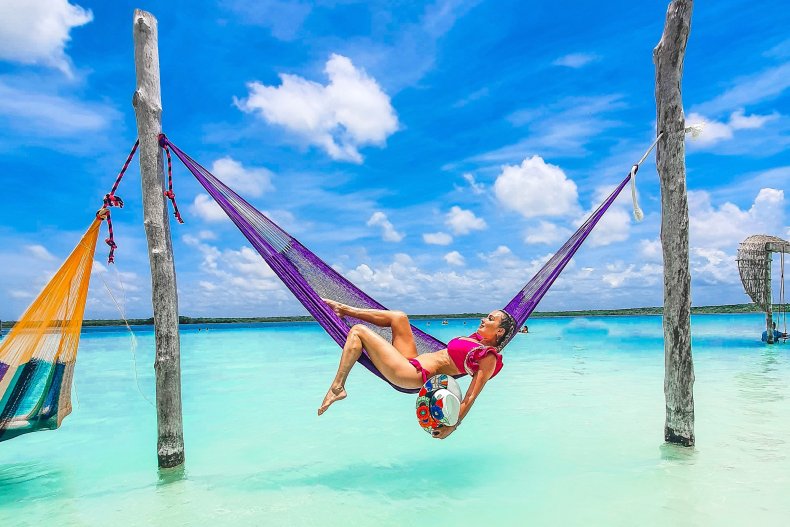 After announcing my decision to buy a property in Tulum online, I did receive some backlash. I've had strangers calling me greedy and saying I don't care about the community, which simply isn't true. Some people online believe property development will have a detrimental impact on the local ecosystem, or claim Americans or Europeans moving to Mexico or other Central American areas are "colonizing" the areas.
The town has strict regulations in place to ensure all buildings are sustainable. Of course, when you're looking at properties, you must still make sure you're asking the right questions to make sure the property is environmentally friendly.
I can understand the criticism when it comes to wealthy foreign investors coming in and buying up large amounts of property, without even visiting the country, so it hikes up prices and pushes out locals. But those who look at my platform will realize I care deeply about sustainability and have offered plenty of advice on how to purchase property while respecting locals and integrating yourself with the local culture.
The backlash is small compared to the people who have been supportive and congratulated me. In fact, after announcing my news I asked whether my followers would be interested in a short course on the process of buying a property in Mexico and I received 600 replies.
In my experience, those looking to buy places in Mexico are mostly millennial, mostly single; they haven't bought a previous home in the U.S., aren't married and don't have children. Often they're concerned about the current financial crisis and want to invest in a home for their future.
I do not currently have any plans to move back to the United States. Aside from high costs and safety concerns, I just really am happier and prefer the quality of life abroad. But for someone thinking of moving abroad temporarily to save money, this would be a really great option.
Alyssa Ramos, 34, is a Cuban-American travel influencer currently living in Tulum, Mexico. She is the founder of MyLifesATravelMovie and author of 'Yes, I'm a Woman, and I'm Traveling Alone'.
All views expressed in this article are the author's own.
As told to Monica Greep.