Ann Coulter Says She'll Die Alone and Miserable and Doesn't Want to Help Happy Families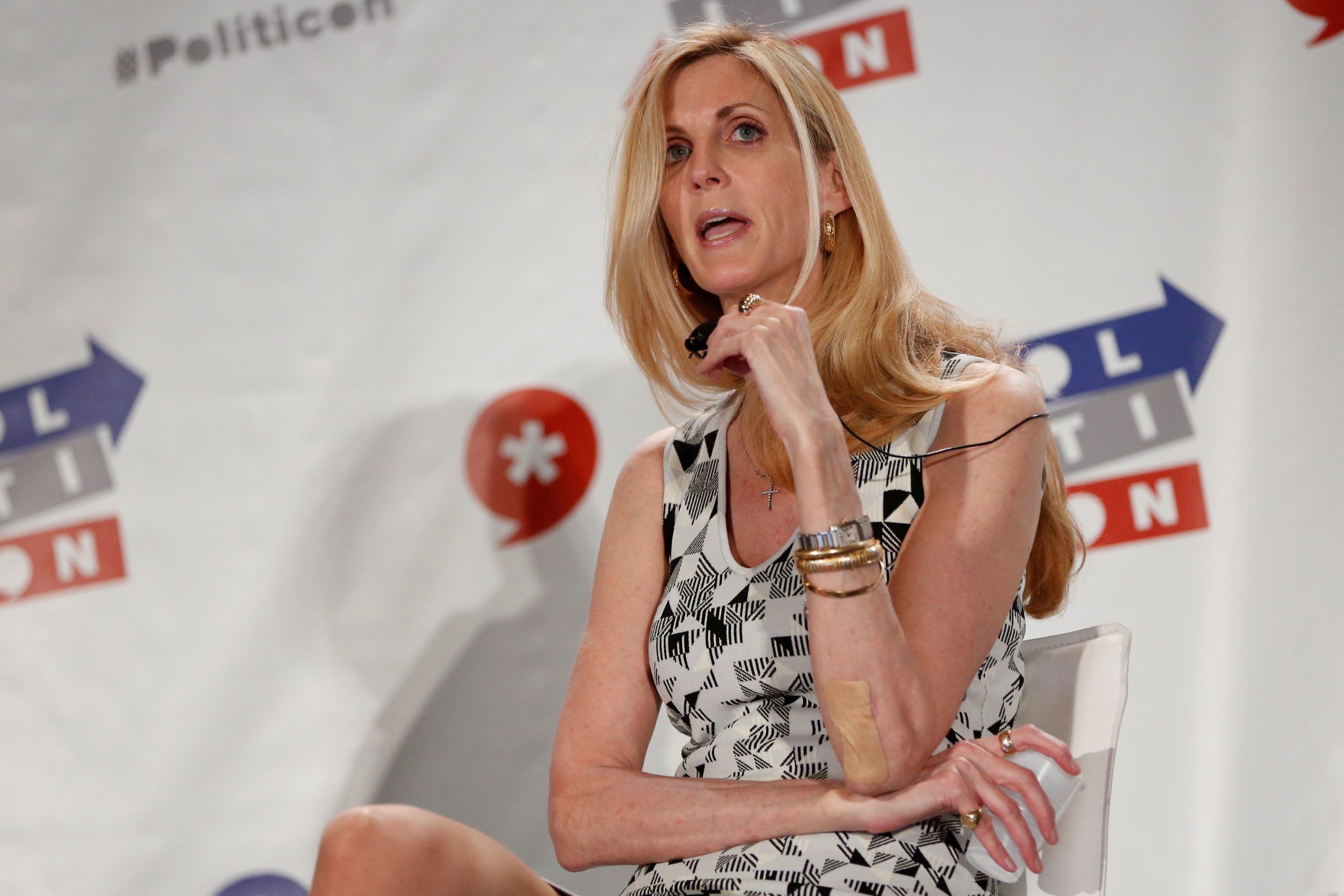 Conservative commentator and author Ann Coulter painted a rather bleak picture of her future Friday while smashing U.S. senators Marco Rubio and Mike Lee for their insisting on a larger child care tax credit in the Republican Party's tax bill.
Coulter, who's gone back and forth with her support of President Donald Trump, borrowed the commander in chief's favorite nickname for Florida's Rubio and then sarcastically described her life as a single person as living in "quiet desperation."
"We singles live empty lives of quiet desperation and will die alone," she tweeted. "Now Rubio is demanding that we also fund happy families with children who fill their days with joy."
And Coulter specifically took umbrage with the federal government rewarding individuals who choose to marry and/or have children.
"Govt imposes taxes to raise revenue. Senators Rubio & Lee think the income tax should be jimmied to reward certain people and behaviors," Coulter said.
Coulter is well known for bringing her personal life onto her Twitter page. In July, she blasted Delta airlines for making her leave a seat with extra legroom even though she had paid for the seat. Coulter also insulted staff members and other Delta customers.
Coulter then accused the airline's staff of conspiring against or targeting her to make her trip more difficult.
Coulter's commentary came after Republicans had conceded to Rubio and Lee's holdout Friday as they push to pass the first major piece of legislation in Trump's first year in office.
The senators wanted to raise the refundable amount for the child tax credit, and Republicans abided by upping the amount to $1,400 out of the $2,000 per-child credit, according to The Wall Street Journal.
Rubio threatened Thursday to vote no against the GOP's attempt to overhaul the tax code.
"I've been pretty consistent in my communications on this issue and that is I want us to see the refundable portion of the child tax credit increased from its current number," the former Republican presidential candidate told reporters. "If it stays at $1,100, I'm a 'no.' Let's hope it doesn't."
Utah's Lee, too, expressed unease about the bill Thursday, with his spokesperson telling NBC that he was "undecided."
Rubio has now reportedly moved to a "yes" on the tax bill, according to CNBC. However, polls indicate the measure is wildly unpopular among Americans despite Republican claims that it will help lower- and middle-income families and individuals.